Welcome to the group...nice ride...I almost bought an '05 Katana 750, but chickened out...bought a more standard bike instead...I found the riding position of the Katana a little tight for my knees...but they are nice bikes...
Here's some help on the pic...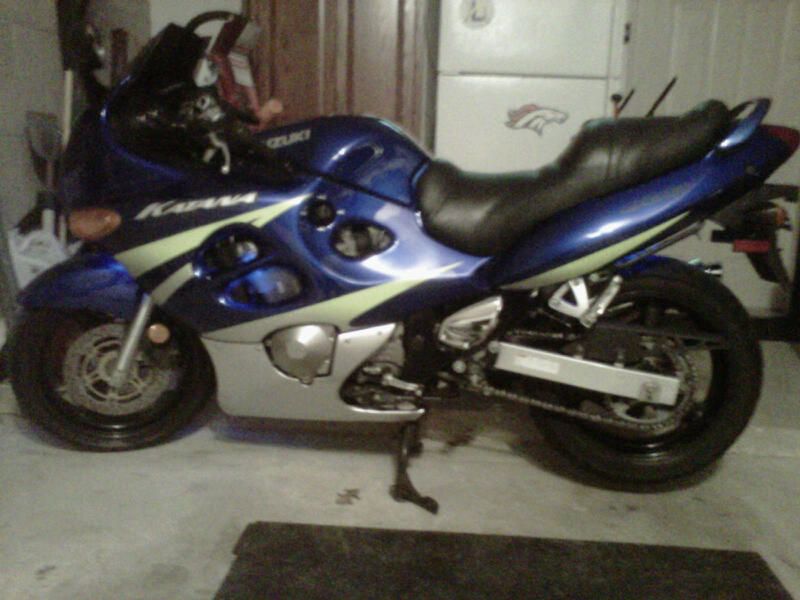 The riding position on the 600 is very similar to a Honda VFR800...lots of guys use them for touring...and they are a pile of fun to ride too...
Later.
_________________
-=-=
Remember, if you're not having fun you're doing it wrong!!
=-=-