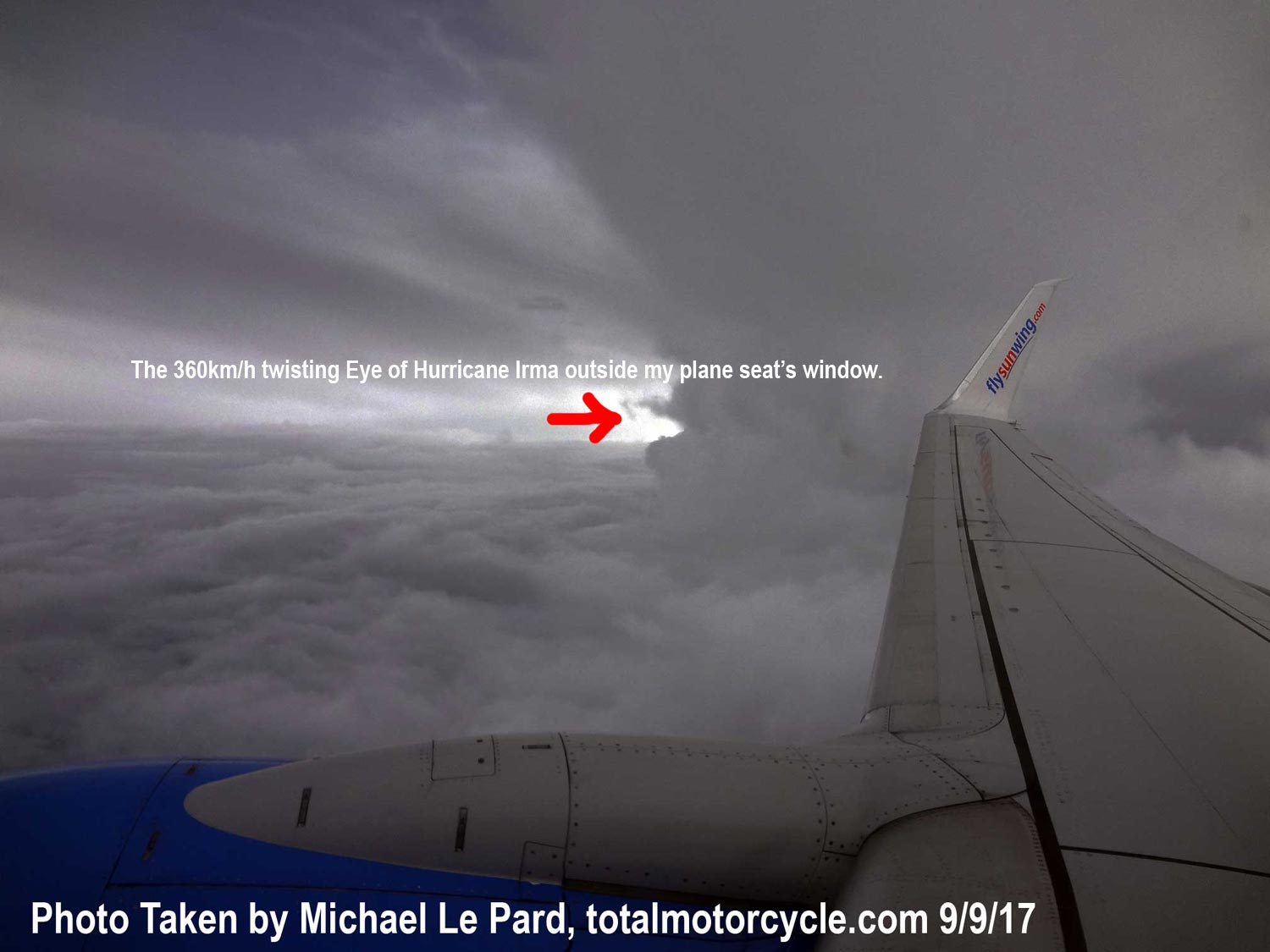 They say a photo is worth a 1000 words, I think this unbelievable photo I took from my passenger seat aboard Sunwing flight WG200D says it all. What you are looking at it the eye of Hurricane Irma from my view point. It eye is incredibly close to the aircraft and spinning at 362 km/h (225 mph) like a monster tornado. We are flying at an altitude of 41,000 feet, all engines at max throttle getting hit by debris and riding a roller coaster of heart-stopping turbulence in our bid to survive. We had no idea if we would even leave the runway with winds over 160 km/h (100 mph).
READ MY STORY HERE:

https://www.totalmotorcycle.com/narrowl ... eOutofCuba
I'm here today only because of the bravery and heroics of the many people who helped us and from our own bravery and heroics of us helping ourselves make the right decisions at the right times.