Inspiration Friday: Dirt to Dakar – Epic Games Dream Comes True
https://www.totalmotorcycle.com/inspira ... omes-true/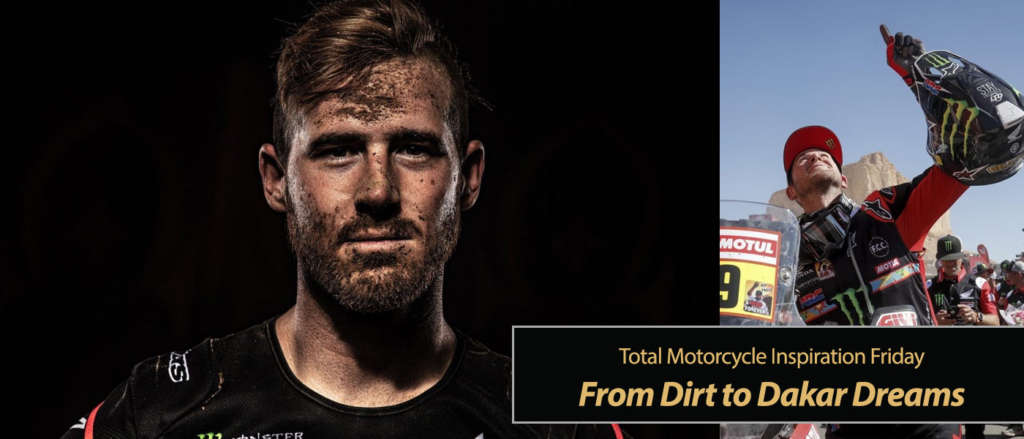 Honda's Ricky Brabec: A fighter and a man with a dream. To not just compete in the Dakar but win it versus seasoned racing professionals. From "good" to "best" takes more than a dream and to play in these epic games you need dedication, luck and a good team. "Anything Can Happen" Ricky says and with the right mentor and inspiration, we couldn't agree more! From Dirt to Dakar – Epic Games Dream Comes True indeed!.
Many people thought that an American could not win the Dakar and Ricky did it!
We hope Ricky's dream turned reality story inspires you this week to get out there, ride, strive and succeed in your motorcycle endeavors. "Anything Can Happen" indeed, just like Total Motorcycle happened for me and without a good team and loyal readers like yourself, it may have just only been a dream. So dream big, you never know!
https://www.totalmotorcycle.com/inspira ... omes-true/