Went for a New Years ride today with some of the guys off PNW Riders. Did the 101 loop around the Hood Canal, a familiar route. Stopped for lunch at Loggers Landing. It was the first time I've stopped there, and I can now recommend them. Twenty soaking wet and dripping riders (did I mention that it was raining a little?) walked through the door, and the didn't even bat an eye. Service was friendly, and they even took the time to refill everyone's coffee multiple times, which I can't get at Shari's even on a slow night. Food was good too, but I forgot to take a picture of my chicken cordon bleu sandwich, which was composed of swiss, ham, and chicken strips.
After we left lunch it
really
started raining. My Kilimanjaro actually leaked. Nice cruise though, there was a minimum of Sunday drivers suffering from recto-crainial inversion. Only real slow one was a truck with camper that was doing 5-10 under, and actually decided that it would be ok to bypass a slow vehicle pull-out.

Got home and had to take a hot shower to warm up. Gear was completely soaked. Left boot was holding standing water. Pants might need replacing, they might as well have been made of mesh for all the water they kept out.
Everybody regrouping after the twisties.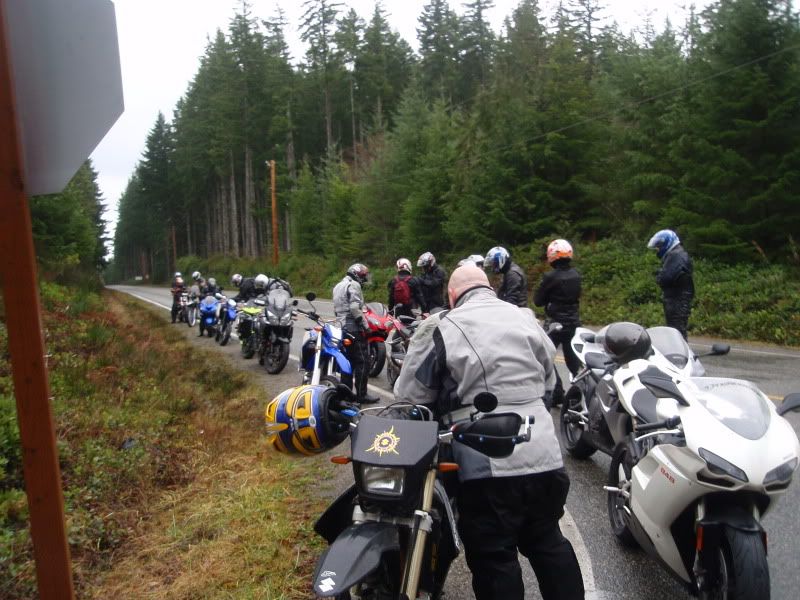 Gassing up.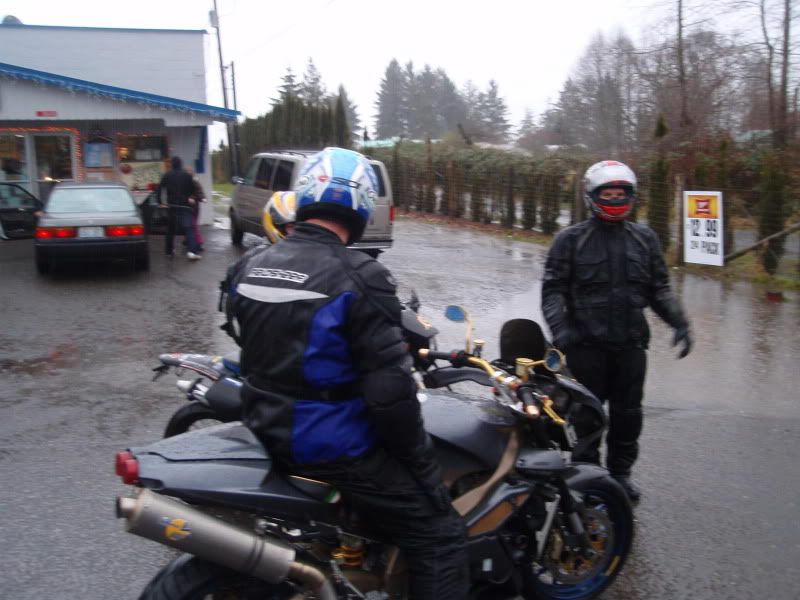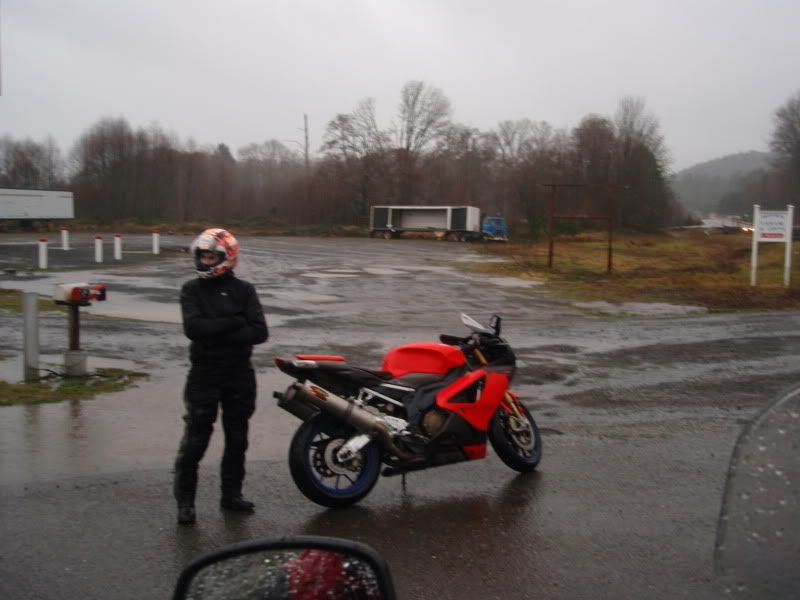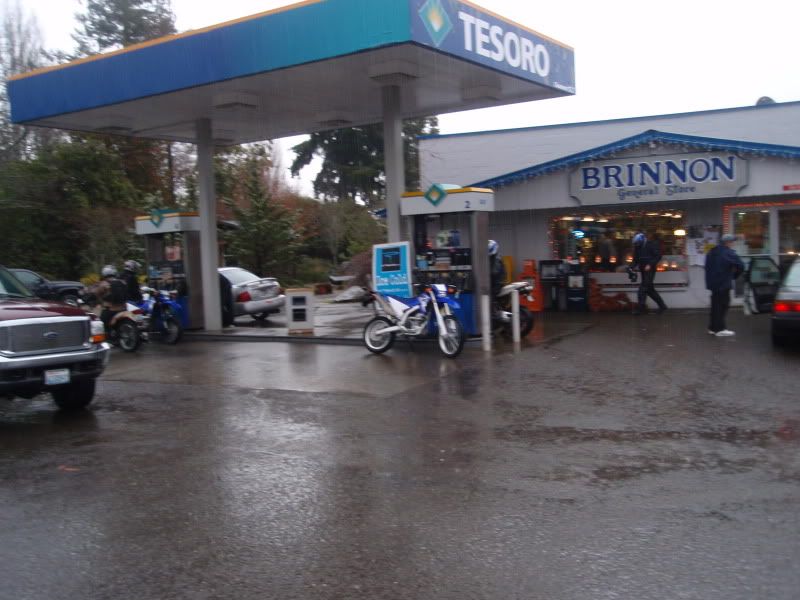 Lunch. I'm the good-lookin' dude in green.