Inspiration Friday: Total Motorcycle Turns 50
Posted: Fri May 14, 2021 9:47 am
Inspiration Friday: Total Motorcycle Turns 50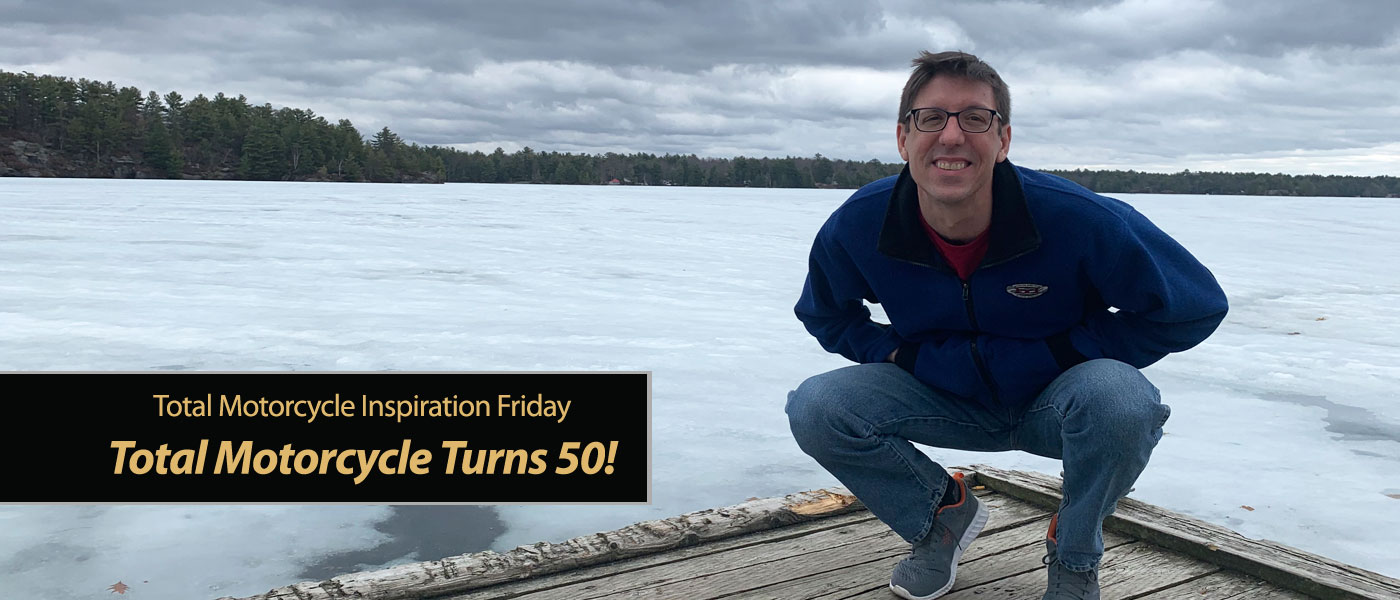 Total Motorcycle started in 1971 and celebrating 50 years! Today I bring our readers a very special semicentennial edition of Inspiration Friday: Total Motorcycle Turns 50 this weekend. That's Mr. Mike "aka Total Motorcycle", founder of Total Motorcycle and I have spent almost 50% of my life promoting motorcycling, supporting motorcyclists and the helping motorcycle industry with a unique "pay-it-forward" approach (ie. Karma) and it has worked out so far, so good. Everything on Total Motorcycle is free, no cost, no charge, no memberships, no fees, no paid access and I do my best not to ask for a dime in donations. Readership loyalty, word of mouth, reputation, brand recognition and of course, the highest quality content has propelled Total Motorcycle to become the largest and leading motorcycle website in North America (if not the world)… all this and I don't "monetize your data" or "sell your privacy" like Social Media does!...
https://www.totalmotorcycle.com/inspira ... -turns-50/
Happy 50th Birthday to me!
While we are celebrating, check out the 500,000 pages YOU and I have created over the past 22 years! That's a lot of great content (all free) created by us for our motorcycling community.
50 years and 50% of my life dedicated to you and motorcycling. What a ride! Thank you for being my wing"man" on this journey.