I have decided to try this blog thing as a way of recording what I ride, how I ride, and most importantly, my adventures in riding the vast flat swamp we call South Florida. I should probably reintroduce myself, what I ride, and why I ride.
My name is Christian Faulkner, I am 24 years old, and I live in Southwest Florida. My interests in bikes started at 18 when I received my license up north and occasionally rode my friend's Nighthawk 250 back in 99-2000. I went to college came back and now here I lie - the owner of a small and struggling tropical plant nursery. My job was always a dream of mine, and I hope I never have to find another my entire life.
Anyways..enough with the rambling. I have three two-wheeled motorized vehicles.
2006 Yamaha Vino 125 Classic
1981 Honda CX500 Custom
2006 Suzuki SV650S
Off all things, gas prices primed the pump for me to get back into the saddle. I walked away from the Yamaha dealership on May 4th with $2748 less in my pocket, but a shiny blue new Vino 125 classic. I loved the fact that I could ride this all day long and spend about $5 in gas.....and I mean ALL day long.
It soon came to my attention that although the scooter was excellent, as I could commute to work and around neighboring towns, I couldn't jump on the highway. I had to find myself a real bike. Late June I plopped down $800 on the Honda - it seemed to ride like a dream....for a week. It needs carb and cooling work, and I realized the bike was generally unsafe - it was to be a project.
June 31st - yes, only 10 days later - I went to a high volume dealer and looked at middleweight "streetfighter" bikes. I had to pick between the SV, the Ninja 650R, or the Yamaha FZ6. All are great bikes, but have different qualities about them. The SVs were being sold out the door for $200 less than MSRP before taxes, so I jumped on a red one.
Now there are three vehicles. The Yamaha is for sale, but I am in no hurry to sell, as I enjoy getting the mileage, but can always use extra money.
This blog will consist of my journeys both commuting to my greenhouse, pleasure riding, and hopefully some long term trips in the future. Here are pictures of the three vehicles: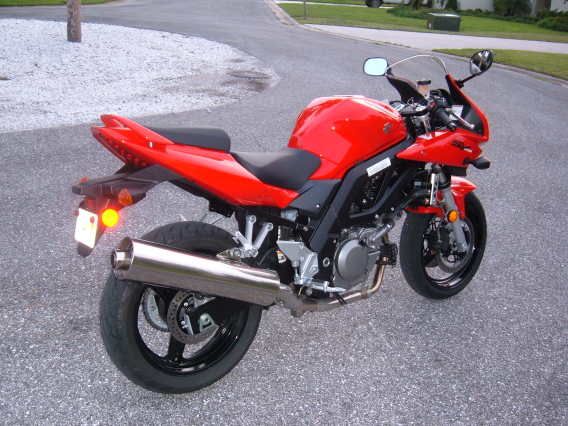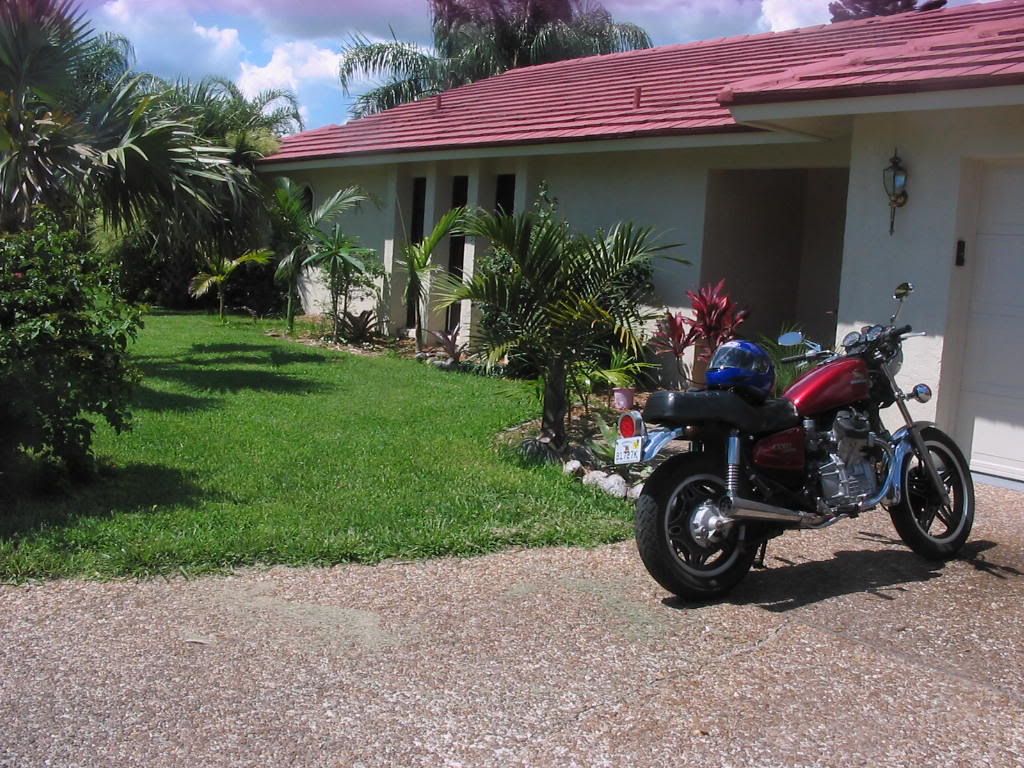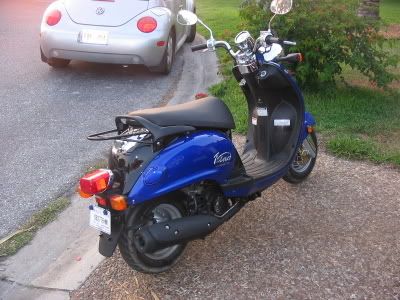 I think that is enough for an intro post, I shall now put up my first blog shortly.