This has probably been done before, but post up what your first bike was, and post a pic. if you dont have a pic, just google one of the same model.
My turn:
79 Honda cx500 custom. Here's a pic. Just add lots of rust and a big dent in the tank and it would be exactly like mine was.
i bought it for 400 bucks while in college in the mid 90's, then sold it a year later after riding the hell out of it, for 400 bucks. not a bad deal.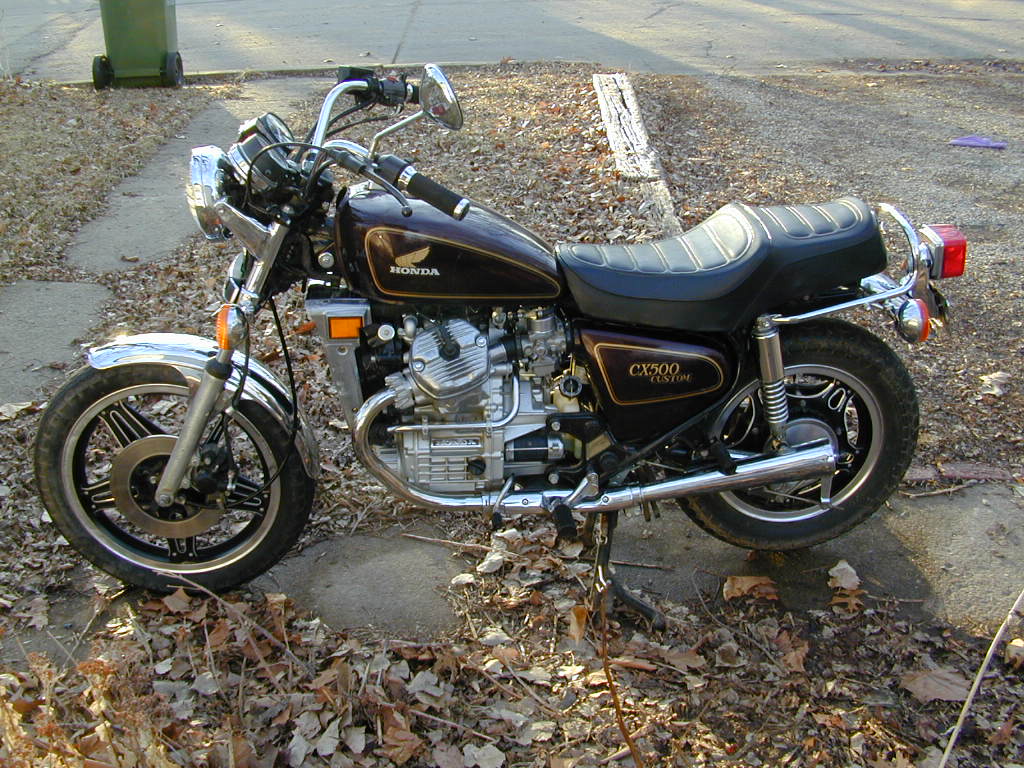 so post up what you guys purchased as your first bike. Be sure to add pics!