Johnj wrote:The Urban Dictionary says:

1) The descriptive sound of someone being in danger of being hit by a motorcycle.

This guy's grandma was in vroomvroom the other day: now she's in the hospital.

2) Trying to get with someone of the opposite sex, for no other purposes then hook up with them.

guy 1 ( talking to girl ) : " Hey cutie

"

guy's friend: VROOOOM VROOOOM!

girl: you be vroom vrooming? see ya...
LOL!
I am not sure I agree with #1, any engine can make a "vroom vroom" sound, after all, isn't it Mazda's motto? ... oh wait, that's Zoom Zoom! LOL.
...and now a funny cartoon impossibly combining #1 and #2: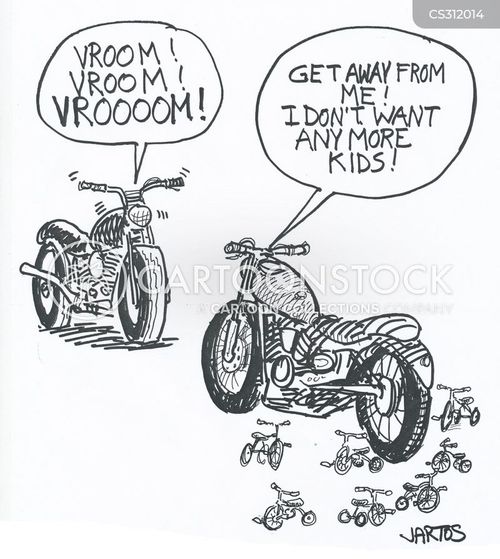 #2 is just funny.
Mike