2019 Harley-Davidson Motorcycle Model Guide now up on Total Motorcycle
https://www.totalmotorcycle.com/motorcy ... son-models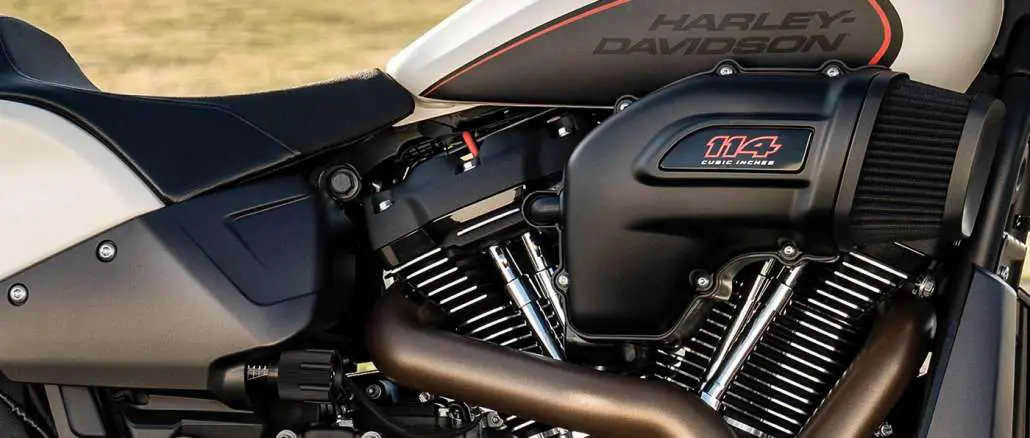 Christmas in August and it's time to open up over 40 new 2018 Harley-Davidson motorcycle models gift wrapped to you by Total Motorcycle! With show-stopping finishes, advanced technology, exclusive components and attention to detail that borders on obsessive. Must see this year is the new 2018 Harley-Davidson FXDR114, 3 New CVO models with Milwaukee-Eight 117 engines, plus many new 2019, 2020 and 2021 models plus so much more… 2018 Harley-Davidson Motorcycle Model Guide

https://www.totalmotorcycle.com/motorcy ... son-models
Here at Total Motorcycle, we take a lot of pride in what we do and we do our very best to offer the worlds best motorcycle model guides for you. Our massive guide to 2019 motorcycle models is no exception. We post full media information with attention to details, key highlights, features, specifications and MSRP on each and every model, plus, the best high definition photos found anywhere. From the USA, Canada, Europe, UK and Australia we cover it all.
Enjoy the 2019 Motorcycle Model Guides right here on Total Motorcycle.
Thank you for making Total Motorcycle your virtual motorcycle destination!
Street
– 2019 Harley-Davidson Street 500
– 2019 Harley-Davidson Street 750
– 2019 Harley-Davidson Street Rod
– 2019 Harley-Davidson LiveWire Electic – Preview – New model
Sportster
– 2019 Harley-Davidson SuperLow
– 2019 Harley-Davidson Iron 883
– 2019 Harley-Davidson Iron 1200
– 2019 Harley-Davidson 1200 Custom
– 2019 Harley-Davidson Roadster
– 2019 Harley-Davidson Forty-Eight
– 2019 Harley-Davidson Forty-Eight Special
Softail
– 2019 Harley-Davidson Street Bob
– 2019 Harley-Davidson Fat Bob
– 2019 Harley-Davidson Fat Bob 114
– 2019 Harley-Davidson Low Rider
– 2019 Harley-Davidson Sport Glide
– 2019 Harley-Davidson Breakout
– 2019 Harley-Davidson Breakout 114
– 2019 Harley-Davidson Softail Slim
– 2019 Harley-Davidson Fat Boy
– 2019 Harley-Davidson Fat Boy 114
– 2019 Harley-Davidson Deluxe
– 2019 Harley-Davidson Heritage Classic
– 2019 Harley-Davidson Heritage Classic 114
– 2019 Harley-Davidson FXDR 114 – New model
Touring
– 2019 Harley-Davidson Road King
– 2019 Harley-Davidson Road King Special
– 2019 Harley-Davidson Street Glide
– 2019 Harley-Davidson Street Glide Special
– 2019 Harley-Davidson Electra Glide Ultra Classic
– 2019 Harley-Davidson Ultra Limited
– 2019 Harley-Davidson Ultra Limited Low
– 2019 Harley-Davidson Road Glide
– 2019 Harley-Davidson Road Glide Special
– 2019 Harley-Davidson Road Glide Ultra
Trike
– 2019 Harley-Davidson Tri Glide Ultra
– 2019 Harley-Davidson Freewheeler
CVO (Custom Vehicle Operations)
– 2019 Harley-Davidson CVO Street Glide – New model
– 2019 Harley-Davidson CVO Limited – New model
– 2019 Harley-Davidson CVO Road Glide – New model
Future Models
– 2019 Harley-Davidson LiveWire Electic – New model
– 2020 Harley-Davidson Pan-America Adventure – New model
– 2020 Harley-Davidson Streetfighter – New model
– 2021 Harley-Davidson Custom – New model
https://www.totalmotorcycle.com/motorcy ... son-models