Honda is ready to get its 2019 road racing campaign underway as Ian Hutchinson and new recruit, David Johnson, have arrived at the International North West 200 ready to kick off proceedings tomorrow.Wrapping up pre-season testing on a high, the Honda Racing team has enjoyed vast amounts of track time across the off-season in Europe, as well as various UK circuits, including the team's favourite; Castle Combe in Wiltshire, in preparation for the NW200, the Isle of Man TT and the Ulster GP.

Working closely with Dunlop throughout all tests both Hutchinson and Johnson have been testing different tyre compounds, as well as working with new suspension partner K-Tech, to fine-tune settings ready for the start of the road-race season.

At the NW200 Honda's road racing experts will contest the Superbike and Superstock races aboard the Honda CBR1000RR Fireblade SP2, as well as the Supersport races on CBR600RR machinery at the 8.970-mile road circuit.

Action at the NW200 gets underway tomorrow (Tuesday 14 May) with First Practice, there's further practice and racing on Thursday (16 May), as well as racing all-day on Saturday (18 May).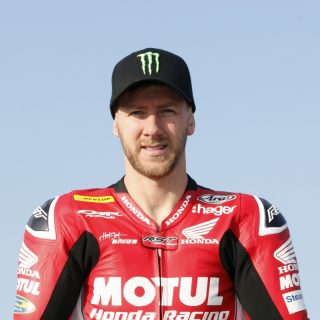 Ian Hutchinson 4
It has been a really good off-season and we've managed to get a lot of track time with a road bike and also for official team tests. I gave the lads a bit of stick over the winter, but they have pulled out all the stops and all the bikes have been absolutely brilliant! Everything is working really well and I can see the effort they have all put in, so I can't thank them enough. Everything has gone in the right direction during testing and I really feel ready for the North West 200 with all three bikes. Personally I am in a totally different place coming into the races than I was last year, so I'm more excited than ever heading into the season.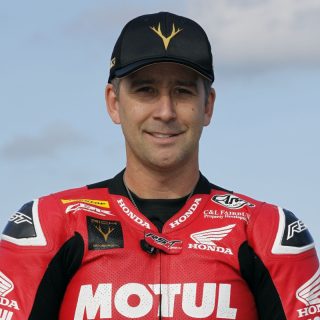 David Johnson 9
I'm really happy with how pre-season testing has gone. I'm with a new team with Honda this year, but everything is working really well and I definitely feel ready to go racing now! In all honestly, I felt ready even after the first test, but we have had the odd day here and there in-between and everything is working so well. I'm looking forward to the North West 200, it's our first race of the year and it's a great one to kick start the season off with. It's always close racing and I think this year with the team I'm in the best position I've been in a long time to really get things off the ground.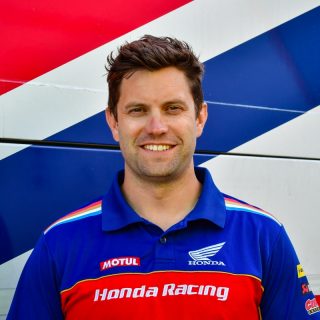 Jonny Twelvetrees
Team Manager
I think we're in a really good position heading into the NW200 and then shortly after the TT. We have a great team who have been pulling out all the stops for both Ian and Davo to make sure they have everything they need, and also that they're happy with the machines. It's going to be busy for us this year as we have six bikes in total for both of the guys in Superbike, Superstock and Supersport, but all the feedback from the tests have been positive and we have two very happy riders.