Been a long time since I've done anything. Hope you enjoy this one.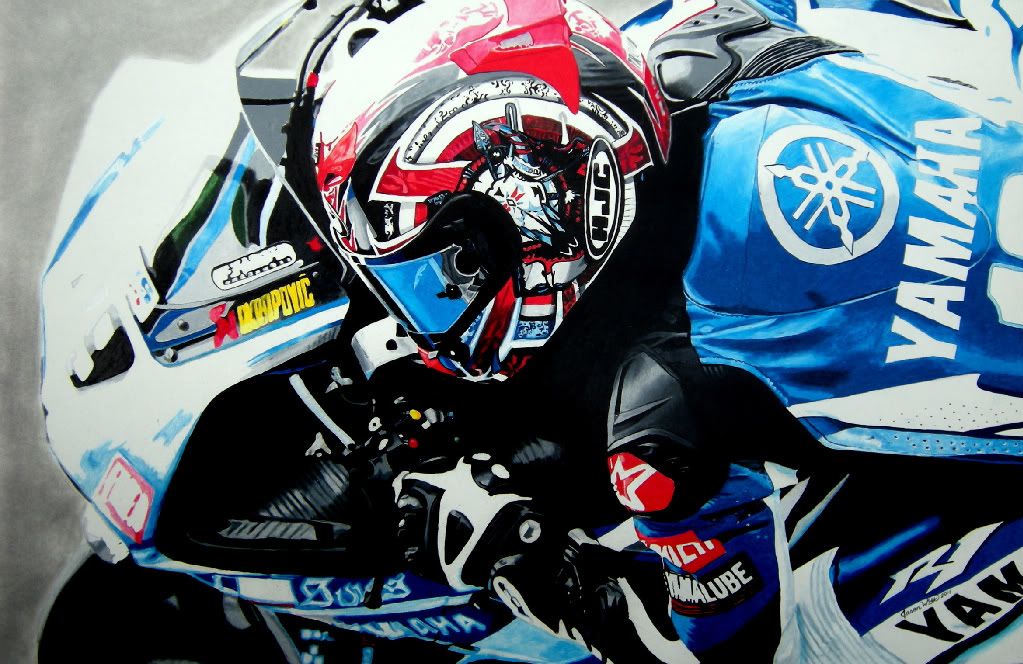 ---
Administrator

Posts: 29530
Joined: Sat Nov 22, 2003 7:00 pm
Real Name: Mike
Sex: Male
Years Riding: 30
My Motorcycle: 2013 Moto Guzzi V7 Stone
Location: Waterloo, Ontario
Contact:
That's really impressive. Well done!

NEW 2021 Motorcycle Model Guides
2020 Motorcycle Model Guides
2019 Motorcycle Model Guides
Total Motorcycle is official Media/Press for Aprilia, Benelli, Beta, Bimota, BMW, Brammo, Buell, Can-Am, CCW, Ducati, EBR, Harley-Davidson, Honda, Husqvarna, Husaberg, Hyosung, Indian, Kawasaki, KTM, KYMCO, Moto Guzzi, Moto Morini, MV Agusta, Norton, Phantom, Piaggio, Polaris, Ridley, Roehr, Royal Enfield, Suzuki, Triumph, Ural, Vespa, Victory, Yamaha and Zero.
---
Veteran

Posts: 58
Joined: Thu Feb 10, 2011 3:43 pm
Sex: Female
Years Riding: 1
My Motorcycle: 2009 Honda Shadow Spirit
Awesome! What medium did you do it in?

Noobie
---
Thanks, it was done in colored pencils and pastel.
http://westernartandportraits.net/
---
Legendary 300

Posts: 303
Joined: Wed Mar 12, 2008 12:39 am
Real Name: Jeff
Sex: Male
Years Riding: 3
My Motorcycle: 2006/Suzuki/SV650
That's a drawing??? Very nice. Don't know if you sell any of your artwork but if you do shoot me a PM.
---
Elite

Posts: 158
Joined: Sat Feb 19, 2011 3:24 am
Real Name: Mark
Sex: Male
Years Riding: 30
My Motorcycle: '09 Vrod and '10 Vmax
Location: New Mexico
Wow! That's fantastic ! What else do you have?
Life may begin at 30 but it gets real interesting at 140!
---