my name's corey, i'm a bartender. i'm also a freak for old racecars and cool bikes. being a bartender, i spend alot of time meeting folks that share the same interests, and love talking about what they have, what they want to do, etc. so, i've heard it all, i've seen it all, i like it all.
one beautiful sunday afternoon, my current fetish for cafe racers became a reality when one of my regulars let it slip (after one of my famous bloody marys) that he had too many bikes in his garage. another drink and my best pathetic bike-less sigh, and the gentleman donated an old cb360 to my cause. i'm now the proud owner of a soon to be killer cafe racer.

















i wish i'd taken pictures right when i brought it home. it was basket case, rusty, leaky, smelly, and in three pieces and two boxes. one week in to it, i've stripped it down completely, and i'm going through the build slowly and precisely. i want this project to rock.
my first step was to pull all the parts off, separate and and label all parts to keep, and begin work on the fork tree.
here's the original, rusty, heavy, and in need of some sex appeal: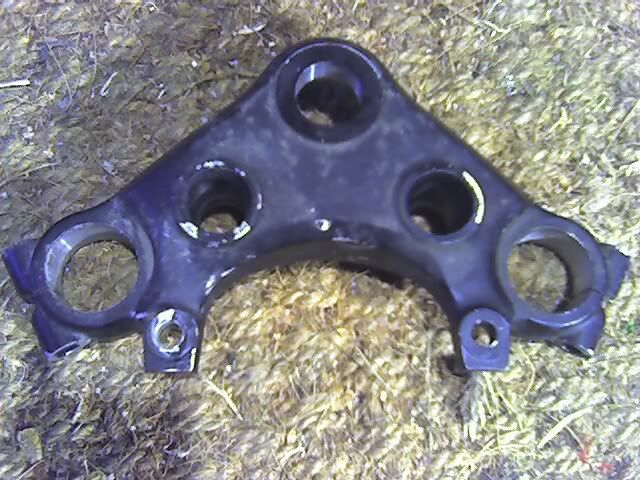 a little cutting of the fat, some drilling for weight reduction, and proper priming:
then i polished and painted all the nuts, bolts, and washers, coated the tree bodies with spray-on rubber, coated the bar clamps with a matte clear finish ('cause i love the color of primer against black rubber and brushed steel) and labeled my bar clamps with directional kanji (in case i get confused in tokyo) and put it all back together: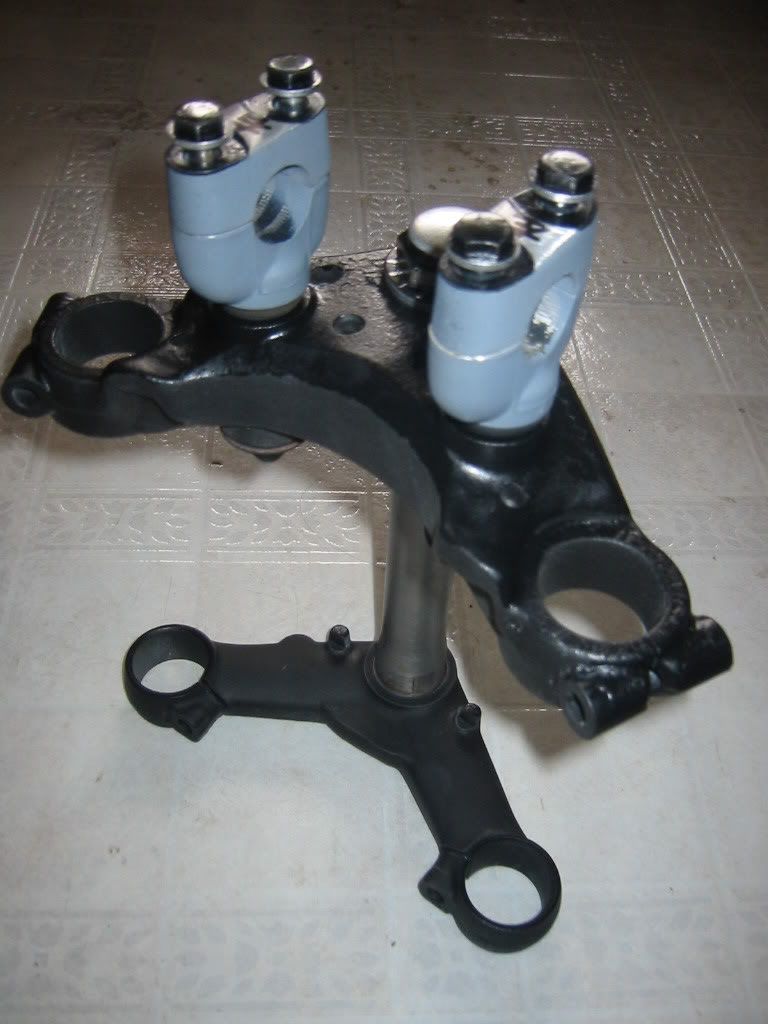 that was fun. my tree is almost a pound lighter, and should stand up to high speeds and seattle weather quite well. i've got my frame stripped, cut off all of the pieces not 110% essential to performance (seat anchors, helmet lock, steering lock, rear extension, kick stand) managed to shed a pound and a half from the frame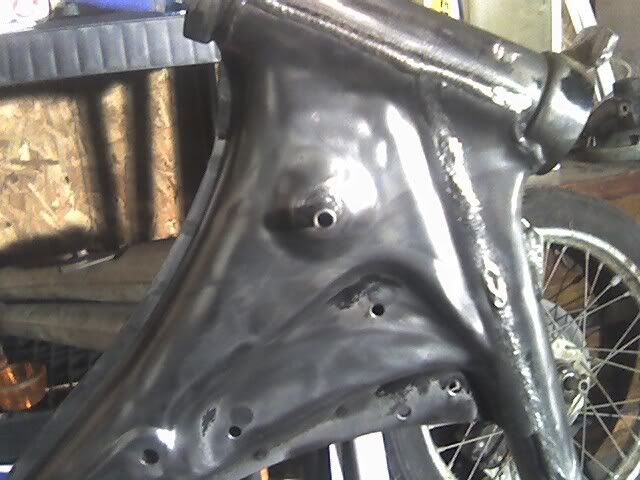 and i'm in the process of priming and sanding now. my upcoming posts will be alot more in detail and contain more pics, as i'll be making some pretty radical changes to this machine. my goal is to make it AT LEAST 40% lighter, and sort of work in a blade runner theme.
thanks for reading!