2024 Yamaha Line: Stunning Sport Heritage Range!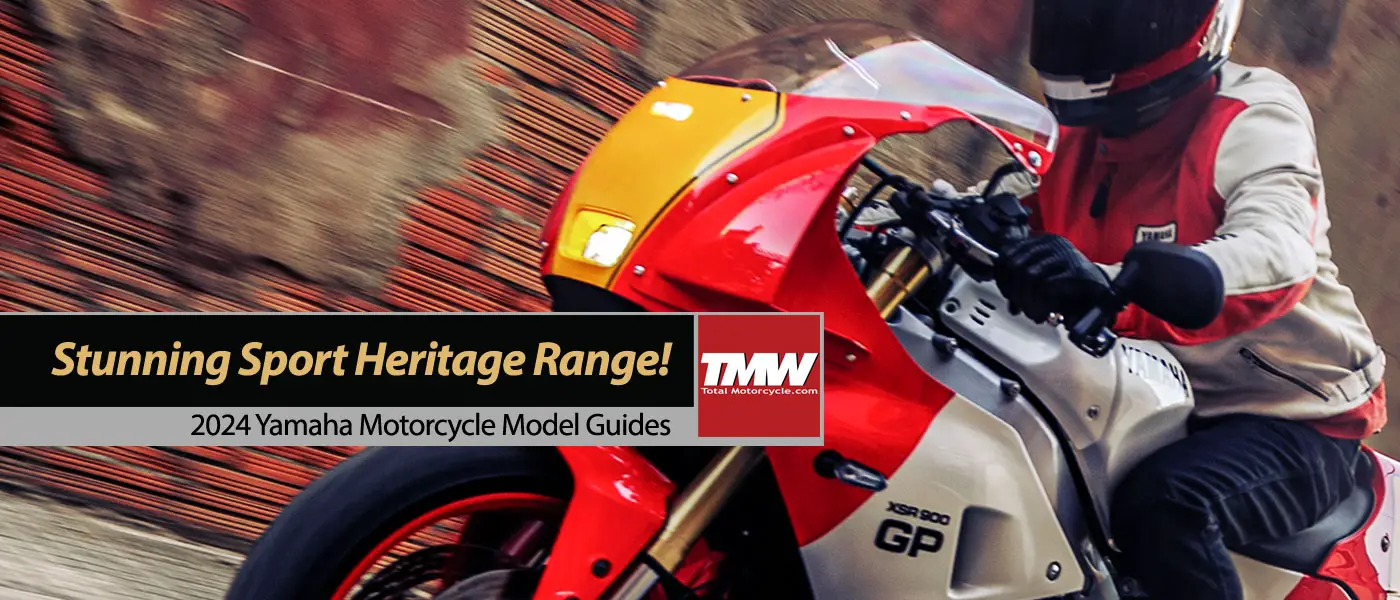 https://www.totalmotorcycle.com/2024-ya ... age-range/
#MotorcycleLive is rocking and so is #TotalMotorcycle! TMW presents 76 new 2024 Yamaha's!! Introducing the 2024 Yamaha Line: Stunning Sport Heritage Range, amazingly rich in history and high performance! Plus dozens of new MT hyper range, Adventure, Sport Touring, Supersport, Sport Scooter, Urban Mobility models you will want to see right away.
I mean, just look at the brand new models just released YZF-R6 Race, YZF-R6 GYTR, YZF-R125, MT-09 SP, MT-09, MT-125, XSR900 DB40 Prototype, XSR900GP, XSR125, Tracer 9 GT+, Tracer 7 GT, Tracer 7, Tenere 700 Canadian Edition, Tenere 700 Extreme, Tenere 700 Explore, TY-E 2.2, YDX-Moro 07 30th Anniversary, BOOSTER Easy, BOOSTER, YZ450F 50th Anniversary Edition, YZ250F 50th Anniversary Edition, YZ250 50th Anniversary Edition, YZ125 50th Anniversary Edition, XSR900 DB40 Prototype, Yamaha TMW, MOTOROiD2, Tricera, Elove, E-FV, Y-00Z MTB, Y-01W AWD and YXZ1000R Hydrogen… Whew, that's A LOT of new models to see.
If you can't go to see all the new 2024 Yamaha's live then Total Motorcycle has you covered! Already been to Motorcycle Live and want to refresh or research what models you loved the most, then you have found the right website.
The best Motorcycle Model guides on the internet led by the most trusted and verified motorcycle website, Total Motorcycle.com
2024 Yamaha XSR900GP
Born Iconic: The New XSR900 GP – The embodiment of Yamaha Racing history
Blending nostalgic design with the latest technology
https://www.totalmotorcycle.com/2024-ya ... age-range/