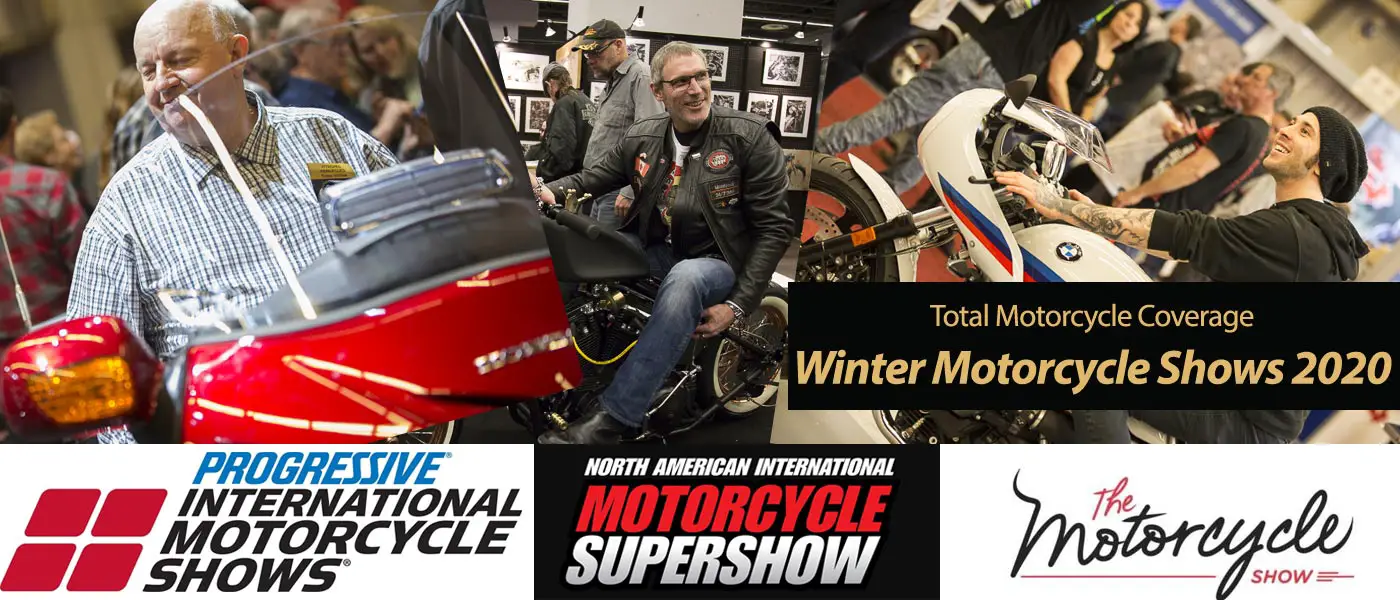 https://www.totalmotorcycle.com/tmw-cov ... hows-2020/
As the Motorcycle Shows across the USA and Canada are starting up and shifting into high gear Total Motorcycle will be there to cover them for you again this year! Plus find dates/times/places and event schedules for each city here. Starting with The Progressive Motorcycle Show in Dallas this weekend for the first 2020 Motorcycle Show in the USA with staff reporters Eric and Carrie (if you see them, feel free to say Hi)! Following up is the Calgary Motorcycle Show with staff Bruce and Jenn (be on the look out for them) for Canada's first motorcycle show. It is going to be a packed winter at Total Motorcycle as the coverage rolls in so stay tuned to Total Motorcycle as we report back with the latest and greatest motorcycles, news and events in a style that only Total Motorcycle can deliver.
Total Motorcycle will be in the USA and Canada and covering the first 2020 Motorcycle show this year at the 2020 Dallas Motorcycle Show and 2020 Calgary Motorcycle Show! See our Previous Motorcycle Shows coverage here. We have been covering Motorcycle Shows since 2004!
https://www.totalmotorcycle.com/reviews ... le-reviews