Inspiration Friday: Honda Garage Dreams Contest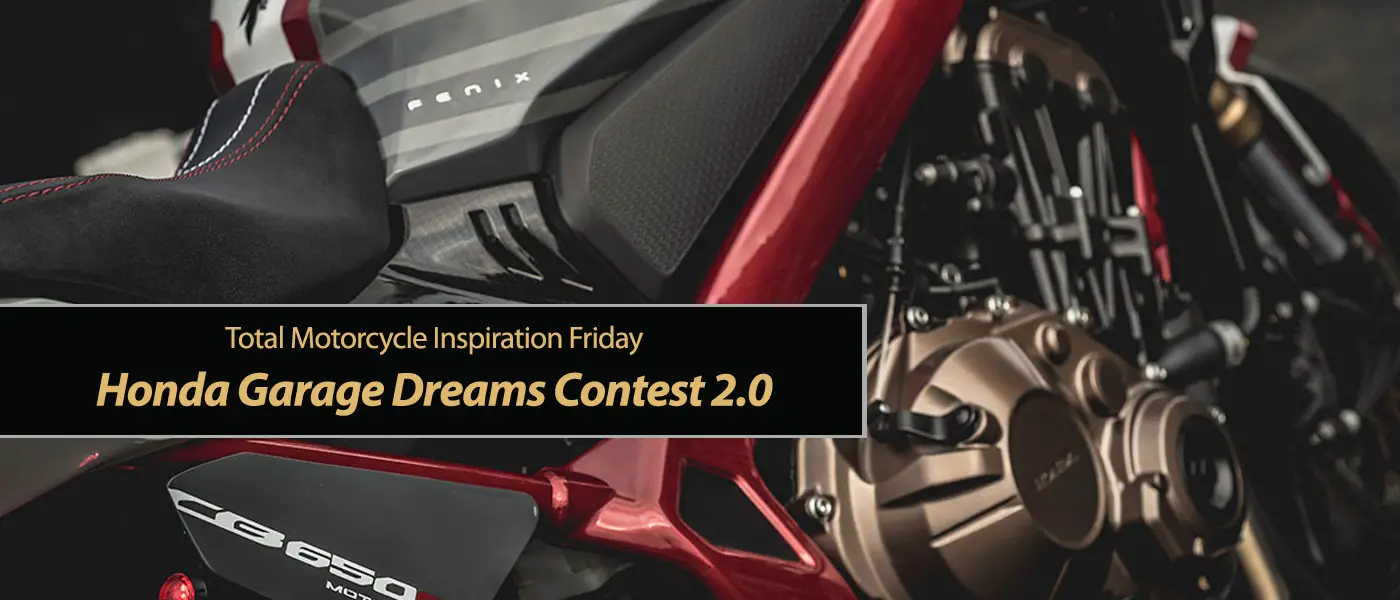 https://www.totalmotorcycle.com/inspira ... s-contest/
Total Motorcycle brings you a very special Inspiration Friday: Honda Garage Dreams Contest story this week that unless you live in Spain or Europe you might not have heard about. 40 custom bike shops. 3 Months to design. 1 Winner. Honda likes new challenges, a lot. The 2nd Edition of Honda Garage Dreams is even more exciting as this year the latest Neo Sports Café to reach the family, the Honda CB650R, will be chopped up, designed and crafted into a rolling motorcycle artwork. We won't spoil it for you and let you know this year's winner right off the bat but wait till you see their winning Honda CB650R but the other finalists.
The new Honda CB650R with its characteristic street fighter and lightweight sporty performance is ready to take you on an urban adventure that is hard to forget. With a sleek, streamlined design in keeping with sophisticated urban style and inspired by the CB1000R, it blends curved lines with sharp angles, topped off with a distinctive LED headlight.
TMW covered the Honda Garage Dreams Contest last year and if this is all new to you, be sure to read that story here. Don't forget to see our new 2022 Honda Motorcycle Model Guides which are being added to as 2022 bikes arrive.
I had selected some of the 40 customized bikes I found interesting but couldn't add them all (or this page would be huge) so go here after you are done reading this article and see them all in their full glory.
Readers please note: As this is a European Content hosted in Spanish, I had to hand translate all of the following from Spanish to bring this week's Friday Inspiration story to you. It was a lot of work but I think you will really love it as you most likely would never of heard of this content in North America.
Total Motorcycle would like to thank Honda and Honda Garage Dreams Contest for inspiring us to bring you this week's Inspiration Friday: Honda Garage Dreams Contest. Each week we bring you another Inspiring Motorcycle story to inspire you to get out and ride! Thank you for your support for visiting us and supporting us at Patreon for just $1 a month.
https://www.totalmotorcycle.com/inspira ... s-contest/