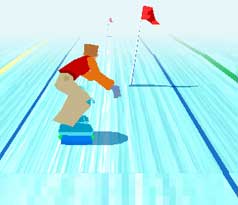 Page 1 – Page 2 – Page 3 – Page 4–
Page 5 – Page 6 – Page 7– Page 8
Snowboarding

– Sports

A snowboarders dream game come true! Race your snowboard down the mountain, get points by going around the flags.

Sk8park

– Sports

Very fun skateboarding game. Race around the skate park hitting the ramps, doing tricks and picking up cash along the way. Just don't forget about your goal…

NASCAR 5 Miles to Go

– Sports

NASCAR fans rejoice in this great NASCAR racing game! It's the last 5 miles of the race and you are in the Top 5… Are you good enough to win it?

Boxing – Fisticuffs

– Classic/Sports

Arcade Boxing at it's best in the 80's. Knockout your opponent, jap, hook and if you can, do a super knockout blow to finish him off!

Homerun Rally

– Sports

You get 50 pitches, how many homeruns can you hit?

2D Knockout Boxing

– Sports

Step into the boxing ring and try your skills as you go against the best of the best around the world.

Cricket Challenge 2

– Sports

Take up the Cricket Challenge! Score as many runs as you can with as many balls as you can hit!

Diving 2

– Sports

Dive under the sea to grab loads of treasure while avoiding sharks, electric eels, rock shelves and more. Very well done game.

FIFA 2003

– Sports

Soccer anyone? Player versus computer only in this version and the computer will give you a good game.

Finger Footie

– Sports

Weird name I know, but if it was called "Finger Soccer/Football" it would make more sense. Quite fun! You are a giant taking on a miniture viking army.
On-Line Sport Games 6
Page 1 – Page 2 – Page 3 – Page 4–
Page 5 – Page 6 – Page 7– Page 8