Performance, Tuning, Horsepower, Torque, Racing, Speed…
If you are into street racing, drag racing, tuning or just wanting to add horsepower, torque and "turbo" to your motorcycle and engine, the Motorcycle Performance Guide is your map to high performance. This reference guide will give you the technical analysis basics you need to tune up, soup up, hotrod, or just improve your motorcycle and motorcycle engine.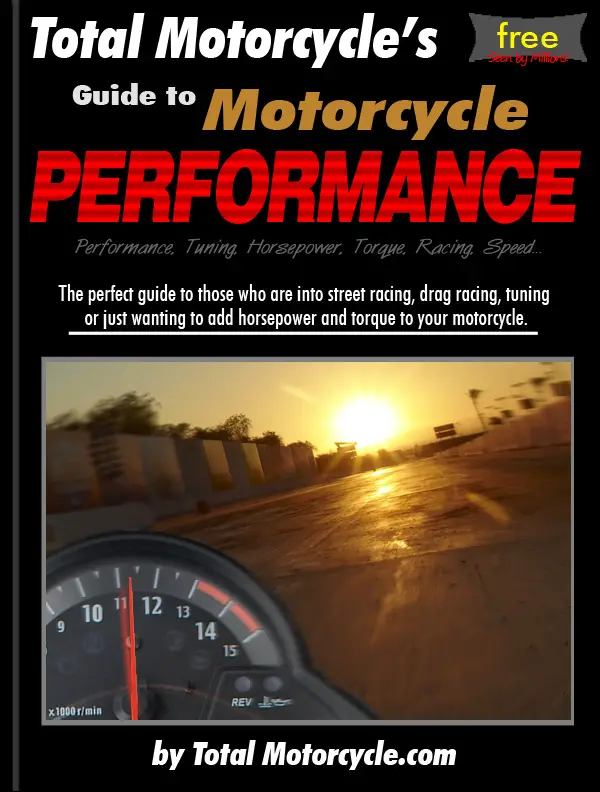 Have some great motorcycle performance tips you would like to share?
Add them to our = Total Motorcycle Garage =-.