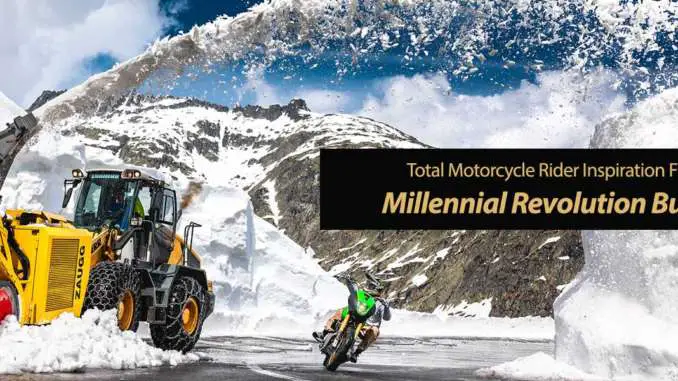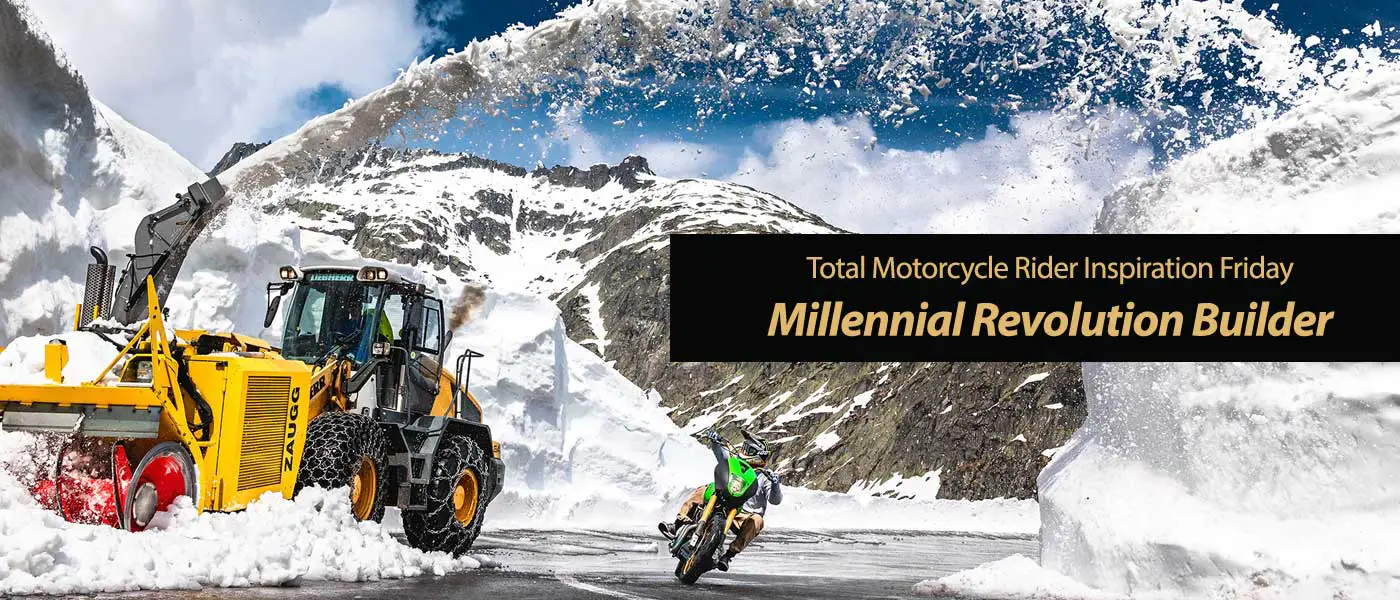 Each Week Total Motorcycle Brings you great motorcycle related inspiration stories to get you excited about riding, getting out there and learning something new. This week Harley-Davidson Millennial Revolution Custom Bike Builder Danny Schneider shows us what makes not only his custom bikes unique but him as well. We hope reading about what the Millennial Revolution culture is doing and inspires you along the way. Join us and read along…
THE MAN BEHIND BERN, SWITZERLAND-BASED HARD NINE CHOPPERS IS IN MANY WAYS THE OPPOSITE OF THE TRADITIONAL CUSTOM BIKE BUILDER.
Young, full of youthful energy and entirely self-taught, Danny comes from the world of BMX and freestyle motocross, and his radical motocross-influenced riding style, street presence and eye-catching builds mean he is a natural in the world of social media. Small wonder then that the Hard Nine Choppers Instagram account has racked up almost 65,000 followers.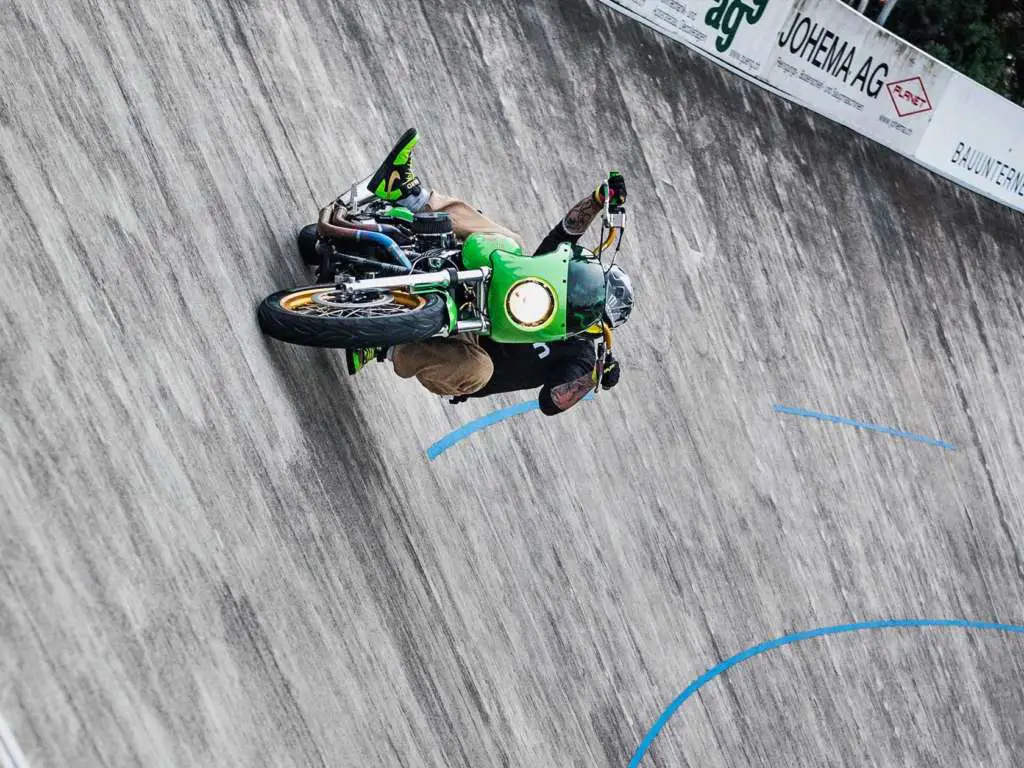 Despite this unconventional background – or perhaps because of it – Hard Nine Choppers has achieved widespread recognition and success with a series of custom bike builds that, like Danny himself, cuts across the grain of traditional style. The first Hard Nine build to achieve major recognition was 'DMX': a mash-up of 1940s Harley-Davidson® Flathead and BMX bike which in theory shouldn't have worked, but in practice absolutely did. DMX brought Danny's style to the attention of the global custom bike world, along with an invitation to the prestigious Mooneyes show in Japan, making him the first European builder to be accorded this honour.
That was back in 2009. Since then, each new bike from Hard Nine Choppers has been released to increasing acclaim, and each has scored in the top three at the AMD World Championship of Custom Bike Building. So how did a young man from Switzerland, a country that's notorious for its strict restrictions on bike modification, make it to the top table of custom bike building and earn the acclaim of his peers along the way? It's over to Danny to tell us what makes Hard Nine Choppers one of the most acclaimed custom shops in Europe right now.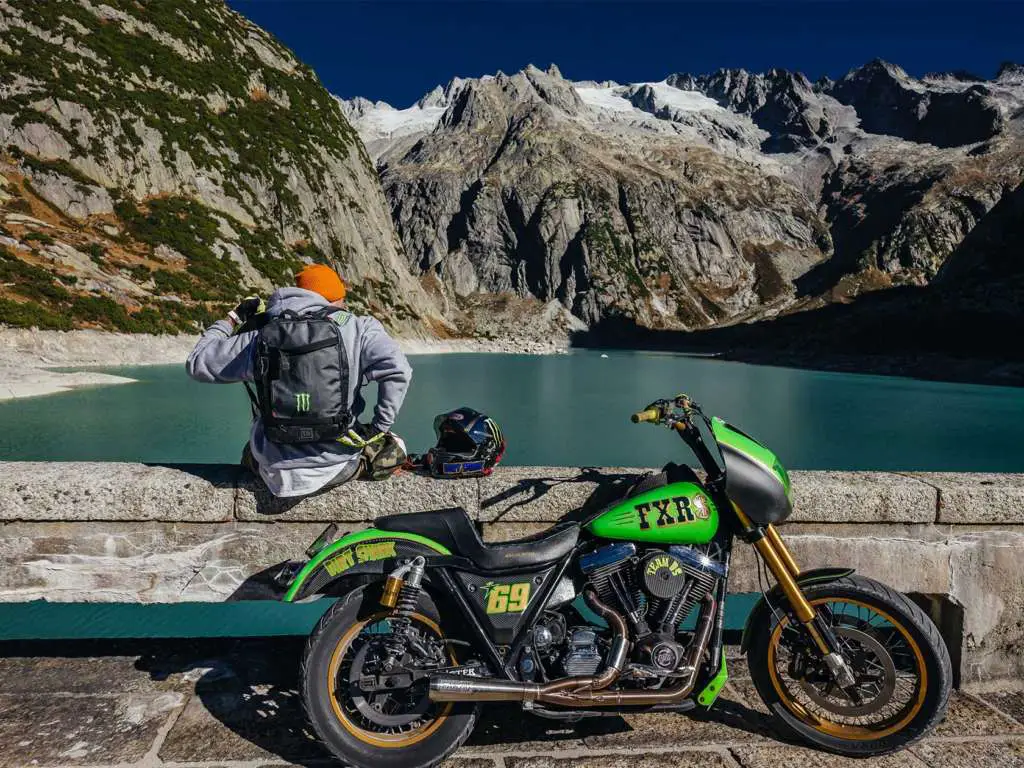 Unlikely beginnings
"It was an accident at work that started me on the path to building custom bikes. At that time I was a professional freestyle motocross rider, but then I broke my ankle in 18 places and ended up with internal injuries and four months spent in hospital, so that was the end of my motocross career. There was no way I was going to end up with a job in an office – I need to work with my hands and I still wanted to ride bikes. So I bought a Shovelhead and started from scratch, learning how to work sheet metal, paint and rebuild engines. I'm completely self-taught, but it means that I can now do everything in-house from welding to wiring, which means I don't have to rely on anyone else.
"Working on that Shovelhead got me started, and with what I learned from that, I built the DMX bike. That was the breakthrough for me – the point where I started getting respect from builders I really admired, like Jesse James, Cole Foster and Roland Sands. The next build I did was my FXRS, based on an old FXR model (the precursor to the Dyna® range), which won three titles including the European Championship and the Verona show, even though I really just built the bike for myself to suit my riding style.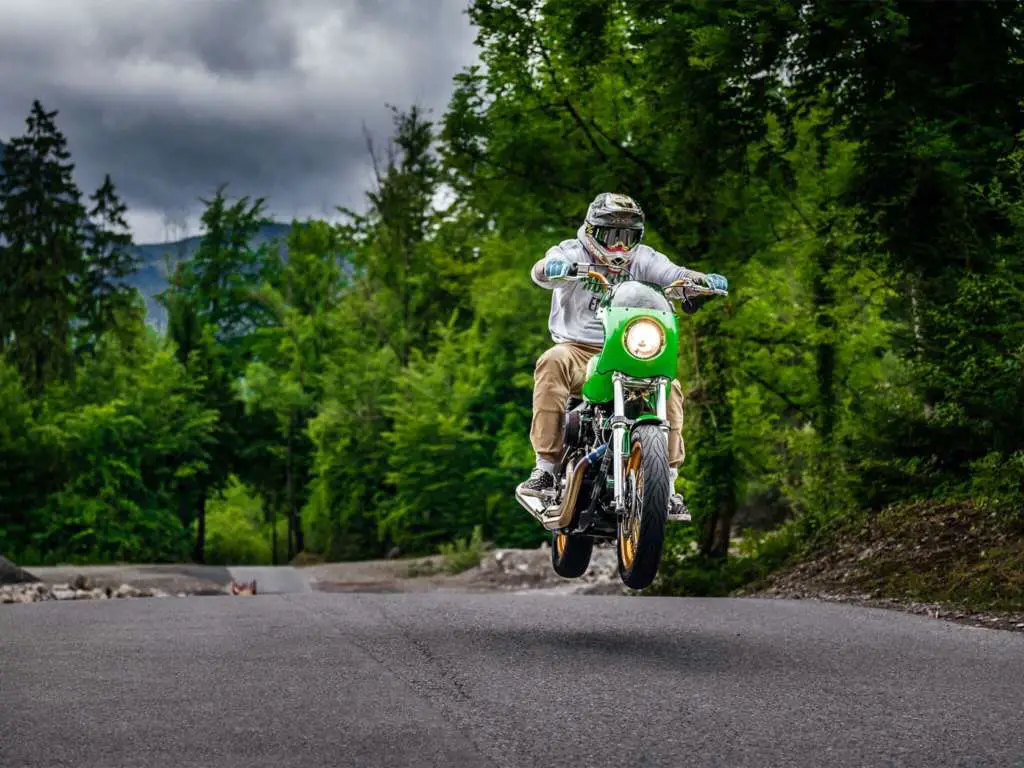 "I like to ride fast, and I want to have fun on a bike. I don't do anything really crazy anymore because I have a young daughter now, but I still like to do wheelies everywhere and crazy things that are fun – and it's all on a Harley®. That's why I've got so many Instagram followers, because people aren't used to seeing that kind of riding style on a Harley-Davidson®, really showing what the bikes are capable of, you know?
A unique approach – Harley-Davidson Millennial Revolution Custom Bike Builder
"I can't say it was easy becoming a bike builder. I didn't have any of the skills I needed, and my brain doesn't have three-dimensional thinking so I can't think out from A to B how a bike build is going to look. And I can't draw either! It is a handicap because I have to build everything first then fit it together to see what it looks like, and if it hasn't worked then I have to start all over again. So it takes me three or four times longer to create something than most builders, but it keeps me creative. The super-tight street laws in Switzerland keep me creative too: you can't just take a frame and an engine and fit wheels to it like you can in the US, for example. Because you have to think more, it makes for a better bike at the end of the day.
"My influence comes from anything around me – dirt bikes, BMX bikes or anything I see. I like to think it is like Eminem does when he scribbles down a note and turns it into a rap. I don't read any bike mags or follower other people's builds because I don't want to risk copying; I want to have my own distinctive style and be different. Now that I'm better known I have customers who say "dude, I love your builds, do what you want and let me be a part of it!" I really appreciate that people believe in me and give me a free hand to be creative.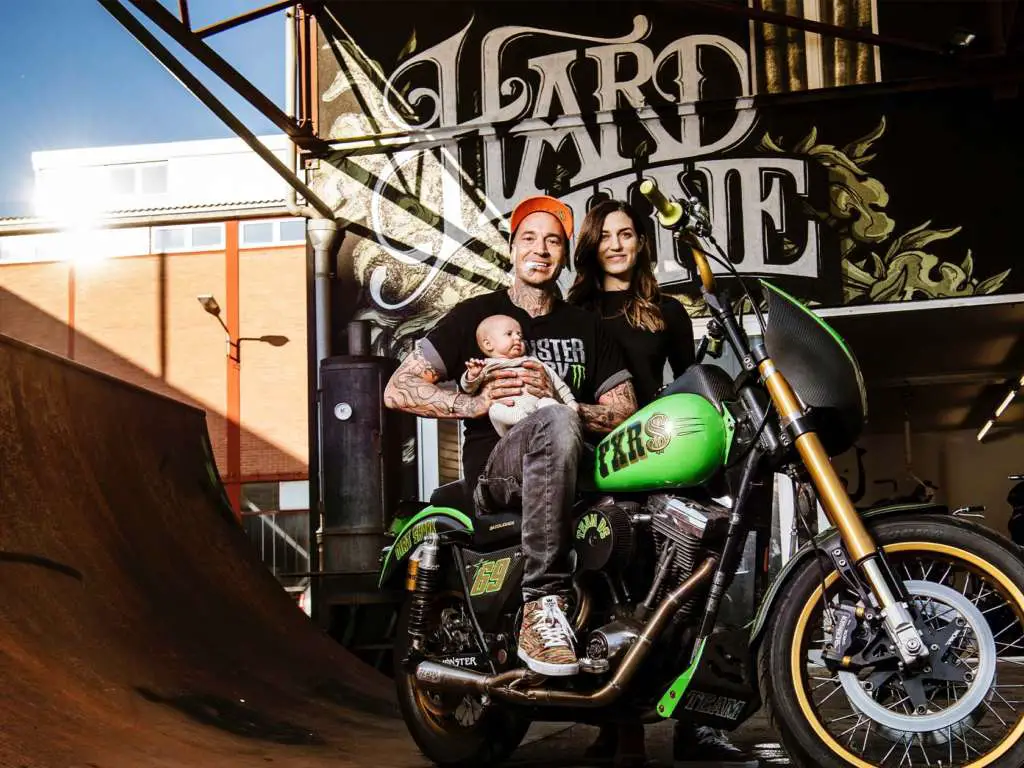 Up next
"I love Harleys – the sound, the balance, the way you can ride them – and the fact they are legendary. I've ridden literally every model. I rode a new Electra Glide® Classic recently, which of course is a big bike, but I was so surprised at how rideable it is – I thought, this is so cool! Ten years ago I'd have thought, this thing is for grandpa and grandma to cruise around on Route 66 but I was stoked, hauling ass and passing people on street bikes. You can ride fast on a Harley, the power is amazing and if you set up the suspension right, they are great to ride – and people really pay attention when you are passing sport bikes on them! Harley-Davidson has a line-up with something in it for every rider. I'd definitely love to customise a Street Rod® next – that is a sick bike – I'd buy one and ride it no questions asked!
"What's next for me? Well, I haven't built a bike for four years so I'm revealing my next bike in a month or so; it's going to be the best flat tracker ever! It's based on an XLCR – a rare café-racer model from the 1970s – and it will be sick. The aim is to do a photo shoot with it in Rome; it is light blue and white so the plan is to shoot it with an Italian police Lamborghini chasing it round the Colosseum – they'll be the sickest pictures ever!"
Special thanks to Harley-Davidson for letting us know about custom bike builder Danny Schneider (founder of Hard Nine Choppers) and bringing this week's Rider Inspiration (Harley-Davidson Millennial Revolution Custom Bike Builder) to you, our readers at Total Motorcycle.com!