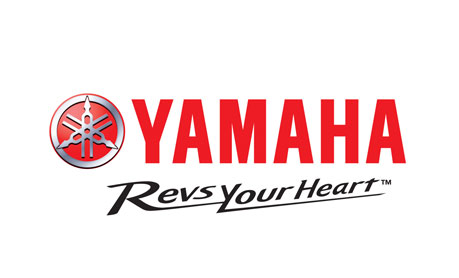 An encouraging end to what has been a long and grueling twenty rounds of action packed MXGP racing for Monster Energy Yamaha Factory MXGP's Jeremy Van Horebeek and Wilvo Yamaha Official MXGP's duo of Shaun Simpson and Jeremy Seewer with the trio making up the top-eight at the MXGP of Italy in Imola.
The twentieth and final round of the FIM Motocross World Championship took place on a new, tight and compact clay track that had been build within the confines of the infamous Imola circuit specifically to host the MXGP of Italy this weekend.
In the opening race of the weekend, and penultimate of the series, Jeremy Seewer was quick out of the gate onboard his YZ450F and was a firm challenger for a top-three finish before he connected with another rider on Lap-2 and fell. Shaun Simpson picked up the pieces of Seewer's mistake and put his Wilvo Yamaha Official MXGP YZ450F inside the top-five, but eventually lost one position to Julien Lieber.  Meanwhile Monster Energy Yamaha Factory MXGP's Jeremy Van Horebeek had to work hard after a stagnant start to the race, as Seewer put in an incredible dash where he ultimately passed Van Horebeek and Simpson in the final throws to finish sixth-place. Simpson and Van Horebeek made up the top-eight, in that order.
In the final race of the season both of the Wilvo Yamaha YZ450F's were inside the top-five entering turn-one. Seewer had his eyes on the holeshot, but there is no room for error at the front of the field and when he lost traction and came off his line, another rider hit him.
Seewer quickly got to his feet and dusted himself off as Simpson took hold of fourth position and ran with it for 30 minutes. Unfortunately the duration of a MXGP race is 30 minutes plus two laps, and after exerting a ton of energy in Race 1, the Scot lost a couple of spots and finished seventh, for seventh overall.
Jeremy Van Horebeek enjoyed a top-five finish in the final race of the season for sixth overall, while Seewer recovered from his first turn fall for twelfth and eighth overall.
The 2018 MXGP season has been challenging. Despite missing three rounds Monster Energy Yamaha Factory MXGP's Romain Febvre finished sixth overall in the final classification, 75-points clear of Seewer who wrapped up his rookie season in eighth-place ahead of Van Horebeek who was ninth. Simpson was fifteenth position after an injury struck year.
Jeremy Van Horebeek
6th MXGP Overall, 9th MXGP Championship Overall
"This weekend was not so bad. This track, you need a good start, and I was not once inside the top-five. I always have to work my way up to the front, which is hard but I managed to finish inside the top five in the last race."
Shaun Simpson
7th MXGP Overall, 15th MXGP Championship Overall
"It has been an unexpected if I am totally honest. This kind of track is not a track that would typically suit me but I went out there and I put absolutely everything into those two motos. I probably put a little bit too much into the first race, and I was really disappointed when Jeremy got me on the last lap again, and then the last few laps of the second race let me down which is a bit of a shame, but on a positive note, it was a great way to end the season on a high note.  I definitely feel I have the pace to run inside the top-five, and that is extra motivation to come out swinging next year."
Jeremy Seewer
8th MXGP Overall, 8th MXGP Championship Overall
"I really enjoyed this weekend. I had some good battles in both races and I found this track quite fun to ride. It's probably a little small for a GP track, but it's a lot of fun. People say you can't pass, but if you are quicker, then you can pass. In the first race I had a good start and was passing another rider for third-place before I got involved in a racing incident where our lines came together and we crashed. I hurt my knee a little bit, but its nothing too bad. In the final moto, I had the best start of the season and was going for the holeshot but lost my wheels at the first corner and got hit. I had to start from dead last, so I didn't push to hard because it didn't matter for the championship any more. I am happy to be healthy and I look forward to the 'Nations next weekend."