"Total Motorcycle is a

ccredited media for 39 manufacturers. That fact alone speaks volumes about our reputation and quality."
About Total Motorcycle
Since 1999, Total Motorcycle has served and supported motorcyclists and motorcycling worldwide. Our goal is to be unique by offering friendly, useful, helpful and unbiased motorcycle content not found anywhere else. No matter how you ride, where you ride or what you ride Total Motorcycle offers something for every rider; from our many free online guides, books and thousands of reviews to a thriving motorcycle community, TMW members say it is the most helpful and friendliest on the Internet.

Being the number one motorcycle website in North America is something we take a lot of pride in but it also takes a lot of work. Serving 11,500,000,000 (Billion) hits and 375 million readers means we have to keep on our toes to not only offer the best content but a service worthy enough for our readers to keep coming back to read, learn and have a great time visiting us. There are not many sites who are official media for a manufacturer let alone 39 of them! It takes time, effort, trust, respect and loyalty to setup global media relations with so many manufacturers. This helps us be the ONLY website with 54 years (yes 54) of Motorcycle Model Guides and the original MPG guide that even the US Government has used.

Why go to so much effort? Because our goal is to deliver the best experience we can to our readers and if that means extra work for us to set us further apart from the competition then so be it. Unlike the competition we are family owned and run! We love bikes and our primary goal is to support riders like you, not fatten our profits at your expense.

Total Motorcycle has been featured in many leading motorcycle publications and used by Governments around the world such as: The Bikers Atlas (North America), Practical Living Magazine (North America), Cycle Torque Magazine (Australia), Cycle Canada (North America), Bike Trader (Global), Los Angeles Times (United States of America), How to Ride a Motorcycle (Global), AME Magazine (Canada), BBC4 (United Kingdom), CISL 650 Vancouver (Canada), 9 FM: 92.5, 92.7 & 99.9 (United States of America), Sturgis Motorcycle Rally, The United States Government, The Canadian Government as well as offering motorcycle information and advice to global city government councils, TV shows/programs as well as movie producers/directors. We have been featured at major worldwide bike rallies and events (like Sturgis) and published books currently available at your local book store!

We look forward to a bright future where Total Motorcycle will continue supporting motorcyclists and motorcycling worldwide Our goals of providing friendly, useful, helpful and unbiased motorcycle content not found anywhere else in one spot will lead us to be the best we can be for many years ahead. -Mike and all the Staff of Total Motorcycle.com

 
E-A-T Best Practices
Total Motorcycle follows Google's E-A-T best practices policies. This acronym stands for expertise, authoritativeness, and trustworthiness. E-A-T is one of many guidelines Google uses to determine whether the content is valuable to readers. Our mission is to inspire and help our readers with our expertise, authoritativeness, and trustworthiness. Why and How does Total Motorcycle fit within Google's E-A-T policy?
EXPERTISE
Total Motorcycle's content is mainly created by Michael Le Pard, an avid motorcyclist, reviewer, researcher and in-person/on-line presenter over the past 23 years. Mr. Le Pard works with leading motorcycle industry experts, global motorcycle manufacturers and motorcycle businesses, trade-shows, organizers to create well researched, high-quality content that is factually researched.
Multiple viewpoints: Total Motorcycle also employs the use of known passionate experts in the motorcycle industry who prove to follow Total Motorcycle's mantra of "Useful, Helpful, Unbiased and Friendly" in all they do for TMW. These experts volunteer their time to cover rallies, motorcycle events, rides, parades, special events, and races and perform reviews. All written reports are reviewed, fact checked and hand edited to make sure our readers get the very best information. We always vet and accredit those who work and volunteer to assure expertise at Total Motorcycle.
AUTHORITATIVENESS
Since 1999, Total Motorcycle has been the leading authoritative forefront of providing high-quality motorcycle information, how-to knowledge, detailed guides and a helpful community for motorcyclists worldwide. While TMW focuses on the North American rider, our site contains content for readers and riders abroad such as in Europe, UK, Australia and India, for global coverage and usefulness.
We ride. We review. We are not only motorcyclists but the content we create is by those who know what they are talking about. We strive to publish top-notch research.
TRUSTWORTHINESS
We value our on-line reputation and we answer to our readers, riders and members across our website and all our dozen social media channels. We care.
Since 1999, 375 million riders for have come, read, followed and trusted the information Total Motorcycle has created.
We have created more than 500,000 articles of fact-checked, clear content.
Our content is updated regularly on a daily basis.
TMW is the only website in the world with 39 major motorcycle manufacturers trusting us to be their chosen outlet to present their products in a fair and unbiased light. That fact alone speaks volumes about our reputation and quality.
Multiple governments around the world have used and referred to Total Motorcycle's information to create informed policy.
Countless schools, universities and colleges have used and referred to Total Motorcycle's information to create lessons, plans, essays and more using TMW's content
Countless businesses, non-profits, dealerships, charities, events, rallies, and more have trusted TMW content to freely promote, inspire and build their businesses.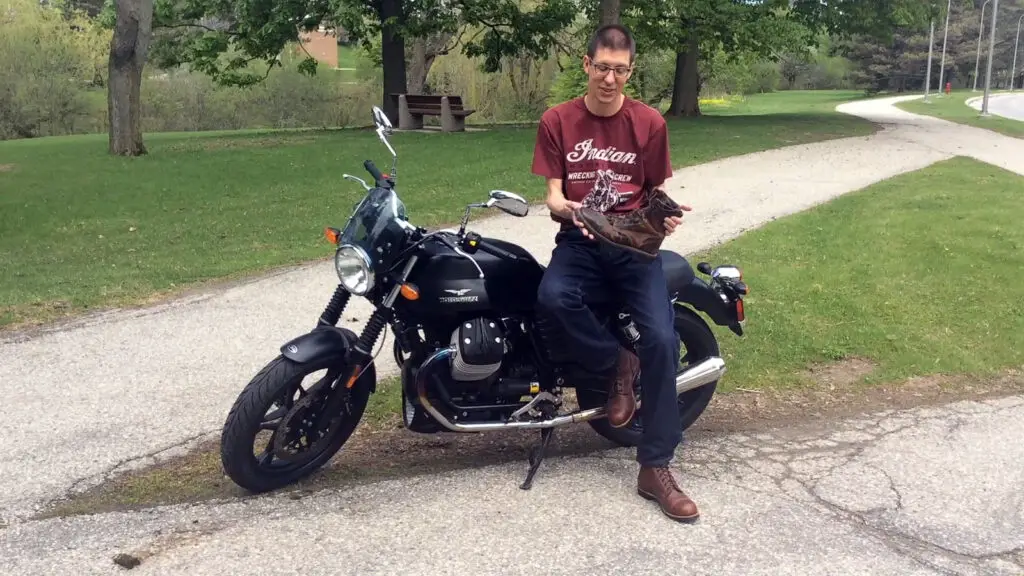 Official Motorcycle Media Outlet
Total Motorcycle is proud to be an official media for the following 39 international motorcycle companies:

 
Aprilia

Benelli

Beta

Bimota

BMW

Buell

Brammo

Cagiva

Can-Am

Cleveland
CycleWerks

Ducati

EBR
(Erik Buell Racing)

Harley-Davidson

Honda

Husaberg

Husqvarna

Hyosung

Indian

Kawasaki

KTM

KYMCO

Laverda

Moto
Guzzi

Moto
Morini

MV
Agusta

Norton

Phantom

Piaggio

Polaris

Ridley

The Phantom Manufacturing Co. Global

Roehr

Royal
Enfield

Suzuki

Triumph

Ural

Vespa

Victory

Yamaha

Zero

Total
Motorcycle
Total Motorcycle Media Coverage
Total Motorcycle is a leading Internet motorcycle resource for hundreds of millions of motorcyclists worldwide. While there are millions of motorcycle websites there is only one Total Motorcycle. We specialize in unbiased, friendly and useful guides, news, reviews, interview and reports. If you are interested in having Total Motorcycle Media Coverage for your event, review your products, add your motorcycle models to be included in our yearly Motorcycle Guides or would like to be interviewed by Total Motorcycle please contact us. Click here