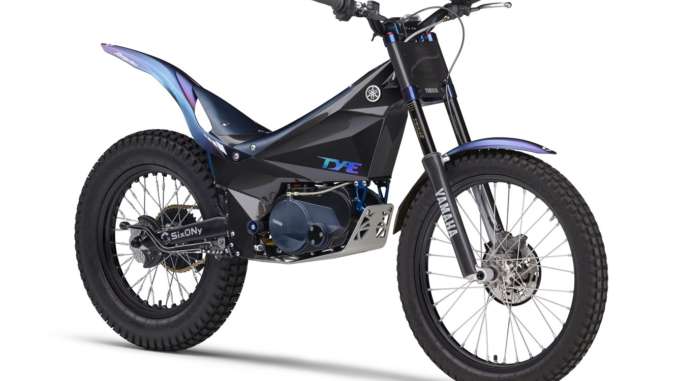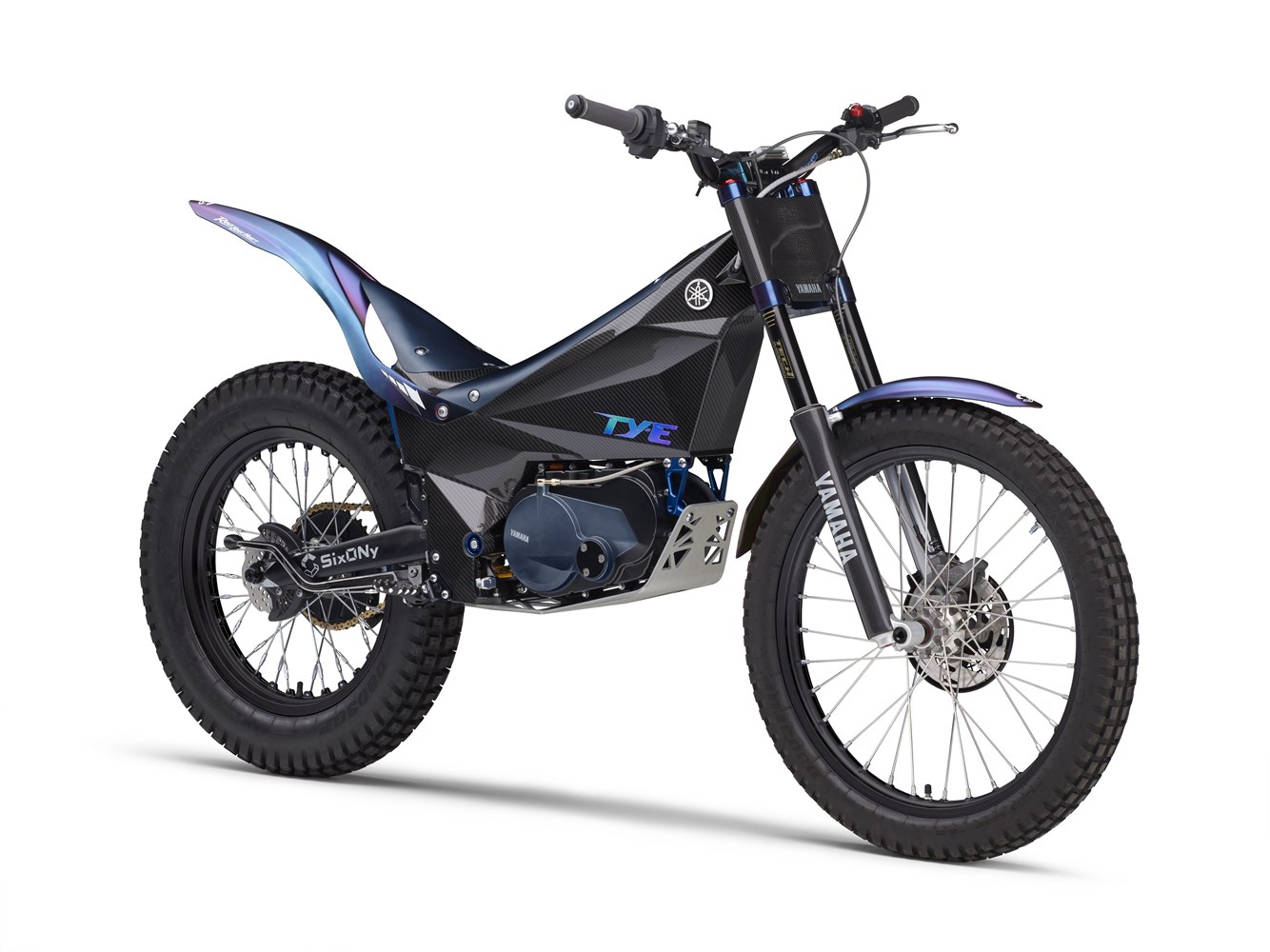 THINKING OUTSIDE OF THE BOX.
2020 Yamaha TY-E Electric Trials Bike: 
The TY-E is an advanced development vehicle created as part of Yamaha Motor's Evolving R&D programme. This initiative allows employees in the Research and Development Section to use 5% of their working hours at their discretion for voluntary, independent research not bound by conventional frameworks in order to spur innovation.
To help overcome the development problems associated with electric vehicles, such as delivering high output from compact and lightweight components, and being easy to ride where the bike responds just as the rider intends, a group of engineers looked to creating a competition trials model and set to work on its development.
The 2020 Yamaha TY-E Electric Trials Bike features include 1) a compact, high-rotation, high-power motor that achieves outstanding off-road performance with both powerful low-speed torque and long-lasting acceleration, 2) motor control technology delivering excellent response and a feeling of power from the extremely low to high-speed range, 3) a power unit equipped with a mechanical clutch to ensure instantaneous power and control, and a flywheel optimised for the electric motor to provide excellent traction, 4) compact, lightweight components like the newly designed, compact high-output battery pack, 5) a CFRP monocoque frame made as light as possible while securing optimal rigidity and space for the battery pack, and 6) extremely slim styling that does not interfere with the dynamic rider actions characteristic of trials.