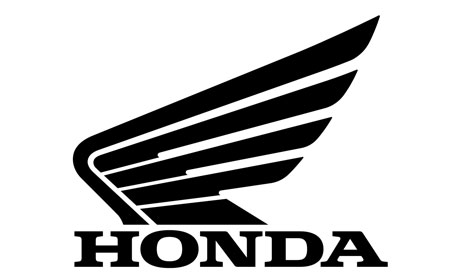 Fresh from a stunning victory in Australia last Sunday, Marc Marquez (Repsol Honda Team RC213V) goes into this weekend's Malaysian Grand Prix, which offers the first 'match point' of the year for the Spaniard.
Marquez's sixth win of the season moved him 33 points ahead of his final championship rival Andrea Dovizioso (Ducati), so he approaches Sepang knowing that a seventh victory or a second-place finish will secure the championship, with next month's season finale at Valencia, Spain, still to go. If he does take the crown, it will be his fourth in five years and will confirm the 24-year-old Spaniard as the youngest rider to win four premier-class titles in the 69-year history of Grand Prix racing.
The former 125cc and Moto2 World Champion has twice stood on the top step of the podium at Sepang, once in 2010, following the 125cc GP and, again in 2014, the year he won his second successive MotoGP crown.
His recent form has been superb: Marquez has amassed an amazing 165 points from a potential 200 in his last eight outings, always finishing inside the top two. What's more, he has proved that he and his mighty Honda V4 are winners in all conditions – rain or shine – which could be useful this weekend when steamy, tropical weather will feel very different from last year's cool, southern Australia spring.
After two challenging races team-mate Dani Pedrosa (Repsol Honda Team RC213V) will fancy his chances to fight back at a track where he has amassed an impressive ten podium results across a 17-year career in the World-Championship racing.
A DNF in Japan and a 12th-place finish last Sunday spoiled the momentum that Pedrosa had built up midseason, but the former 125cc and 250cc World Champion goes especially well at Sepang, where he has won three of the last five MotoGP races.
Cal Crutchlow (LCR Honda RC213V) scored a fantastic fifth-place finish at Phillip Island last Sunday, the 31-year-old's best result since his stirring ride to fifth at August's British Grand Prix. Crutchlow needed all his grit and steel to circulate with the leading group just hours after a bruising highside fall in morning warm-up. The Briton is also fast at Sepang – last year he challenged for victory until he fell and in 2013 and 2015 he finished inside the top six.
Jack Miller (Estrella Galicia 0,0 Marc VDS Honda RC213V) was also in the victory mix at Phillip Island, racing with the leaders despite a recently fractured right tibia. His seventh-place result was remarkable considering the circumstances and will boost his morale for Sepang, where he has scored a top-ten finish in MotoGP and a podium result in Moto3.
At the last race team-mate Tito Rabat (Estrella Galicia 0,0 Marc VDS Honda RC213V) was a tenth of a second away from continuing his point-scoring run in dry conditions. The Spaniard crossed the finish line in 16th, an agonizing 0.09 seconds outside the points. Sepang holds happy memories for the Spaniard: this was where he secured the 2014 Moto2 world title.
Marc Marquez isn't the only man hoping to secure a World Championship in Malaysia's tropical heat and humidity. Franco Morbidelli (Estrella Galicia 0,0 Marc VDS Kalex) has the chance to become the latest winner of the Honda CBR600-powered Moto2 World Championship. The Italian holds a 29-point advantage over Thomas Luthi (CarXpert Interwetten Kalex) and knows that victory on Sunday would be enough to secure his debut world crown.
Morbidelli has won half of this year's 16 races so far and has already agreed terms to ride an RC213V to MotoGP in 2018 with the Estrella Galicia 0,0 Marc VDS squad.
Chief rival Luthi must outscore Morbidelli by at least five points this Sunday to take the championship battle to the final round at Valencia. Luthi suffered a heavy crash in morning warm-up in Australia, so he wasn't at 100 percent strength for the race.
Miguel Oliveira (Red Bull KTM Ajo KTM) arrives at Sepang aiming to secure third place in the championship after scoring his first Moto2 victory at Phillip Island. Currently the Portuguese rider is just one point ahead of Alex Marquez (Estrella Galicia 0,0 Marc VDS Kalex).
Talented Moto2 rookie Francesco Bagnaia (Sky Racing Team VR46 Kalex) will be keen to repeat his Moto3 victory from this time last year. The Italian stands fifth overall, 15 points clear of Mattia Pasini (Atalurens Racing Team Kalex), with Takaaki Nakagami (Idemitsu Honda Team Asia Kalex) and then Simone Corsi (Speed Up Speed Up) next. The top ten is completed by impressive Spaniard Xavi Vierge (Tech 3 Racing Tech 3) and Brad Binder (Red Bull KTM Ajo KTM), who secured his debut Moto2 podium last Sunday.
The exceptional Joan Mir (Leopard Racing Honda NSF250RW) arrives at Sepang as the newly crowned Moto3 champion, following another faultless victory at Phillip Island. Nine wins and two further podiums from the year's first 16 outings gave him an insurmountable advantage over second-placed Romano Fenati (Marinelli Rivacold Snipers Honda NSF250RW), whose goal in the final two races is to consolidate his second place in the championship. Honda's NSF250RW has so far taken 15 victories this year to secure the Constructors World Championship.
Aron Canet (Estrella Galicia 0,0 Honda NSF250RW) holds third overall, with Jorge Martin (Del Conca Gresini Racing Moto3 Honda NSF250RW), Fabio Di Giannantonio (Del Conca Gresini Racing Moto3 Honda NSF250RW), Enea Bastianini (Estrella Galicia 0,0 Honda NSF250RW) and John McPhee (British Talent Team Honda NSF250RW) completing a remarkable all-Honda top seven.
Malaysia has featured on the grand prix calendar every year since 1991, first at Shah Alam, then for one year only at Johor and since 1999 at Sepang. The Grand Prix has gained huge popularity in motorcycle-mad South-East Asia, with a sellout crowd over the last few years.
Sepang is arguably the most physically challenging outing of the season, with temperatures hovering around 30-degrees and high humidity demanding much of rider and machine. The circuit is fast and open, with plenty of fast, dramatic action. After Sunday's third Grand Prix in as many weekends, the MotoGP circus returns to Europe for 2017's 18th and last event at Valencia.
Honda MotoGP rider quotes
Marc Marquez, Repsol Honda Team:
"Of course we're happy to go to Malaysia, having won at Phillip Island. I knew it was very important to get a good result in Australia and try to open a bit of a gap before Sepang, which is a demanding round, and where Dovi won last season. One of the main things there is the humidity, and of course the high temperatures. I think it's one of the most difficult races in terms of physical condition. One good thing is that the tarmac is good now, as it was resurfaced not long ago. The grip is also nice. We'll see what the situation is, and we'll try to manage it the best for the championship."
Dani Pedrosa, Repsol Honda Team:
"We look forward to going to race in Malaysia, a place where we have some very good memories. It's not an easy round, as the weather conditions are pretty extreme. The layout is also demanding; the track itself is quite wide and the corners are different from each other, so you need to find a good line in order to be fast. That said, we know that we can be competitive if we find a good set-up, so we'll try to start strong on Friday and get a good result on Sunday."
Cal Crutchlow, LCR Honda:
"I'm looking forward to this weekend's Malaysian Grand Prix, because it's always a good event, with Honda in Malaysia supporting us very well and the crowd so enthusiastic. We will be using the Castrol livery on the bike for the second time this year. We have track experience from the tests we did at the start of the year and I think out bike is working better than that now. I feel good and confident coming from a nice race in Australia, so we're looking forward to another strong weekend."
Jack Miller, Estrella Galicia 0,0 Marc VDS:
"I'm looking forward to the race in Malaysia. It's nice and hot, just like where I come from in Townsville! It was great to lead my home Grand Prix and mix it with the boys to the end, especially considering that I broke my right leg just over three weeks before! The fact that I was able to keep the pressure on in every session, whether it was wet or dry, makes me feel good for this weekend. On Sunday the leg was fine until I took it off the footpeg at the end of the race to do a burnout in front of the stand where all my fans were. I was like, 'oh, that's a bit stiff!' But it was alright. I feel really confident and really happy with myself."
Tito Rabat, Estrella Galicia 0,0 Marc VDS:
"I was happy with my race last weekend and hopefully this weekend we can have another good ride and finish a few places higher to get some more championship points. I like Sepang. The conditions are tough, but that's why train there. The place will always be super-special to me because it's where I won the Moto2 championship. As always, we will work hard from the moment we get there to get the best-possible result."
Moto2 rider quotes
Franco Morbidelli, Estrella Galicia 0,0 Marc VDS:
"Two races left now, so it was good for me to get a podium last Sunday, because this takes off a little pressure. But of course the pressure is always there and you cannot relax until the job is done. The best thing is to work like normal, not to get distracted too much by the points situation. I have a great crew, so we will focus together. Last year I finished on the podium at Sepang and this will be the aim again on Sunday."
Thomas Luthi, CarXpert Interwetten:
"I was expecting more from the Australian GP, but I had two big crashes, especially the second one in morning warm-up. Also, I didn't use the same rear tire that the others who finished in the top ten used. But Sepang is a very different racetrack. Also, the weather conditions are often strange, so I have to put the championship to the back of my mind. I like the layout; I've already won there several times, so my goal is simple: to win the race again. If I can do that, the championship will be decided at Valencia."
Miguel Oliveira, Red Bull KTM Ajo:
"Obviously we come to Sepang full of motivation after we won our first Moto2 race in Australia. The bike, the team and me have been getting stronger all season, so we have been getting faster and more consistent. I missed last year's Sepang round, so this will be my first Moto2 race at the track, but I won the Moto3 race there the year before, so I think we should be okay. The conditions will be so different to last week's, so it will be interesting to see how everyone adjusts to the changes."
Honda Moto3 rider quotes
Joan Mir, Leopard Racing:
"It's really difficult to explain the feeling of winning the World Championship, but I do know that now I have no pressure and can enjoy the next race! I like the Sepang track, so let's see what I can do. Last weekend in Australia it was a great pleasure to win the race and the championship on the same day. It was also great to celebrate with my father, my family and everyone at the track. It's something I will remember when I'm 80 years old!"
Romano Fenati, Marinelli Rivacold Snipers:
"We are at the last race weekend of the triple-header, the championship has gone from us, but it's still important to finish this season in the best way. Sepang is not one of my favorite circuits, especially because of the high temperatures and humidity, but this year I've been on the podium at several circuits I didn't like, so I am confident of getting a good result!"
Aron Canet, Estrella Galicia 0,0:
"I'm very motivated for Malaysia, with the intention to look for a good feeling from the beginning and to seal third position in the World Championship. Sepang is a circuit where it often rains. Last year they laid new asphalt and it did not absorb moisture so quickly, but we will do what we can and will continue to work to improve. I want to have a good race at Sepang because last year I injured my left hand there, but now I'm in top form, I'm a better rider and I think I can fight for the victory."