MINNEAPOLIS (May 3, 2019) – Indian Motorcycle, America's first motorcycle company, announced its partnership with the Call of Duty Endowment, a non-profit organization that helps veterans find high quality jobs after military service. Throughout the month of May, consumers can support the cause by test riding an Indian Motorcycle at their local dealership. For each test ride, Indian Motorcycle will donate $25 directly to CODE, with a donation goal of up to $30,000.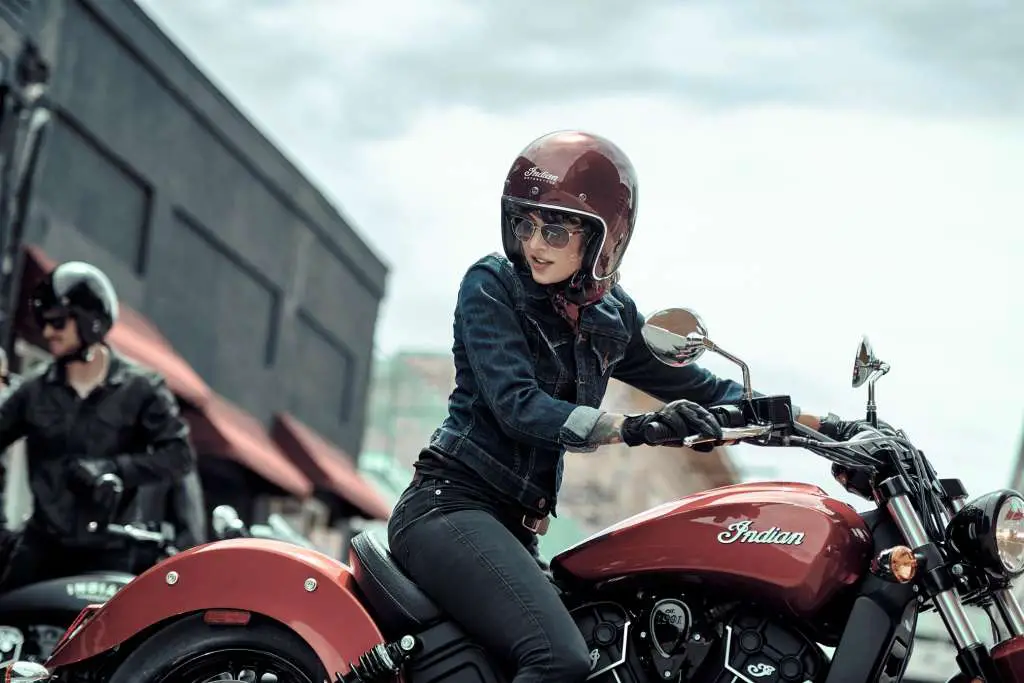 Consumers will have the opportunity to ride any of the highly-acclaimed 2019 Indian Motorcycle models, while raising money to support veterans entering the workforce. Included in the lineup is the Scout® series, which features the Indian® Scout® Sixty, Indian Scout and Indian Scout Bobber. The Indian Scout Sixty packs a 60-cubic-inch motor with 78 horsepower, while the Indian Scout and Scout Bobber each feature a 69-cubic-inch engine with 100 horsepower. Also available is the newly-redesigned Chieftain lineup, consisting of the Chieftain®, Chieftain Limited, Chieftain Dark Horse, and the classically-styled Chieftain Classic. Riders will also have the opportunity to test ride the Chief Vintage, Chief Dark Horse, Springfield, Springfield Dark Horse and Roadmaster. Select models packing the Thunder Stroke 111 offer new ride-enhancing technology, including selectable Ride Modes, Rear Cylinder Deactivation for improved rider comfort, while the seven-inch, touchscreen Ride Command® infotainment system is available with Chieftain and Roadmaster models.
"The Call of Duty Endowment has an incredible mission to aid veterans in establishing post-military careers," said Reid Wilson, Senior Director for Indian Motorcycle. "The men and women who have served our country have given so much for us and we are proud to support them as they transition to civilian life."
The Endowment is a non-profit that helps veterans find high quality jobs in addition to raising awareness about the value veterans bring to the workplace. With impressive success, the organization has placed over 57,000 veterans in jobs since its start in 2009. The Call of Duty Endowment measures their success by analyzing average cost per placement, salary, retention rate, and full-time vs. part-time employment. Remarkably, the average salary of veterans placed by CODE is almost double that of the national median income. With continued tenacity, the non-profit has set an ambitious goal to place 100,000 veterans in jobs by the year 2024.
"We are proud to partner with Indian Motorcycle, as the brand has a long history of supporting the U.S. military and its veterans," said Dan Goldenberg, the Endowment's Executive Director. "By test riding Indian motorcycles, consumers will greatly help our mission of assisting veterans in finding meaningful employment."
For more information or to donate to CODE, visit callofdutyendowment.org. To follow CODE, visit Facebook and Twitter channels. To learn more about Indian Motorcycle or find an authorized dealership, visit IndianMotorcycle.com and follow along on Facebook, Twitter and Instagram.
ABOUT INDIAN MOTORCYCLE®
Indian Motorcycle Company is America's First Motorcycle Company®. Founded in 1901, Indian Motorcycle has won the hearts of motorcyclists around the world and earned distinction as one of America's most legendary and iconic brands through unrivaled racing dominance, engineering prowess and countless innovations and industry firsts. Today that heritage and passion is reignited under new brand stewardship. To learn more, please visit www.indianmotorcycle.com.
ABOUT CALL OF DUTY ENDOWMENT
The Call of Duty Endowment is a non-profit foundation co-founded by Bobby Kotick, CEO of Activision Blizzard. The Endowment helps veterans find high quality careers by supporting groups that prepare them for the job market and by raising awareness of the value vets bring to the workplace. For more information about the Call of Duty Endowment, please visit www.callofdutyendowment.org
And in Other Call of Duty News
Call of Duty™ Endowment Salute Pack
Get Your Call of Duty™ Endowment Salute Pack!
Happy to announce a new in-game pack to support the Call of Duty™ Endowment's international effort to help unemployed and underemployed veterans in the U.S. and U.K. find high-quality careers. The Call of Duty®: Black Ops 4—Call of Duty Endowment Salute Pack (PS4/Xbox One/PC), developed by Treyarch, includes a special Call of Duty Endowment in-game tag, sticker, gesture, calling card, and emblem.
The Salute Pack retails for $4.99 and is available now in the in-game store, as well as the Sony, Microsoft, and Battle.net online stores. One hundred percent of proceeds will go directly to the Call of Duty Endowment's mission to help veterans in the U.S. and U.K. secure quality careers when they leave military service.
"Through in-game purchases like the Salute Pack, gamers have contributed millions towards our mission of helping veterans transition from military to civilian life and aiding veterans in finding meaningful employment," said Dan Goldenberg, Executive Director of the Call of Duty Endowment. "We are proud and thankful to be partnering with Treyarch on this new pack alongside the highly anticipated release of Call of Duty: Black Ops 4."
"The Call of Duty Endowment has done some truly amazing work, making a real difference in the lives of veterans," said Treyarch Co-Studio Head Dan Bunting. "It's an honor to be a part of such a great cause."