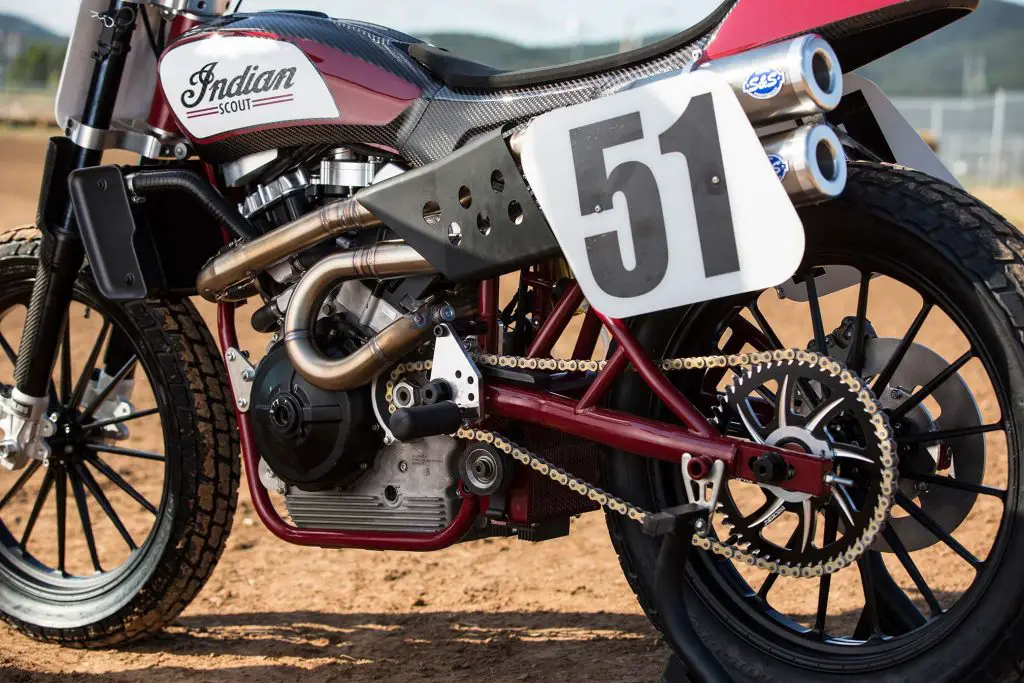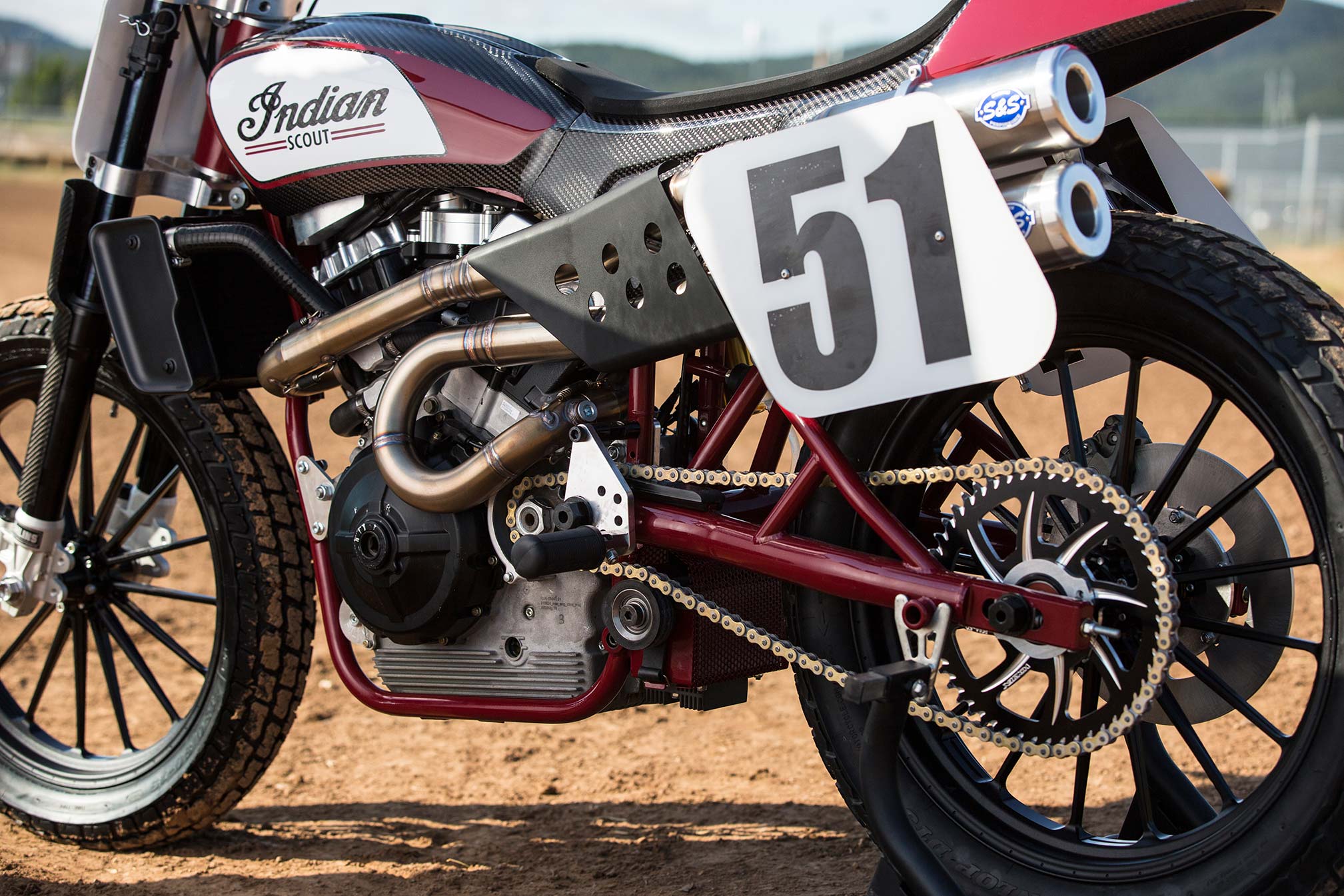 MECHANICSBURG, PA. (SEPTEMBER 7, 2019) – Indian Motorcycle Racing, presented by Progressive Motorcycle Insurance, and its championship-winning FTR750 earned its 14th win of the 2019 American Flat Track (AFT) season at the Williams Grove Half-Mile in Mechanicsburg, Pennsylvania. Indian Wrecking Crew Rider and current points leader Briar Bauman secured his fifth win of the season, while Indian Motorcycle Privateers Brandon Price and Davis Fisher placed second and third, respectfully.
The 2019 Williams Grove Half-Mile Twins Main event began with a battle between Bauman and AFT Twins Defending Champion Jared Mees. As each muscled to maintain the lead, Bauman strategically slid into first during lap six. Early on, Price secured the second position, while Fisher made impressive passes on his way to third. Near the half way point, Bauman maintained a one-second lead ahead of Price, which he retained until the finish. Mees finished the race in fourth, and is now 35 points behind Bauman, who leads the series with 305 total points.
"Briar continues to showcase his talent and determination to win a Twins championship," said Gary Gray, Vice President – Racing, Technology & Service for Indian Motorcycle. "He's maintained his focus throughout the entire season and is running his best races we've ever seen."
With two races remaining, Bauman remains the series points leader with 305 points, while Mees is second with 270 points, and fellow Wrecking Crew teammate Bronson Bauman is third with 221 points.
The season continues on September 21 with the Minnesota Mile at Canterbury Park in Minneapolis, MN.