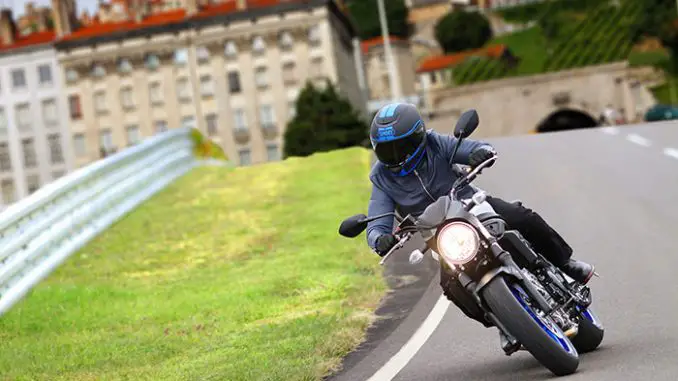 You are here: TMW — 2017 Motorcycle Models — Suzuki — 2017 Suzuki SV650 ABS Review
You have come to the right spot. Total Motorcycle – Built by Riders, For Riders; Enjoy the ride.
2017 Suzuki SV650 ABS Review

2017 Suzuki SV650 ABS on www.Totalmotorcycle.com
V-TWIN POWER FOR THE STREET…
For 2017, Suzuki introduces a new version of an iconic motorcycle that embodies the sporty personality that only a lively, mid-sized V-twin roadster can deliver. The new SV650 ABS* has a polished powerplant that provides increased performance with low emissions and outstanding fuel economy, mated to refined trim and lightweight chassis that delivers a sporty, exciting ride. Like its predecessors, the 2017 SV650 ABS promises to have the sparkling performance, style and value that a broad range of riders will enjoy.
That's why we've built the new SV650 ABS with a punchy V-Twin engine and light weight chassis. The new SV650 ABS is the bike that will make your daily commutes or weekend blasts unforgettable.

*Depending on road surface conditions, such as wet, loose, or uneven roads, braking distance for an ABS-equipped vehicle may be longer than for a vehicle not equipped with ABS. ABS cannot prevent wheel skidding caused by braking while cornering. Please drive carefully and do not overly rely on ABS.