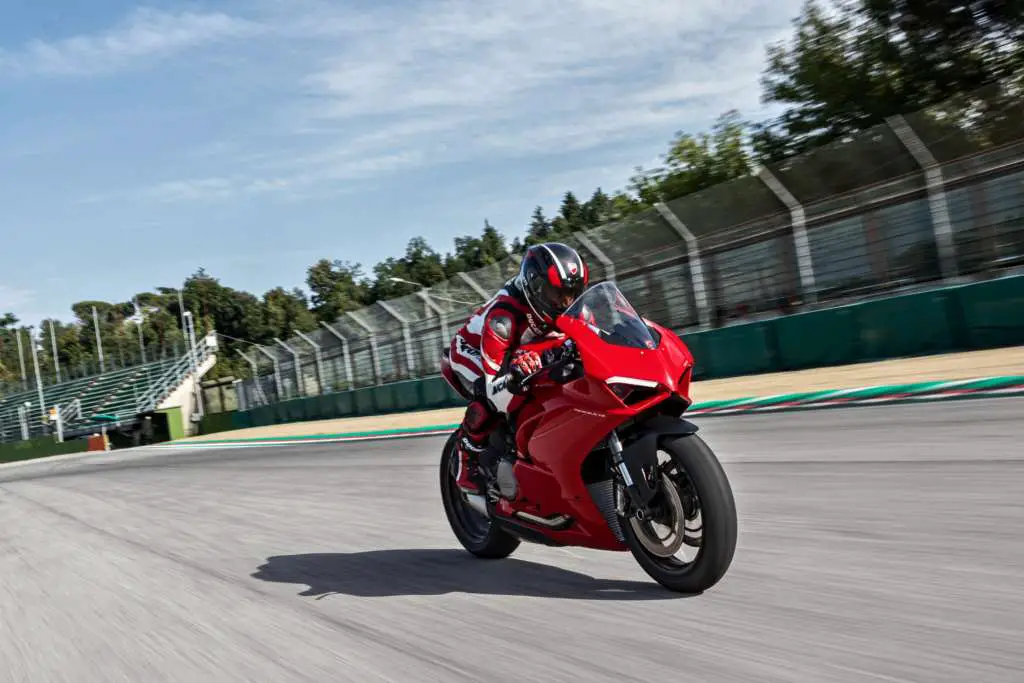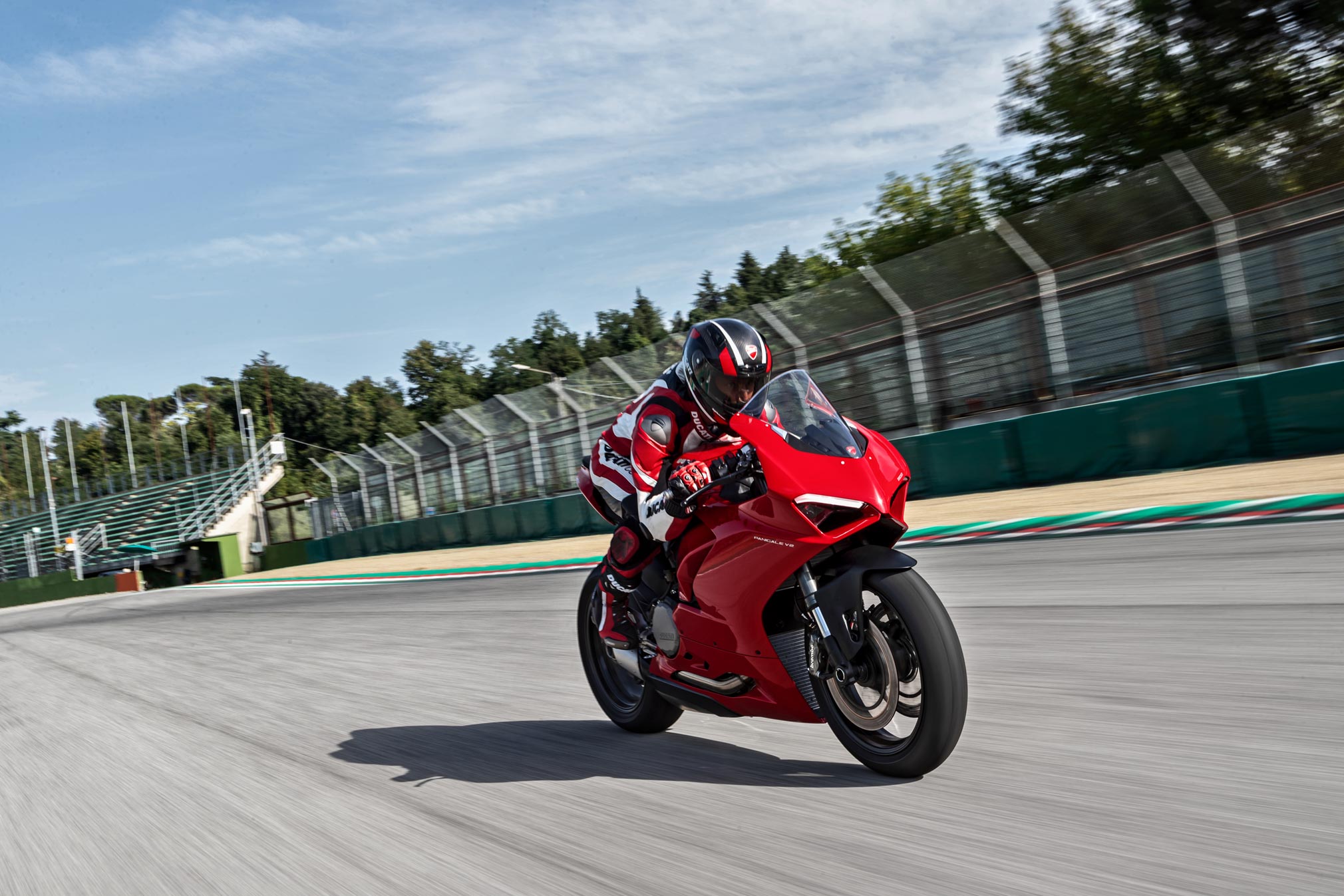 Highly anticipated Streetfighter V4 arrives in production form on U.S. soil for first time during Southern California show
New Multistrada 1260 S Grand Tour, Panigale V2 and new Panigale V4 to make debuts alongside Streetfighter V4, Scrambler Icon Dark and Monster 1200 S "Black on Black"
New interactive presentations to take place for first time at Long Beach International Motorcycle Show throughout weekend, representing Ducati worlds and showcasing key highlights including Ducati Link App demonstrations, a V4 engine tech talk, bike maintenance and safety feature discussions, as well as a Q&A with Scrambler Ducati flat track racer Frankie Garcia

Mountain View, Calif., November 11, 2019  – Following the immense success of last month's Ducati World Premiere event in Italy, the Bologna-based brand is bringing its newest motorcycles to North America for the first time to display at the Long Beach International Motorcycle Show (IMS) from Friday, Nov. 22 through Sunday, Nov. 24. The public will have the opportunity to be the first in North America to experience the stunning design and engineering of Ducati's 2020 model lineup at the Long Beach Convention Center in sunny Southern California throughout the weekend.

Several unveilings are set to inspire riders of all levels, including a reveal of the highly anticipated Streetfighter V4 S and the new Panigale V4 S, as well as a new addition to the Ducati superbike stable, the Panigale V2, and the adventurous Multistrada 1260 S Grand Tour in addition to the newest resident of the Land of Joy, the Scrambler Icon Dark. It will also be the North American debut of the new Monster 1200 S in "Black on Black" styling.

Returning favorites to the show will include the powerful Diavel 1260 and 1260 S, the riotous Hypermotard 950 and 950 SP, the accessible Monster 797 and 821 Stealth, the versatile Multistrada 950 S and 1260 Enduro, and the new 2020 Scrambler Café Racer, Desert Sled and Full Throttle motorcycles.

New for this year's Long Beach IMS, Ducati will also be hosting a series of events throughout the weekend to introduce guests to The World of Ducati. A series of exciting and engaging speakers will educate attendees in a fun and entertaining format about Ducati's newest developments in the spaces of safety, service and technology, including a Ducati Link app demonstration, a V4 engine talk, and a Q&A with Scrambler Ducati flat track racer Frankie Garcia.

For Long Beach IMS ticket information, please visit: https://motorcycleshows.com/longbeach

For those interested in taking home the newest offerings from Ducati, orders will be accepted on-site at the Long Beach Convention Center. The latest Ducati gear and apparel will also be on display.

North American Debuts Slated for Long Beach IMS
Streetfighter V4 S ($23,995 MSRP / Available April 2020) – The long-awaited Streetfighter V4 is finally here. A Panigale V4 stripped of its fairings and equipped with high, wide handlebars, the Streetfighter is powered by a 1103 cc Desmosedici Stradale engine that pumps out 208 horsepower, harnessed in part by biplane aerofoils and the latest-generation electronics package: a combination of factors and modifications Ducati calls the "Fight Formula." The result is an over-the-top naked Ducati, modern and technological, with an assertively eye-catching design. It's a bike that does nothing to hide its segment-leading performance and ensures practicality and full-on fun during everyday rides. The "S" version of the Streetfighter V4 features Marchesini forged wheels and Öhlins electrically controlled suspension.
Panigale V4 S ($28,395 MSRP / Available December 2019) – This Panigale V4 is the benchmark for V4 superbike performance and now it's equipped with technology and performance taken from the V4 R, starting with the aero pack: aerofoils, Plexiglas screen, nose fairing, larger lateral fairings and more efficient side vents for radiator through-air. This provides better airflow protection and improves overall vehicle stability, enhancing confidence. Also updated is the Front Frame, with modified stiffness to give better front-end 'feel' at extreme lean angles. Thanks to a new 'predictive' control strategy, Ducati Traction Control (DTC) EVO 2 significantly improves out-of-the-corner power control; Ducati Quick Shift up/down (DQS) EVO 2 also shortens up-shift times and allows sportier high-rev gear shifts (over 10,000 rpm) and boosts shift stability during aggressive acceleration and cornering. The "S" version comes with upgraded features including Öhlins suspension, Marchesini forged aluminum wheels in total black, a Lithium-ion battery and sport grips.
Panigale V2 ($16,495 MSRP / Available January 2020) – The new twin-cylinder Panigale has a completely new look and new name – the Panigale V2. Unique from the 959 Panigale, the new Panigale V2 features a single-sided aluminum swingarm, the hallmark of every high-end sport Ducati. Gently molded around the refined monocoque frame, the extensive fairing highlights the more compact twin-cylinder Superquadro engine (smaller in comparison to the Desmosedici Stradale), creating a bike that is visibly leaner and less intimidating than the Panigale V4. It also features sophisticated Inertial Platform-based electronics and, thanks also to a comfortable seat and its suspension set-up, better yet safer sports performance. Powered by the 995 cc Superquadro engine with 155 hp, the Panigale V2 will be making its North American debut in Long Beach.
Multistrada 1260 S Grand Tour ($23,295 MSRP / Available November 2020) – The 2020 Multistrada family has a new member: the Grand Tour, a special version of the 1260 S, specifically designed for those who want to eat up miles in maximum comfort. It has a dedicated color scheme combining stylish matte Sandstone Grey and an assertive Ducati Red wheel and fairing as well as a painted frame contrasting perfectly with the grey superstructure. As the name suggests, the Multistrada 1260 S Grand Tour was designed for serious travelling and features center stand, panniers and a dedicated seat with Grand Tour logo as standard. To keep even the most demanding adventurers comfortable it comes with heated grips, additional LED lights, a hands free gas cap and tire pressure monitoring sensor on the dashboard display.
Scrambler Icon Dark ($8,795 MSRP / Available April 2020) – The Ducati Scrambler family is now complete thanks to the arrival of a version that best represents the essentials of this iconic motorcycle: two wheels, a wide handlebar, a great engine and a ton of fun. It's called the Ducati Scrambler Icon Dark, and it's the gateway to the "800" model range. The Scrambler Icon Dark represents the perfect starting point for personalization thanks to the wide range of original accessories that suit the "Matte Black" color of the tank and fenders, just like the extensive catalog of apparel available in the Scrambler world.
Monster 1200 S "Black on Black" ($17,795 MSRP / Available Now) – When Ducati designers started working on the Monster 1200, they drew their inspiration from the basics behind that groundbreaking 1993 model: the concept of a "sport naked bike." New for Model Year 2020, the Monster 1200 S is now available in "Black on Black" livery, which alternates parts in glossy black and matte black. The new color combines sportiness – underlined by the bright red touch on the wheels – and the elegance of black, always synonymous with the Monster family. The 2020 Monster 1200 features a powerful 1,198 cc Testastretta 11° DS engine churning out 150 hp at 9,250 rpm and, unique to the "S" version, upgraded Öhlins suspension and Brembo disc brakes.