Honda Endurance Racing is celebrating this evening after completing the Bol d'Or on the podium in third place. Kicking off the 2017/2018 FIM Endurance World Championship in spectacular style Honda and its riders Gregory LeBlanc, Sébastien Gimbert and Yonny Hernandez finished the 24-hour race with a dramatic final few laps, aboard the new 2017 Fireblade SP2.The race got underway at 1500hrs local time yesterday (Saturday 16 September) and it was LeBlanc who made the running start for the team after qualifying in fifth position. During the opening stages of the race the riders pushed hard and it wasn't long until the team were battling with the top group.

LeBlanc and Gimbert have a vast amount of endurance experience between them, but it was Hernandez, an EWC rookie, who impressed both the team and his team-mates with his fast learning of the circuit and speed, to battle with the experienced endurance field during his stints aboard the CBR.

By the eight-hour point Honda Endurance Racing were in fourth position and collected its first championship points of the year, which are rewarded at both the eight and 16-hour marker for teams in the top-ten. With seven points already under their belts and a desire for the podium the team pushed on throughout the night.

With a faultless performance throughout the night stages from the riders and also the pit crew, the Honda team saw the sun come up over the Circuit Paul Ricard in third place. By now the 16-hour mark was looming and a further seven points were awarded to the team who had dropped back to fourth place.

Looking strong and running in second place, with 578 laps of the 5.791km circuit completed, the team had to make an unscheduled stop due to an electrical problem, which reoccurred a couple of times over the next few hours. With persistent hard work from the Honda crew the problems were eventually sorted and it was Hernandez who returned to the race and started to make up lost time.

However drama for the team was not quite over. With one hour left, Gimbert would be the rider to finish the 24 hours and rejoining in fourth position he set his sights on the final podium spot. Pushing the Fireblade as hard as he could and not missing a beat, the CBR responded meaning he was able to close down third place.

The final 20 minutes were a nail-biting affair for the Honda crew, who watched on as Gimbert quickly upped his pace and lap-by-lap was making progress. With the team, alongside LeBlanc and Hernandez watching on, endurance specialist Gimbert made his lunge on third place.

Trading paint with his third-place rival, it was Gimbert who pulled the pin and took the final podium place for Honda Endurance Racing after the team completed 673 laps and covered just under 4,000-km over 24 hours.

Having secured a big points haul this weekend, Honda Endurance Racing is currently sitting third in the 2017/2018 FIM Endurance World Championship and the team looks forward to continuing to push towards the championship when they return to France next year for the 24 Heures Motors (21-24 April 2018).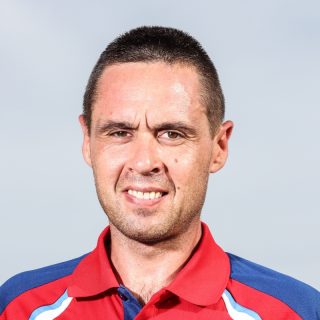 Sébastien Gimbert 111
The finish was like MotoGP or Superbike, honestly I gave my full energy for this finish. I'm happy for my team-mates and my team because many people work for this and we don't have the chance sometimes. The last 20 minutes I push the maximum I can and I gave it my full energy. I'm very happy for this, okay we finish third but it feels like a victory. My bike is very nice, we have a little bit problem with electric but now we have a full winter to make it better. To have the last stint for me was big pressure, but I'm happy because Chris has confidence in me. This result is good for the future because the mechanics and my team-mates are also like this. Now I want to work for the win and now for me I have a big party with many friends.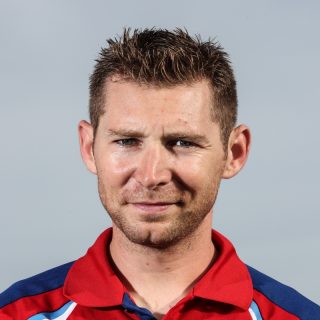 Gregory LeBlanc 111
It was an amazing race. I want to say first thanks to Honda and Jonny for having confidence in me and also thanks to Yonny, because the first time I see this man is incredible he is very fast! And thanks to Seb because the last 20 minutes was amazing. I win many times the 24-hour race but this was a lot of emotion in 20 minutes! It's incredible; we won the podium in the very last lap. It was an amazing 24-hour race. We have worked very hard all week and all race we were in the top positions and fight with all the top teams. This result is very good for me, for Honda and for the team because I think it is the first podium for Honda Endurance Racing at a 24-hour race. Is very good because the mechanics work so hard and I'm very happy.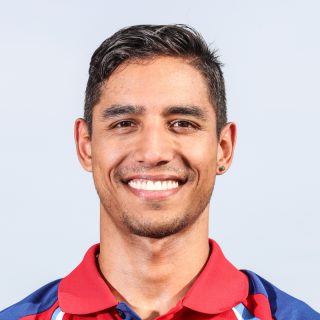 Yonny Hernandez 111
I'm so happy because it was really good experience and we made a really good job with the team. It was amazing but is difficult to explain the circumstances because we can't live everything in two hours, it's across 24 hours. Then in the last hours we had some problems, then the team works to fix the bike and then we have two laps in front and then two laps something crazy but so fun. I'm so happy because my target when I come, I dream of podium and in 24 hours is so difficult because there are so many circumstances and I'm so proud of all the work of the team and thanks to Jonny for giving me the opportunity of this experience and to Team Honda for sure. I'm very happy but now I just want to go home and sleep for 48 hours!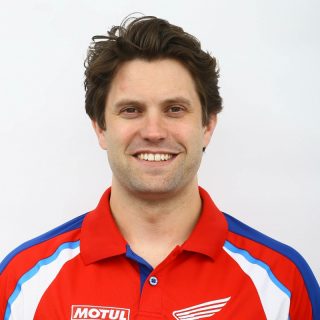 Jonny Twelvetrees
Team Manager
An amazing race, we target a podium in 24-hour racing but we know that you need a lot to go your way to get a podium. We had a couple of problems early on which is part and parcel of 24-hour racing but we dealt with them fairly well. We had a really strong middle sector through the night, all three riders were really strong and all of them put in really good stints. Greg and Seb were both really strong and Yonny, around midday when the sun was up and it was more his specialist area, could push a good lap time. Overall we put ourselves in a good position, we were hoping at that point to be able to capitalise on a higher position, but these things don't always work out. If we go back to our original objective of being on the podium, then objective achieved. The whole team has worked hard on the new Fireblade for 2017 and they couldn't be more happier with it. It's great for the bike and the team overall, and it's a really strong platform that we can build on for the future.
Bol d'Or
The Circuit Paul Ricard, France
FIM EWC 2018, Round 1
BOL D'OR
OVERALL QUALIFYING
NIGHT PRACTICE
FIRST QUALIFYING
FREE PRACTICE (1)
STANDINGS
Sunday 17 Sep 2017, 14:56 UTC
| # | Team | Constructor Constr. | Time/Gap | Laps |
| --- | --- | --- | --- | --- |
| 1 | GMT94 – Yamaha | Yamaha | 24:00:52.472 | 683 |
| 2 | WEPOL BMW Motorrad Team by penz13.com | BMW | 9 laps | 674 |
| 3 | Honda Endurance Racing | Honda | 10 laps | 673 |
| 4 | Voelpker NRT48 Schubert-Motors by ERC | BMW | 10 laps | 673 |
| 5 | IVR BMW Motorrad CSEU | BMW | 12 laps | 671 |
| 6 | F.C.C. TSR Honda France | Honda | 13 laps | 670 |
| 7 | Suzuki Endurance Racing Team | Suzuki | 13 laps | 670 |
| 8 | TATI TEAM BEAUJOLAIS RACING | Kawasaki | 13 laps | 670 |
| 9 | Team 33 Accessoires – Louit Moto | Kawasaki | 16 laps | 667 |
| 10 | Junior Team LMS Suzuki | Suzuki | 20 laps | 663 |
| 11 | sarazin motorsport by hall moto 02 | Yamaha | 21 laps | 662 |
| 12 | No Limits Motor Team | Suzuki | 33 laps | 650 |
| 13 | Aviobike | Yamaha | 35 laps | 648 |
| 14 | AMSS-TRB VIDRA TEAM SERBIA | Yamaha | 36 laps | 647 |
| 15 | Team R2CL – MKS – Partelya | Suzuki | 37 laps | 646 |
| 16 | Motobox Kremer Racing | Yamaha | 37 laps | 646 |
| 17 | Bolliger Team Switzerland | Kawasaki | 38 laps | 645 |
| 18 | ENERGIE ENDURANCE 91 | Kawasaki | 46 laps | 637 |
| 19 | Girls Racing Team | Yamaha | 53 laps | 630 |
| 20 | Zuff Racing Team | Honda | 63 laps | 620 |