From the 1970's to today, here are some of the most reliable* bikes you can buy new and used.
Used Motorcycle Buyers Guide – 200+ Models, 9 Manufacturers

Reliable Used Motorcycle Buyers Guide – Main Index –
Welcome to the Total Motorcycle Reliable Used Buyer's Guide. Sure, there are other buyer's guides on the net and in print, but this one is different in many ways. We only list the most reliable models made*, cover both New and Used motorcycles, and also the prices you can expect to pay for them.
*We have only included the most consistently reliable bikes based on recommendations from other books, mechanics, riders and shops. We do not favour or discriminate against any year, type, make or model. If the bike is reliable then it deserves to be here.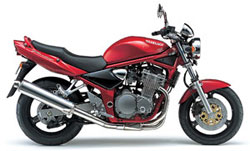 This Motorcycle Buyer's Guide is intended to showcase the best reliable used motorcycles from 1977 to today. In the near future we will be adding even more bigger (900cc+) displacement bikes.
Interesting in learning more? Do you want to know what to look for or why there are few consistently reliable motorcycles out there? Then look no further and enjoy our in-depth Introduction section.
If your bike isn't here, and you think it should then don't get mad, just email me why you think it should be listed here.
Have your say: Have information or a reliaiblity story to add about a bike already listed? Then email me that too.
Enjoy the only Reliable Used Motorcycle Guide on the Internet.
Michael (Webmaster)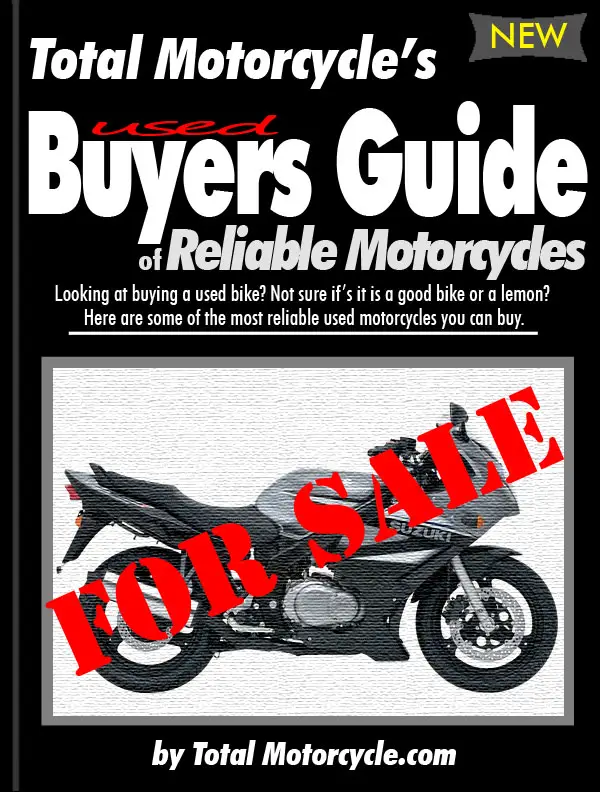 Additional:

The following sources were cited in this Buyer's Guide and if you require more information that what is posted here, you will find it there:
Kelly Blue Book – US Models, Years and Prices.
Redbook – Australian Models, Years and Prices.
NADA Guide – US Models, Years and Prices.
UBG – Used bike guide magazine*
Motorcycle Buyer's Guide 2000 (MBG) – by Bertrand Gahel
IGM – The Complete Idiot's Guide to Motorcycles
CMB – The Complete Motorcycle Book – A consumer's guide
* while not an accredited source like the other books/guides and UBG is a great resources for providing the worse case of what could go wrong with a particular model in British Winters. For those who do not know, British motorcyclists ride all year around in snow and salt roads.