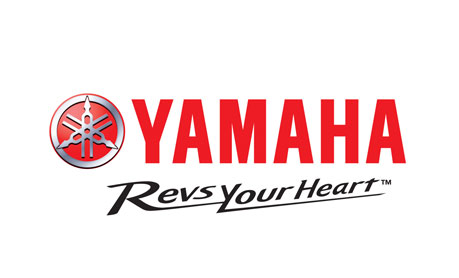 Following on from the YART Yamaha Official EWC Team's victory at the last round of the 2017/2018 FIM Endurance World Championship in Slovakia, Broc Parkes, Marvin Fritz and Max Neukirchner will be looking to make it two wins out of two at the 8 Hours of Oschersleben this weekend. The GMT94 Yamaha Official EWC Team made it a Yamaha 1-2 as they crossed the line in second at the 8 Hours of Slovakia Ring and the reigning champions head to Germany firmly in the hunt to defend their title in second overall, just one point behind the overall leaders.
It has been a season of ups and downs for the GMT94 team. Victory at the Bol d'Or was followed up by an excellent damage limitation exercise in Le Mans when the team managed to finish in tenth despite two major crashes. A stunning battle with YART in Slovakia saw them finish in second to record a Yamaha 1-2 and recover the points they lost from Le Mans, meaning they arrive in Germany second in the overall standings and just one point behind the leaders F.C.C. TSR Honda France. Determined to record back-to-back titles, GMT94 will once again line up with Spanish endurance legend David Checa, former Italian MotoGP rider Niccolò Canepa, and 2008 125cc World Champion Mike Di Meglio taking on all-comers on the Yamaha YZF-R1. Winners of the 8 Hours of Oschersleben for the last three seasons in a row, they head to Germany looking to make it four out of four at what could prove to be a crucial penultimate round of the season in regards to the championship.
YART bounced back from two DNFs at the first two rounds of the season to take a sensation victory in Slovakia, their first since 2009, and are looking forward to riding at the team's home race. Experienced Australian Broc Parkes, and talented Germans Marvin Fritz and  Max Neukirchner make up the team once more as they look to carry this form into Germany. The team finished second in the race last year after a superb duel with the GMT94 boys and they will be looking to build on their scintillating pace at the last round in an effort to finish the 2017/2018 season as strongly as possible and head into the 2018/2019 as title favourites.
This weekend will also see the culmination of the 2017/2018 Superstock Championship, with the Moto AIN Yamaha Team currently third overall in the standings with 26 points, just ten behind the leaders, and the 3ART-MOTO Team 95 Yamaha squad in fourth with 24 points.
The action kicks off at the 8 Hours of Oschersleben with free practice starting on Wednesday, qualifying takes place on Thursday and Friday, with Saturday's race due to start at 1 pm local time (CEST).
Broc Parkes
YART Yamaha Official EWC Team
"We want to carry our form from the last race and keep our momentum going after victory in Slovakia. We really enjoy riding at this track and it is the team's home race, which always makes it a great occasion. Bridgestone are bringing some new tyres for this circuit that they tested here last week, that are supposed to be an even bigger step than the tyre they brought last year, so we are excited. We understand the areas that we want to improve and we are confident we can go out and fight for another win!"
David Checa
GMT94 Yamaha Official EWC Team
"We are feeling really confident for the race! We have won the last three times we have raced here and the Dunlop tyres work really well here. Endurance racing is always tricky, as you need everything to go right, but we feel like we are the team to beat at this track. In my eyes, we have a great team, a great bike and the best overall package and we will be out to win…let's see what happens!"
Mandy Kainz
YART Yamaha Official EWC Team Manager
"After such a good result in Slovakia, we are just aiming to enjoy the race and win, because we cannot win the championship so we are here to be the party-crashers! The pressure of finally getting a victory has lifted and we have banished the feeling that destiny was against us, so the monkey is off our back and now the guys now know they can win, which is a huge psychological boost for them all. We always feel we have a good chance of winning at Oschersleben and the last few years have been so close. We have been the fastest team in Germany for the last two seasons but we broke down in 2016, and last year we had no electronics and then the chain tensioner broke, so this year we should not have any excuse. It is a nice feeling winning, we would like to continue that and because we have no chance of fighting for the title – we can go for the victory or bust. Once again, there will be stiff competition from GMT94, Honda and, as always in endurance, for us to fight for victory you need everything to go perfectly and also have a bit of luck. We are as well prepared as we can be and confident that we can battle for the race win!"
Christophe Guyot
GMT94 Yamaha Official EWC Team Manager
"Right now, we are not even thinking about how many points we are behind in the championship race because it will be very difficult to beat the factory Honda team in Suzuka. We have won at Oschersleben the last three times in a row, so we have to try and win here and put as many bikes between us and the F.C.C. TSR Honda Team as possible. We have a lot of experience but we have to be clever, fast and finish in front of our rivals. We will go for the victory and hope to build an advantage in points to take to Suzuka to allow us to try and defend the title. All of the riders are happy and excited to be back in action, the bike is ready and we are looking forward to starting practice on Wednesday to allow us to be ready for Saturday's race!"