You are here: Index — Motorcycle Photo Gallery — Gallery Number Eleven
Your Bike Photos
~ Gallery Number Eleven ~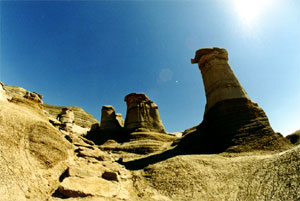 Below is a gallery of bike photos submitted to our site to share from around the world. We would be happy to post your motorcycle photos up in our Galleries.
Click HERE to submit your photo today.
1989 Yamaha FZR 400
Henry – San Jose, CA USA

1978 Honda CB400TII Hawk
Bernie Krause – Minneapolis, MN. USA

1988 Yamaha FZR 400
Daryl Hazen – Chicago, IL. USA

2000

Har-Lee

(5.5hp)

Jim Smith – Portland, Oregon, USA

1986 Yamaha YX600 Radian
George Pierpont – Elkhart, Indiana, USA

2000 Suzuki TL1000S
Rodey Murrah – Simi Valley,CA. USA

1986 Yamaha FZ750
Patrick O'Brien – Fergus, Ontario. Canada

2002 Kawasaki Vulcan 800 Classic
Gord Hollywell – Acton, Ontario. Canada

Foot Notes:
1984 Nighthawk 700sc – Just added the Cobin seat I really love this bike. TOP

---

1989 Yamaha YX600 Radian – This bike is almost all OEM. The sound of this bike is great. It is a compact middleweight with a perfect seating position. With a short WB and short rake it handles great and you can ride it all day!! TOP

---

1971 Triumph T25 Blazer SS – 2500 Km since new! TOP

---

2002 Kawasaki ZZR1200 -Picture taken on the road into Real de Catorce, Northeastern Mexico. 30km ride in on the cobblestone. TOP

---

1995 Honda CBR600 F3 -NESBA Track day. I at about 130MPH just before the finish. It is so much fun to get a great drive out of the last turn and pass the odd 750, Buell, or even a liter bike or two. On the brakes I could get by just about anyone and I'm old and slow. TOP

---

 

 
All makes, models, and years accepted into the gallery.