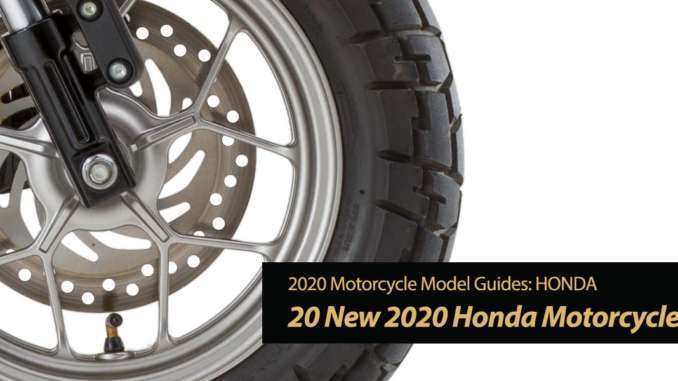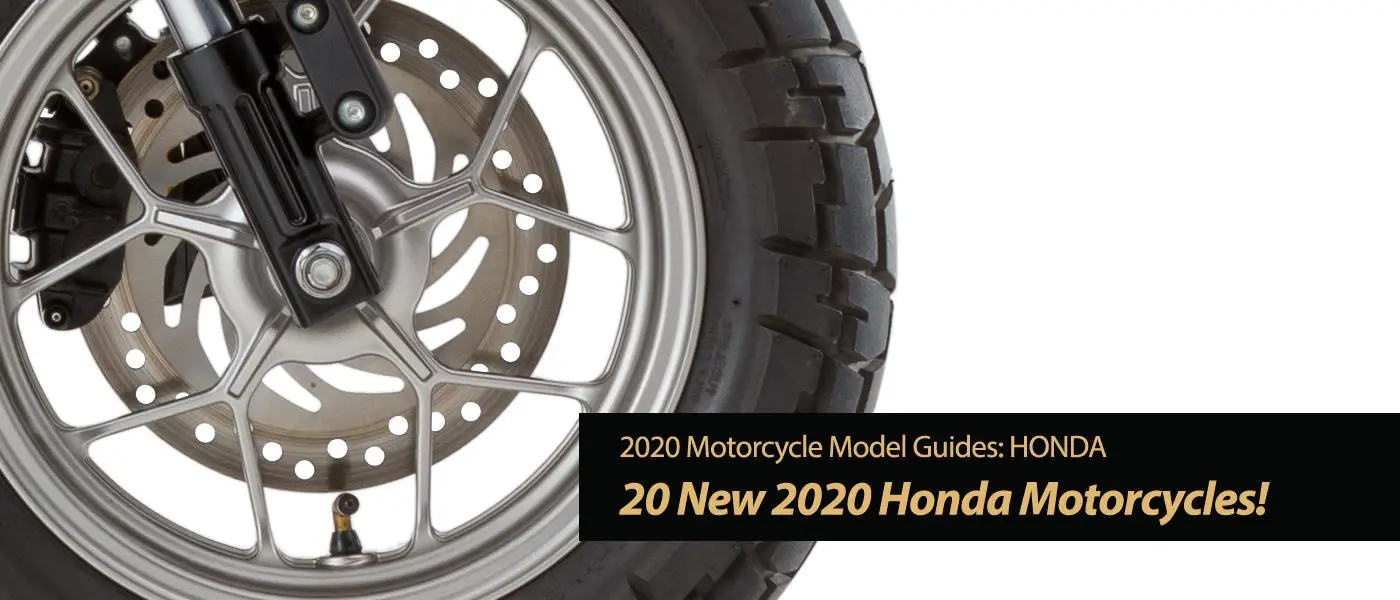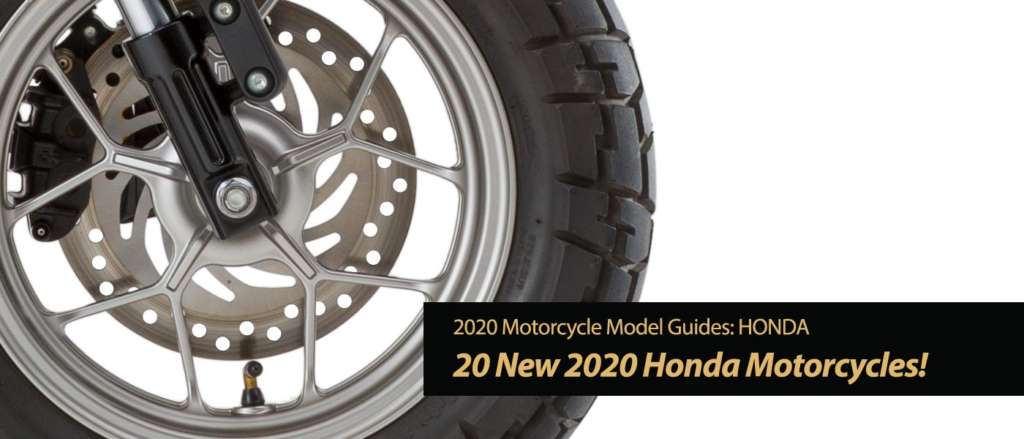 It is that time of year again when we excitedly wait for the new models to arrive! The wait is over and 20 New 2020 Honda Motorcycles Have Arrived just for you! Honda Announces Enjoyable, Friendly 2020 On-Road Models including sport, neo-sport cafe, mini-moto, dual sport, trail and competition models! With full features, specifications, huge images, MSRP and information that you won't find anywhere else. Enjoy the first batch of new Honda bike releases right here with more to come as they are announced. Total Motorcycle, we put the TOTAL in Total Motorcycle.
Honda Announces Enjoyable, Friendly 2020 On-Road Models – Monkey, Grom, CB300R return
In its first on-road announcement for the 2020 model year, Honda today rolled out three returning machines that all exude fun and accessibility. Lightweight and stylish, the Monkey, Grom and CB300R distill the joy of riding like only small-displacement machines can, enticing new riders to explore the world of motorcycling and veterans to revisit the reasons they started. The most lighthearted of the trio, the Monkey has a new-old style that appeals to everyone from millennials to history buffs, while the Grom—the industry's best-selling sport bike—continues to be a miniMOTO phenomenon. More performance-oriented but still big on style, the CB300R is a small-bore iteration of the naked-bike movement.
"For Americans, motorcycles are all about fun, and it would be hard to find three bikes that better represent that particular emotion," said Chris Cox, American Honda's Manager of Experiential Marketing/Press. "The Monkey, Grom and CB300R appeals to riders from multiple generations and with varying experience levels, and all three squeeze modern features into diminutive, entertaining packages. It's no wonder they continue to be very popular with customers."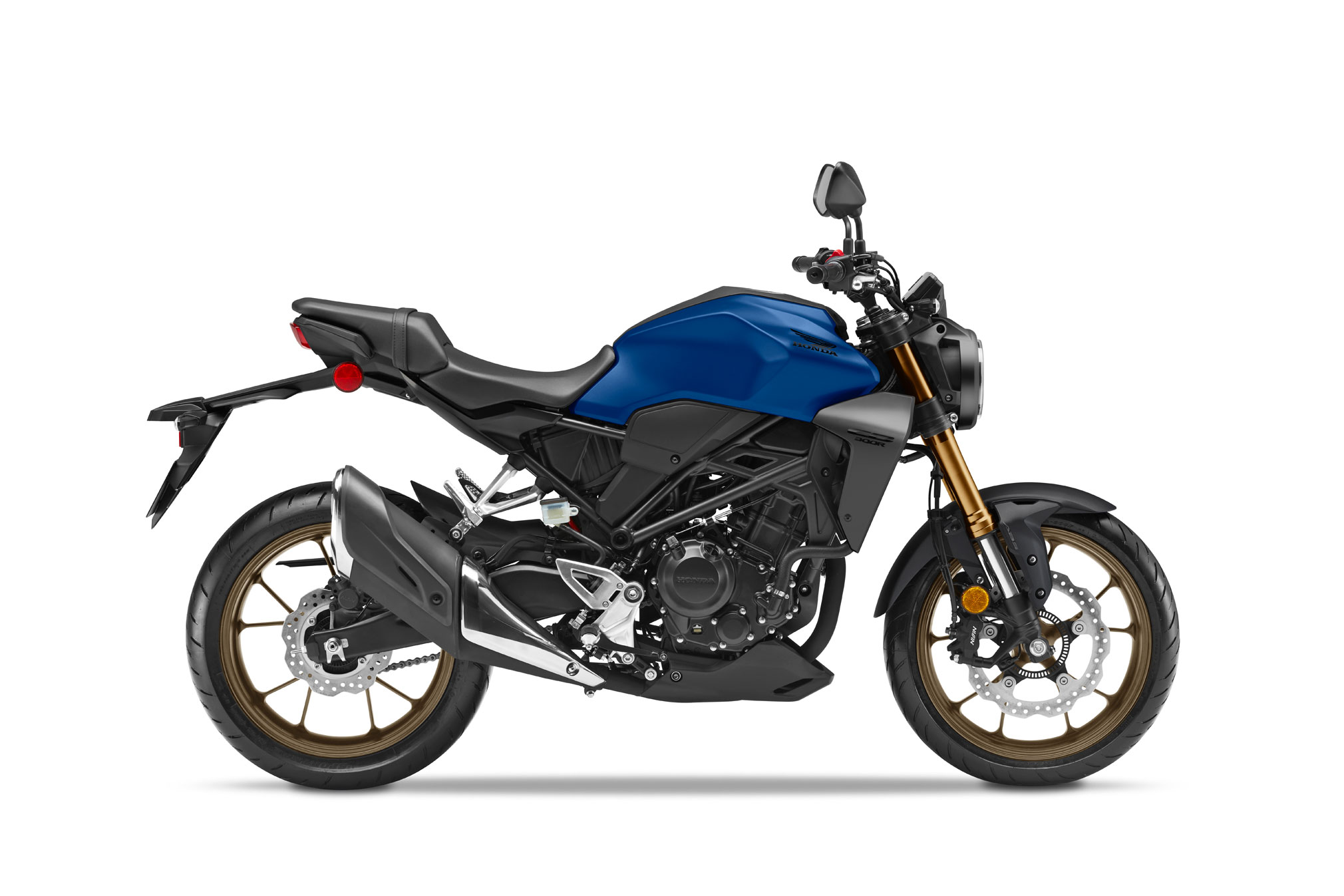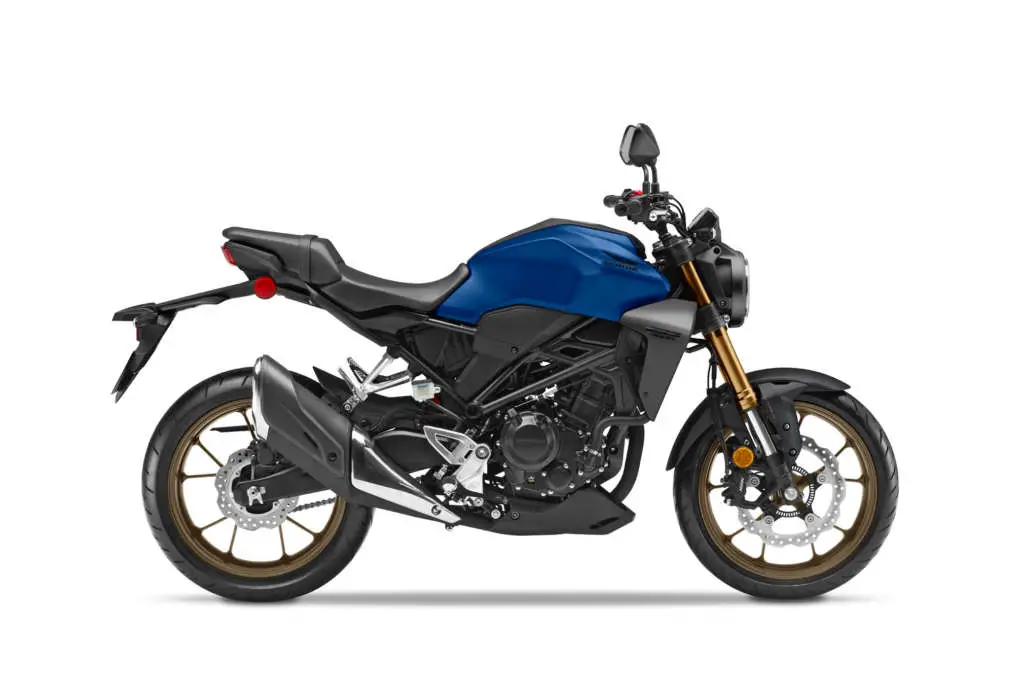 Honda Announces 2020 Dirt Bikes – Performance updates to CRF250R highlight extensive CRF lineup
From the fire-breathing, high-flying CRF450RWE all the way down to the friendly, cute CRF50F, Honda's off-road motorcycle lineup is the most all-encompassing and versatile on the powersports market, a fact that was driven home when American Honda today made its first new-model announcement of the 2020 model year. With eight and four machines respectively, Honda's CRF Performance and CRF Trail families offer something for everyone, whether they be pro-level racers looking to give Ken Roczen and Cole Seely a run for their money, youngsters preparing for their first two-wheel forays, or anyone in between.
The newest iterations of Honda's proven full-size motocross models—the CRF250R and CRF450R, as well as the elite CRF450RWE—all receive important upgrades to raise performance levels even higher, while the CRF150R mini is back again in 2020. The CRF450RX and CRF250RX closed-course off-road racers benefit from the same improvements as their track-focused siblings, while the CRF450X off-roader and CRF450L dual-sport machine return for the new model year with updated graphics. At the other end of the spectrum, the approachable, fun 2020 CRF250F, CRF125F, CRF110F and CRF50F await recreational riders with trail-focused performance and proven reliability.
"For generations, Honda has demonstrated its commitment to the dirt bike market, and that's never been truer than now," said Chris Cox, American Honda's Manager of Experiential Marketing/Press. "Our 2020 lineup of off-road models, including the CRF Performance and CRF Trail families, comprises machines that are top-of-class for motocross, off-road competition, trail riding and, in the case of the CRF450L, even using streets to extend off-road adventures. With such a capable and diverse collection of motorcycles, you can once again expect to see a lot of red on tracks and trails from coast to coast."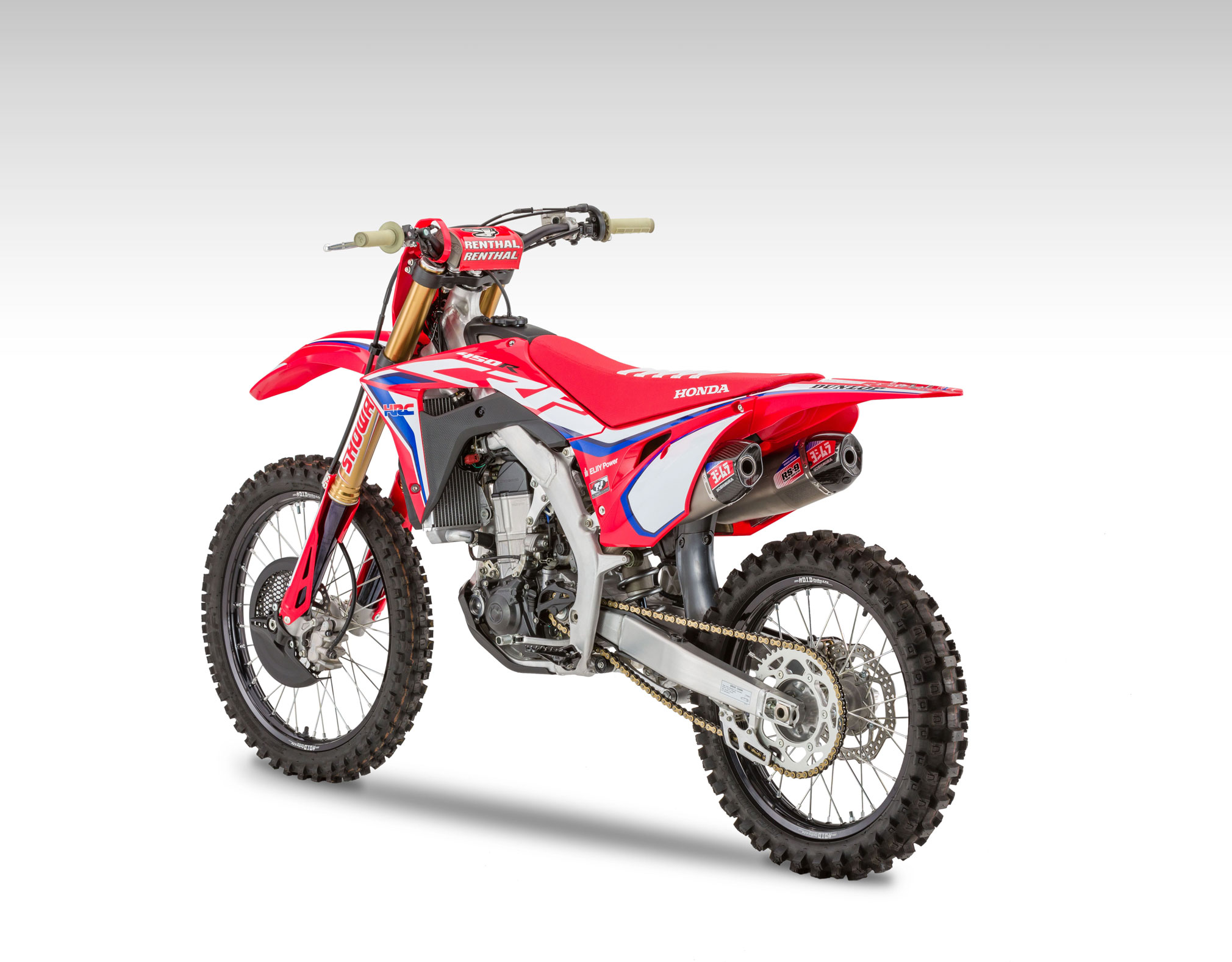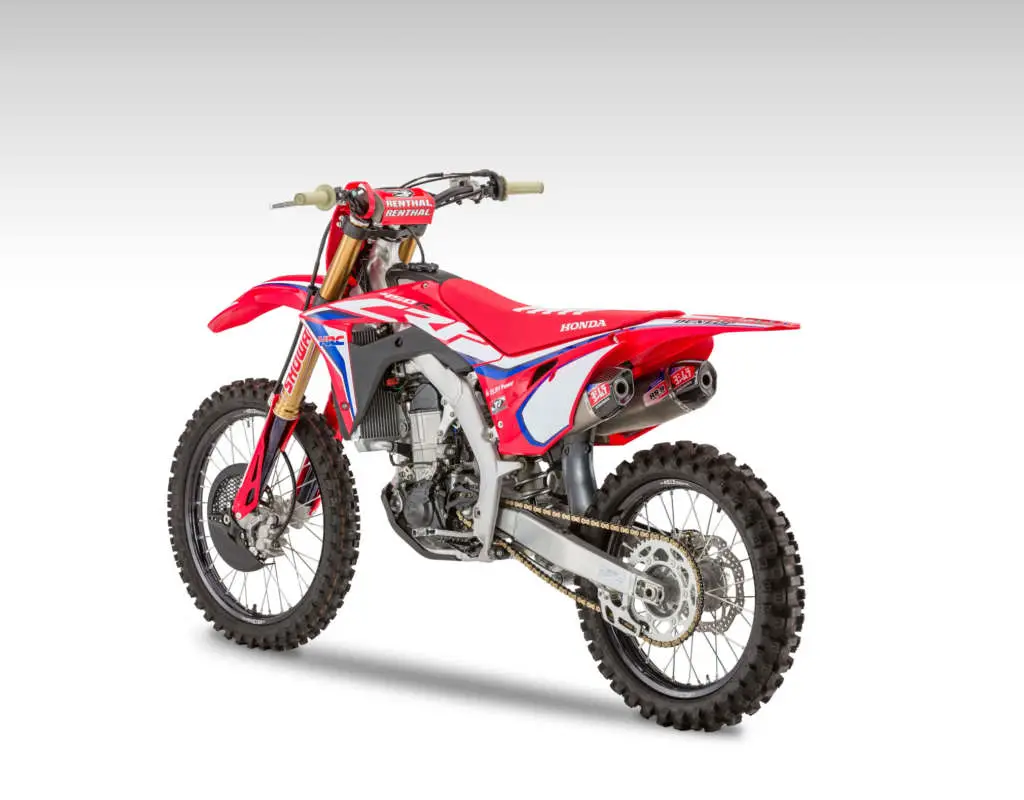 CRF PERFORMANCE LINE
Last year saw Honda significantly expand its CRF Performance family to include machines for riding applications including motocross, closed-course off-road, pure off-road, and even dual sport. For 2020, a number of models in the lineup get important upgrades to keep Red Riders running at the front of the pack.
CRF TRAIL LINE
Motorcycling is armed with legions of riders who got their start on Honda trail bikes, and with the 2020 lineup of CRF Trail models, that trend is sure to continue long into the future.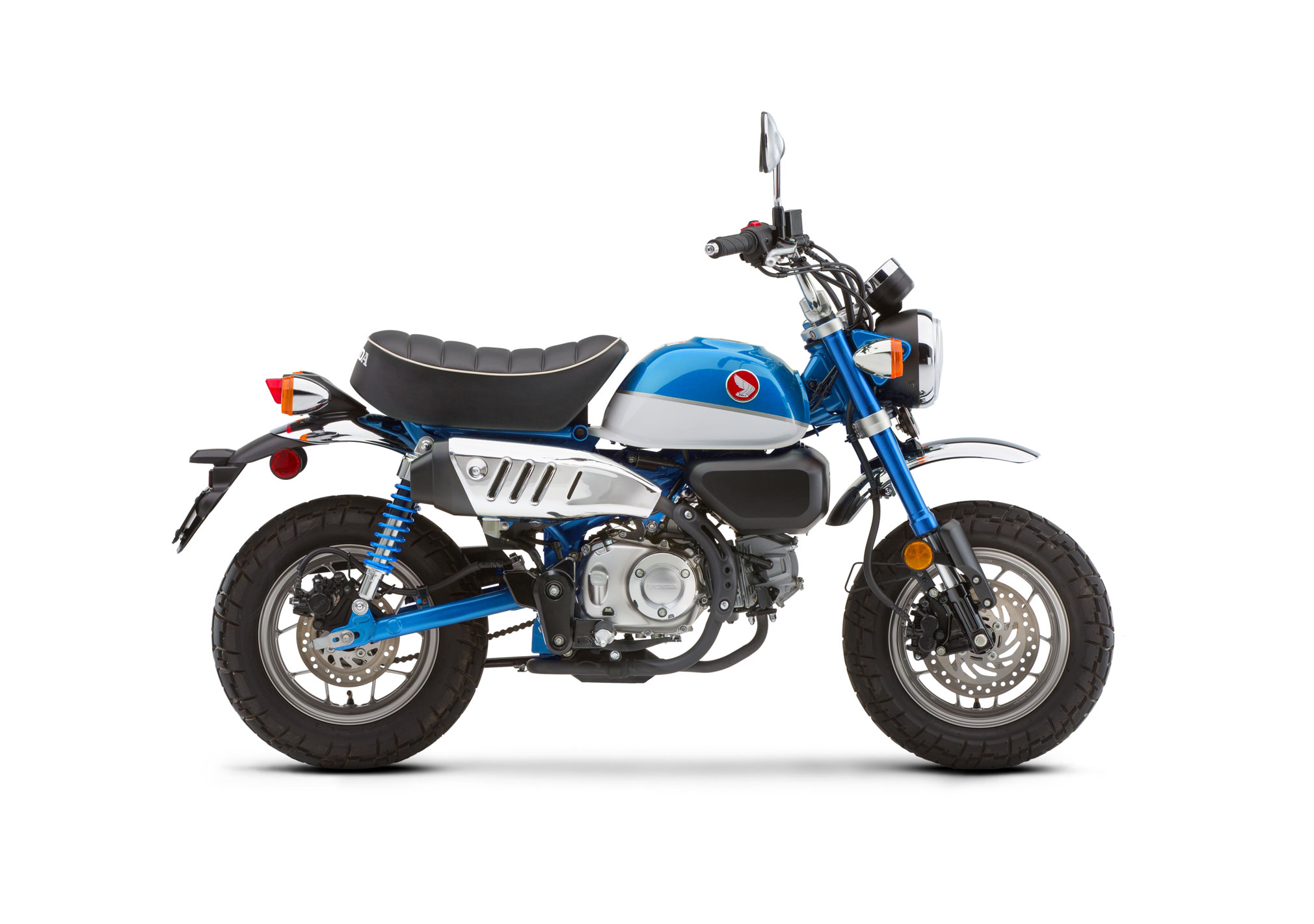 Introducing the new 2020 Honda Motorcycle Guide.
New Bike Reviews, Huge Photos, Full Specifications. Get it all at Total Motorcycle.
Supersport
– 2020 Honda CBR1000RR
– 2020 Honda CBR1000RR ABS
– 2020 Honda CBR1000RR SP
– 2020 Honda CBR600RR ABS
– 2020 Honda CBR600RR
– 2020 Honda CBR650R
– 2020 Honda CBR650R ABS
– 2020 Honda CBR500R (USA, Europe)
– 2020 Honda CBR500R ABS (USA, Canada)
– 2020 Honda CBR300R
Neo-Sports Cafe
– 2020 Honda CB1000R ABS
– 2020 Honda CB650R
– 2020 Honda CB650R ABS
– 2020 Honda CB300R
Sport / Naked
– 2020 Honda CB500F
– 2020 Honda CB500F ABS
Touring
– 2020 Honda Gold Wing
– 2020 Honda Gold Wing Automatic DCT
– 2020 Honda Gold Wing Tour
– 2020 Honda Gold Wing Tour Automatic DCT
– 2020 Honda Gold Wing Tour Airbag Automatic DCT
Cruiser
– 2020 Honda Shadow Phantom
– 2020 Honda Rebel 500
– 2020 Honda Rebel 500 ABS
– 2020 Honda Rebel 300
– 2020 Honda Rebel 300 ABS
Chopper
– 2020 Honda Fury
– 2020 Honda Fury ABS
Adventure
– 2020 Honda Africa Twin Adventure Sports DCT
– 2020 Honda Africa Twin Adventure Sports
– 2020 Honda Africa Twin DCT
– 2020 Honda Africa Twin
– 2020 Honda NC750X DCT
– 2020 Honda NC750X
– 2020 Honda XR650L
– 2020 Honda CB500X
– 2020 Honda CB500X ABS
MiniMOTO
– 2020 Honda Super Cub C125 ABS
Dual Sport
– 2020 Honda XR650L
– 2020 Honda CRF250L ABS
– 2020 Honda CRF250L
– 2020 Honda CRF250L Rally ABS
– 2020 Honda CRF250L Rally
Concept Bikes
– 2020 Honda Neo Sports Cafe Concept
Scooters
– 2020 Honda Ruckus
– 2020 Honda Metropolitan
– 2020 Honda PCX150
– 2020 Honda PCX150 ABS
Trail
– 2020 Honda CRF230F
– 2020 Honda CRF125FB Big Wheel
Competition
– 2020 Honda CRF150R Expert (Big Wheel)