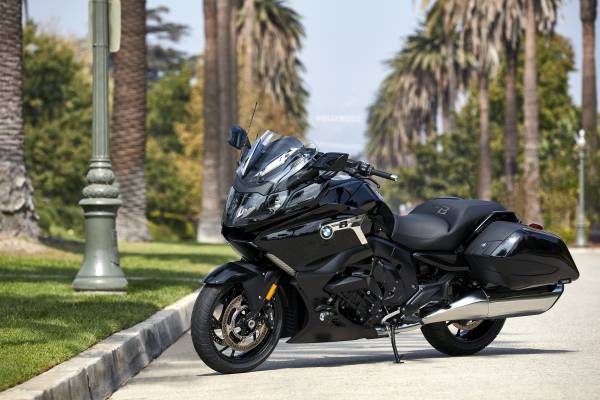 BMW sales reach record high with 38,562 vehicles delivered this year. MINI sets new annual sales record with an increase of +7% versus the previous year. BMW Motorrad deliveries up record levels to 2,100 units in a single year.
Richmond Hill, ON. BMW Group Canada (BMW and MINI brands combined) reported its best year on record with sales of 45,613 vehicles. These results represent a remarkable 27th consecutive year of growth for the BMW Group in Canada. December sales of 3,566 units contributed to an increase of +8.2% compared to 2016.
"In 2017, the BMW Group launched Strategy NUMBER ONE > NEXT, a strategy to future proof the company and expand the Group's position as the leading provider of individual premium mobility and mobility services. The results achieved in 2017 further validate the strategy's positive impact," commented Hans Blesse, President and CEO of BMW Group Canada.
"Regarding our commitment to electric mobility, the promise to deliver over 100,000 electrified vehicles in 2017 was achieved last month. In total, the BMW Group has sold over 200,000 electrified vehicles around the world."
The BMW Group has delivered more than 100,000 electrified vehicles to customers worldwide in 2017, as promised at the beginning of the year. An eye-catching light installation transformed the BMW Group headquarters, the world-famous "Four-Cylinder" in the north of Munich, on the evening of 18 December 2017 into a battery. (12/2017)
"In Canada, Strategy NUMBER ONE > NEXT provides BMW with the largest fleet of electrified vehicles for sale today. This year, we will offer nine electrified models for Canadians to choose from. And the product offensive is not limited to plug-in cars alone. Within 24 months, the Group will introduce over 40 new and revised models providing us with the most recent and most advanced fleet of premium cars to offer Canadian consumers."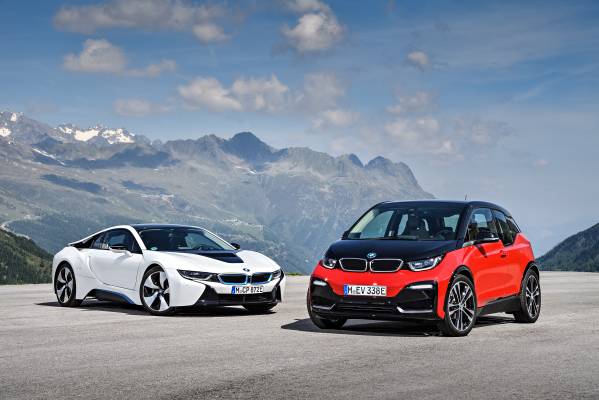 BMW i Family Shoot. (08/2017)
"Our network of retailers across the country have done an excellent job establishing new sales records in 2017 and preparing the foundation for success in 2018," concluded Mr. Blesse. "I can say with great confidence, now is the perfect time to experience BMW."
BMW.
The BMW brand achieved its best year on record with 38,562 units sold, an increase of +1.4% over 2016. The brand reported sales of 3,046 vehicles in December, an increase of +3.4% compared to December, 2016.
A key contributor to the record setting year was the all-new BMW 5 Series with year over year growth of +34%. And with the premium light truck segment growing at record levels, BMW is well positioned for consumer demand with the recently introduced BMW X3 Sports Activity Vehicle.
The new BMW X3 M40i, Phytonic Blue (10/2017).
BMW's enthusiast clientele has already begun ordering the completely re-engineered BMW M5. The revolutionary M xDrive all-wheel drive system is perfectly designed to deliver 600hp in all four distinct Canadian driving seasons.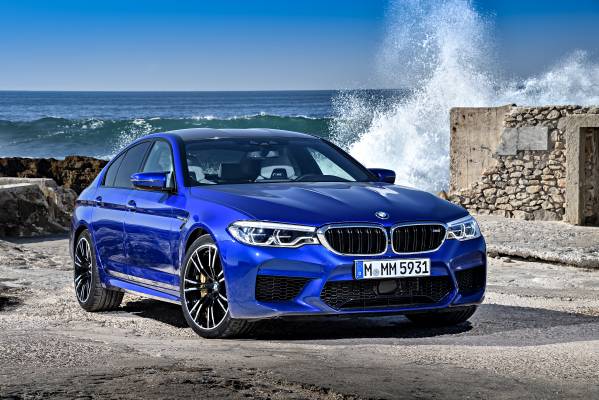 The new BMW M5 (11/2017).
MINI.
Annual sales of 7,051 units for the year represented an increase of +6.7% over 2016 and the largest volume year in the history of the brand. December results were 520 units, an increase of +48.6% compared to December, 2016. The John Cooper Works sub-brand also won over the hearts of performance-driven customers with a year over year increase in sales of +41% and a best-ever sales year.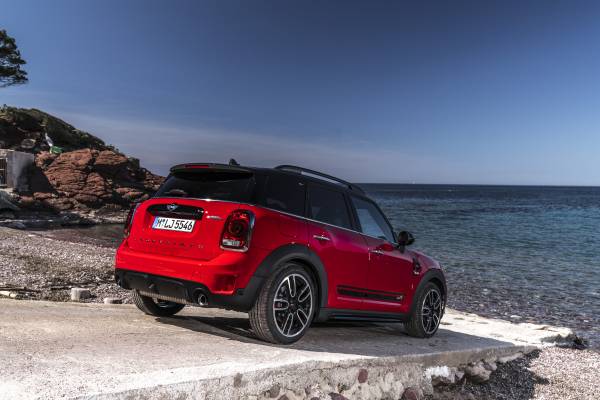 MINI John Cooper Works Countryman. (04/2017)
The MINI portfolio is now perfectly suited to the emotional and rational needs of the Canadian consumer, with the MINI Clubman and all-new MINI Countryman ALL4 all-wheel drive accounting for 35% of total sales. Combine these products with the first ever MINI Countryman plug-in electric hybrid and there has never been more choice for the MINI fan.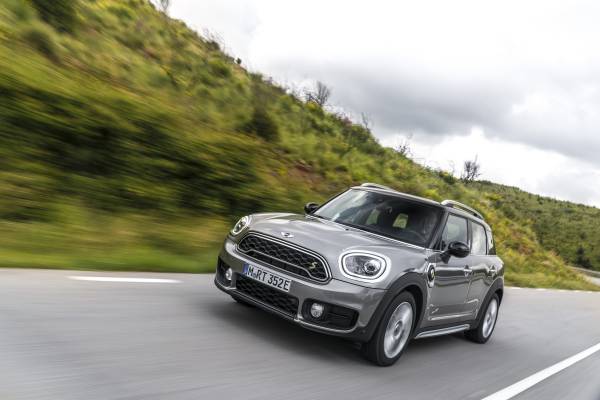 MINI Cooper S E Countryman ALL4. (05/2017)
Table 1: New Vehicle Sales BMW Group Canada, December 2017
December

2017

December

2016

%
YTD December 2017
YTD December

2016

%
BMW brand
3,046
2,945
+3.4%
38,562
38,012
+1.4%
BMW passenger cars
1,338
1,093
+22.4%
17,367
18,034
-3.7%
BMW light trucks

1,708
1,852
-7.8%
21,195
19,978
+6.1%
MINI brand
520
350
+48.6%
7,051
6,609
+6.7%
TOTAL Group
3,566
3,295
+8.2%
45,613
44,621
+2.2%
Motorrad.
With the introduction of seven new models in 2017, including the highly anticipated K 1600 B Bagger, the portfolio has now expanded to 24 unique models. This product offensive contributed to BMW Motorrad delivering 2,100 units for the year, an increase of +12.0% compared to 2016. This achievement was the best in the brand's history. December sales were 63 units, up +12.5% compared to December, 2016.
The brand's strongest-selling models in 2017 were the perennially popular R1200RT, the R1200GS, GS Adventure models and the BMW S1000RR. BMW Motorrad will continue to innovate and enter new segments in 2018 with the soon-to-be-launched C400 mid-sized scooter model range.
Additionally, the BMW S1000RR was the top performer on the track for a second straight year in 2017. Under the supervision of 11 time champion Jordan Szoke, the S1000RR has won a remarkable five Championships in the past six race seasons. Congratulations to Mr. Szoke on an outstanding season.
Table 2: Motorcycle Sales BMW group Canada, December 2017
December 2017
December 2016
%
YTD December 2017
YTD December

2016

%
BMW Motorcycles
63
56
+12.5%
2,100
1,874
+12.0%
-30-
BMW Group in Canada
BMW Group Canada, based in Richmond Hill, Ontario, is a wholly-owned subsidiary of BMW AG and is responsible for the distribution of BMW luxury performance automobiles, Sports Activity Vehicles, Motorcycles, and MINI. BMW Group Financial Services Canada is a division of BMW Group Canada and offers retail financing and leasing programs and protection products on new and pre-owned BMW and MINI automobiles, as well as retail financing for new and pre-owned BMW Motorcycles. A total network of 49 BMW automobile retail centres, 21 BMW motorcycle retailers, and 30 MINI retailers represents the BMW Group across the country.