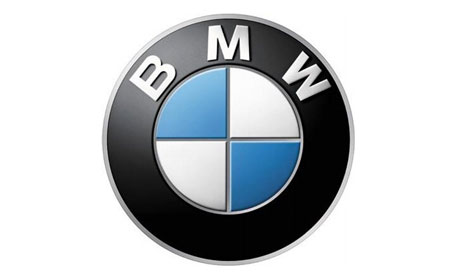 Woodcliff Lake, NJ – April 9, 2019…BMW will return to the Circuit of the Americas in Austin, TX for the MotoGP Red Bull Grand Prix of the Americas Races, April 12-14, with plenty of on- and off-track action featuring its full family of M vehicles, BMW Motorrad Motorsports apparel, and opportunities to demo a range of 2019 BMW motorcycle models.
In the Fan Zone, BMW Motorrad will showcase and sell its distinctive line of motorsports apparel.  BMW Motorrad Motorsports advisor and factory roadracer Nate Kern will also be on hand with the 2020 S 1000 RR with M Package and the HP4 Race.  Attendees visiting the demo area will have an opportunity to test ride a variety of 2019 BMW motorcycles.
This year marks the 21st season with BMW M as the "Official Car of MotoGP," and the BMW M – MotoGP partnership will be evident on and off the track.  The BMW M5 MotoGP™ Safety Car with BMW M Performance Parts will pace the race, and in the "Fan Zone," a full family of M vehicles will be on display – from the all new Z4M40i and M2 Competition all the way up to BMW's M5 Competition and all new M850i coupe.
MotoGP, considered to be the fastest, fiercest motorcycle racing in the world, features completely custom speed machines, built purely for the GP series. Unlike motorcycles in other racing series, a MotoGP bike is built from scratch and does not share a single part with those in the retail showroom.  Rivalries among MotoGP pilots run deep and battles on the track are intense.  For more information about MotoGP racing April 12-14, visit:  http://www.circuitoftheamericas.com/motogp.
BMW Group in America
BMW of North America, LLC has been present in the United States since 1975.  Rolls-Royce Motor Cars NA, LLC began distributing vehicles in 2003.  The BMW Group in the United States has grown to include marketing, sales, and financial service organizations for the BMW brand of motor vehicles, including motorcycles, the MINI brand, and Rolls-Royce Motor Cars; Designworks, a strategic design consultancy based in California; technology offices in Silicon Valley and Chicago, and various other operations throughout the country.  BMW Manufacturing Co., LLC in South Carolina is the BMW Group global center of competence for BMW X models and manufactures the X3, X4, X5, X6 and X7 Sports Activity Vehicles. The BMW Group sales organization is represented in the U.S. through networks of 347 BMW passenger car and BMW Sports Activity Vehicle centers, 148 BMW motorcycle retailers, 125 MINI passenger car dealers, and 37 Rolls-Royce Motor Car dealers.  BMW (US) Holding Corp., the BMW Group's sales headquarters for North America, is located in Woodcliff Lake, New Jersey.