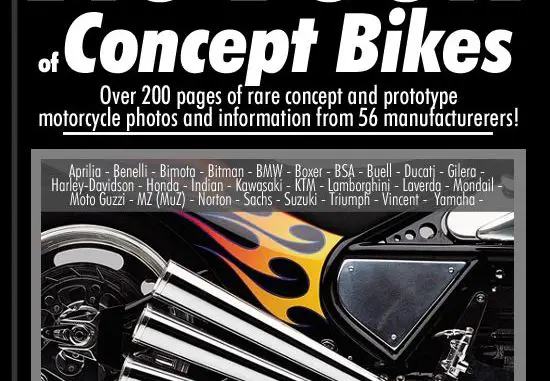 Total Motorcycle, your rare Motorcycle Photo destination.
The largest collection of concept, prototype, spy shots and rare motorcycle model photos and information on the internet. So sit back, relax and enjoy it all.
Click here to Enter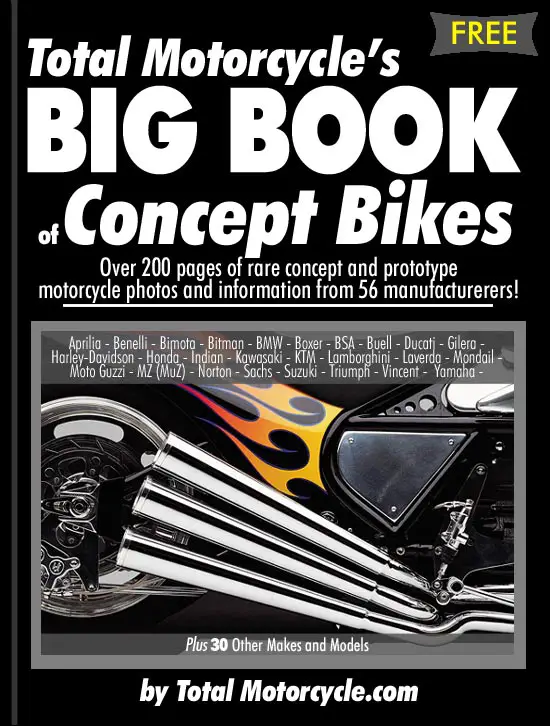 Click here to Enter

Thanks for making Total Motorcycle your virtual motorcycle destination!
Special thanks to: Aprilia, Benelli, Bimota, Bitman, BMW, Boxer, BSA, Buell, Ducati, Gilera, Harley-Davidson, Honda, Indian, Kawasaki, KTM, Lamborghini, Laverda, Mondail, MotoGuzzi, MZ (MuZ), Norton, Sachs, Suzuki, Triumph, Vincent, Yamaha, Over Racing, MotoCreations, Centaurus, Fischer, Terra Modena, Geneva, Piaggio, Atomo, Blue Rage, Autostudio, Renault, Excelsior-Henderson, Voxan, VeeTwo, Urga, PGO Studio, MBK, SCL, Foale, Plymouth, Fueling, Midual, Hunwick Hallam, Duss, Drysdale, Bultaco, Bridgestone, Boss Hoss, EMBRIO, Dodge and Greg Tada.