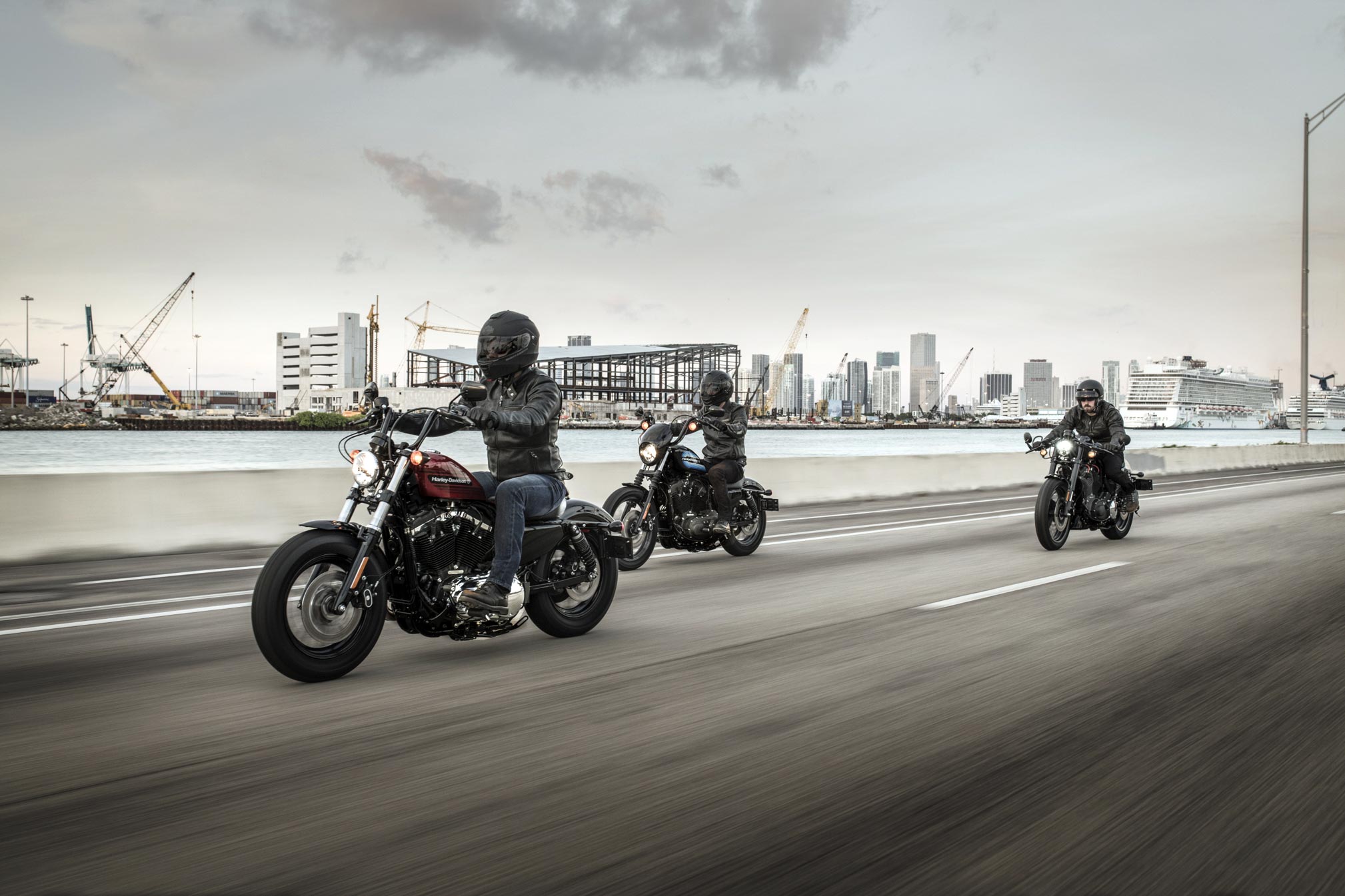 THIS SUMMER YOUR RIDING EXPERIENCE AND INVESTMENT IN HARLEY-DAVIDSON® IS BEING PROTECTED
The Harley-Davidson® Freedom Promise: Buy a New or Used Street® or Sportster® and When You Trade-it in Within a Year of Riding, the Company Will Honor Your Purchase Price
MILWAUKEE (June 20, 2018) – This summer it's never been easier to own an original Harley-Davidson® Freedom Machine. Take advantage of the Freedom Promise at a participating dealership near you (not available in all states, please contact your dealer):
Buy it: Buy a new or used Street® or Sportster® in stock model year 2012 or newer motorcycle and claim it before August 31, 2018.
Ride it: Enjoy the open road on your new motorcycle for up to one year.
Trade it: Trade in within one year and get your original purchase price back in trade value toward a new 2017, 2018 or 2019 bike of greater value and not the same model.
The Freedom Promise is part of the Harley-Davidson Motor Company's mission to grow the lifestyle of motorcycle riding and create two million new riders by 2027. With 10 Street and Sportster models all under a starting price of $12K, and our Freedom Promise offer, it's easier than ever to get into the world of Harley-Davidson.
STEP 1: SELECT A BIKE
Pick any new or used model year 2012 or newer Street® or Sportster® motorcycle of your liking.
STEP 2: VISIT
Find a participating dealership near you and claim your bike between February 21, 2018 and August 31, 2018.
STEP 3: RIDE FOR A YEAR
Get in the saddle for a year-long adventure.
STEP 4: RETURN TO DEALER FOR AN OPTIONAL TRADE-IN
If you think a different bike better suits your style, go back to the same dealer within one year and get your purchase price back in trade value towards a new 2017, 2018 or 2019 motorcycle.
So far this summer, thousands of people have taken advantage of the offer and are out riding their Harley-Davidson motorcycles. See what a few of them have to say about it.
"It's my third bike but my first #Harley and I'm LOVING it. I love how the #FreedomPromise gives me the option to change bikes within a year if I want to upgrade." – Tiffany Y.
"#FreedomPromise really helped me choose my Roadster. Overall it was an amazing experience. Thank you guys for making such an amazing machine." – Yogesh G.
"I'm learning, commuting and putting all the miles on the Sportster and then I can upgrade to what I want in a year when I'm more comfortable riding thanks to the #FreedomPromise." – Savana P.
To get a look at all the Harley-Davidson Street and Sportster models that qualify for the Freedom Promise and full terms & conditions, visit Harley-Davidson/freedompromise.
About Harley-Davidson Motor Company
Since 1903, Harley-Davidson Motor Company has fulfilled dreams of personal freedom with cruiser, touring and custom motorcycles, riding experiences and events, and a complete line of Harley-Davidson® motorcycle parts, accessories, general merchandise, riding gear and apparel. For more information, visit www.h-d.com.