The Honda Endurance Racing squad dug deep throughout today's 8 Hours of Oschersleben, but the whole team's resolve, grit and determination was really tested when, just 21 minutes from the chequered flag, Gregory Leblanc suffered a huge crash whilst pushing for fourth.

With just seconds separating the #111 Honda CBR1000RR Fireblade SP2 from fourth position in the final half an hour, Gregory, who had already completed a mammoth 131 laps, was pushing hard. In the first two laps of his final stint he closed the gap by two seconds until his crash at the very fast Bauer right hander.

Emerging fortunately unhurt, he managed to limp the machine back to the pits and the team set to work at a furious pace. They changed the front end, tank, radiator, fairings and a whole lot more in just 12 minutes, enabling Erwan to retake control for the final nine minutes, ensuring Honda Endurance Racing succeeded in finishing this gruelling test of man and machine which indeed proved very testing.

Honda Endurance Racing will be back in action again at the final round of the FIM Endurance World Championship season in Suzuka, Japan, on 27-29 July.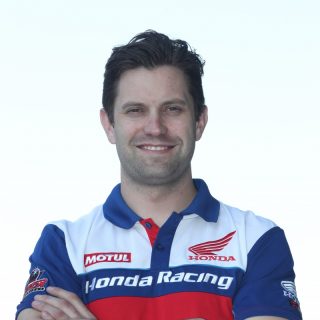 Jonny Twelvetrees
Team Manager
That was really a remarkable achievement from the team to dig deep, at the end of an already challenging 8 hour endurance race, to absolutely work their magic to repair the bike in incredible time and ensure we could take the chequered flag. It's this never-give-up attitude which defines endurance racing and the team, and I'm so proud of the whole team in the determination and professionalism they demonstrated today. Even though of course the result isn't what we wanted, and what we were capable of on the Fireblace, we can hold our heads high that we didn't give up and kept pushing to the maximum right until the end – you can see that too with the focus Greg had on attacking for fourth position. Sebastien struggled with his knee today so Greg and Erwan stepped in and delivered 131 and 132 laps respectively which in itself is also a huge achievement, so we leave Oschersleben not satisfied results-wise but absolutely proud of our team spirit.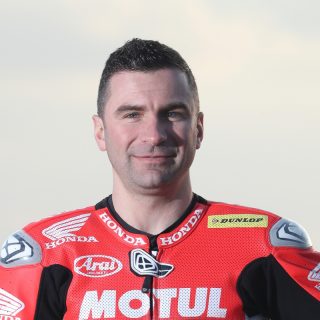 Erwan Nigon 111
I can't find the words for today – it's been tough but sometimes racing happens like this. We had good pace and fourth was possible because we all pushed hard to climb from seventh at the start and never gave up. At the end of course the crash with Greg was a big shame but I'm glad he's ok, and the team did a fantastic job to allow us to finish the race. It wasn't in the position we wanted, but after the crash it was an achievement to give us something to take the chequered flag on.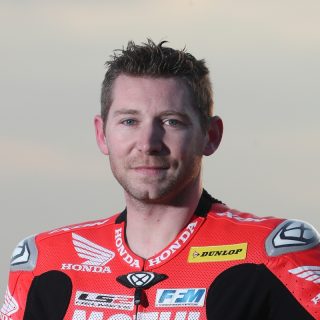 Gregory LeBlanc 111
I'm just so sorry for the whole team for the crash at the end – I came out in my last session and in my first two laps I made up two seconds and was fastest on track, and I could see that fourth was possible. Before I went out we had the target of fourth so that's what I wanted, but then going into Bauer I just touched the brake and lost the front. It wasn't easy today with the extra laps but we were still fast and could see that we had front-runner pace. Normally we should have finished 4th or 5th which would have been ok given the circumstances, but of course not if you look at the results sheets so it's disappointing.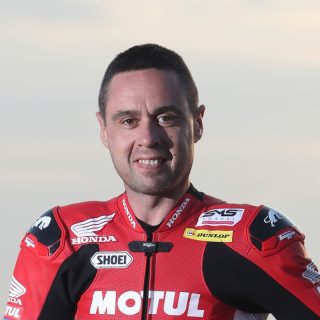 Sébastien Gimbert 111
For me it's been a very hard and frustrating weekend – I've never been in this situation before where I can't equal my teammates in their laps and laptimes because of my knee, but the pain after my first session was just too much. I either risked crashing or making the injury worse which I didn't want to do before Suzuka. I'm glad Greg is ok after his crash – I understand his position as we had the chance for fourth so he absolutely had to push, and I know it's not been so easy on he and Erwan today with having to do more laps each, but it's in these situations where team spirit really shows and I'm thankful to them and the team.
8 Hours of Oschersleben
Motorsport Arena Oschersleben, Germany
FIM EWC 2018, Round 4
RACE
COMBINED QUALIFYING
NIGHT PRACTICE
QUALIFYING 1
Saturday 9 Jun 2018, 19:51 UTC
| # | Team | Constructor Constr. | Time/Gap |
| --- | --- | --- | --- |
| 1 | F.C.C. TSR Honda France | Honda | 8:00:49.802 |
| 2 | TEAM SRC KAWASAKI | Kawasaki | 48.355 |
| 3 | GMT94 Yamaha | Yamaha | 1:53.067 |
| 4 | NRT48 | BMW | 1 lap |
| 5 | Maco Racing Team | Yamaha | 5 laps |
| 6 | Moto Ain | Yamaha | 6 laps |
| 7 | Junior Team LMS Suzuki | Suzuki | 7 laps |
| 8 | TATI TEAM BEAUJOLAIS RACING | Kawasaki | 7 laps |
| 9 | NO LIMITS MOTOR TEAM | | 7 laps |
| 10 | Suzuki Endurance Racing Team | Suzuki | 8 laps |
| 11 | Yamaha Viltais Experience | Yamaha | 8 laps |
| 12 | Motobox Kremer Racing | Yamaha | 9 laps |
| 13 | Honda Endurance Racing | Honda | 9 laps |
| 14 | Mercury Racing | BMW | 11 laps |
| 15 | Aviobike | Yamaha | 11 laps |
| 16 | MOTOTECH EWC TEAM | Yamaha | 13 laps |
| 17 | Team LRP Poland | BMW | 16 laps |
| 18 | Exteria Eko Racing Team | BMW | 20 laps |
| 19 | RAC 41 CBO | Honda | 21 laps |
| 20 | Bolliger Team Switzerland | Kawasaki | 23 laps |