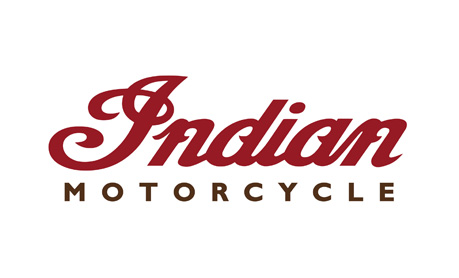 RAPID CITY, SD. (AUGUST 8, 2019) – Indian Motorcycle Racing, presented by Progressive Motorcycle Insurance, and its championship-winning FTR750 continued its dominance over the field by sweeping the podium for the fifth time this season. Wrecking Crew Rider and current points leader Briar Bauman once again found himself at the forefront, earning his third win of the 2019 season. Indian Motorcycle Privateer Jeffrey Carver Jr. and fellow Wrecking Crew Rider Bronson Bauman placed second and third, while Privateers Brandon Robinson and PJ Jacobsen finished fourth and fifth, respectively, to complete the FTR750 top-five sweep.
Following a tough outing last Sunday night at the Buffalo Chip TT, Briar was able to bounce back and secure the win at the Black Hills Half-Mile. However, the win was no easy feat for the resilient points leader, as a red flag restart halted the action near the half-way point of the Main. Down the stretch, Bauman was forced to hold off Carver who, despite a valiant effort, fell short of the victory.
"Briar demonstrated immense grit and showcased his championship-mentality as he continues to march closer to his first Grand National Twins Championship," said Gary Gray, Vice President – Racing, Technology & Service for Indian Motorcycle.  "Briar's ability to stay focused on the task at hand, and move on from the past is what keeps him locked in to his ultimate goal. He knows he cannot let up, as both Jared Mees and his brother Bronson are sitting in second and third on the leaderboard."
Bronson Bauman continued his impressive run as of late, securing his fifth consecutive top-five finish and his second podium of the year. Bronson's 148 points has him third on the leaderboard, while defending AFT Twins Champion Jared Mees is in second with 166 points.
The season continues this weekend on August 10 for the Sacramento Mile.
Indian Motorcycle Racing's sponsors Progressive Motorcycle Insurance, S&S Cycle, Indian Motorcycle Oil, Parts Unlimited, Drag Specialties, Alpinestars, Bell Helmets and J&P Cycles.
ABOUT INDIAN MOTORCYCLE®
Indian Motorcycle is America's First Motorcycle Company®. Founded in 1901, Indian Motorcycle has won the hearts of motorcyclists around the world and earned distinction as one of America's most legendary and iconic brands through unrivaled racing dominance, engineering prowess and countless innovations and industry firsts. Today that heritage and passion is reignited under new brand stewardship. To learn more, please visit www.indianmotorcycle.com.