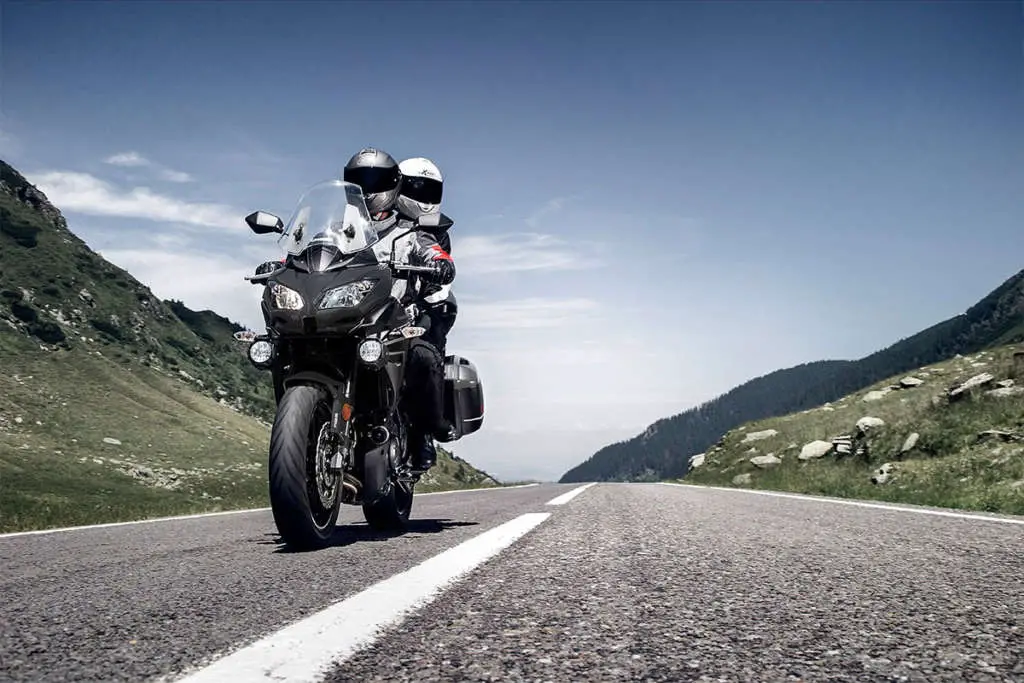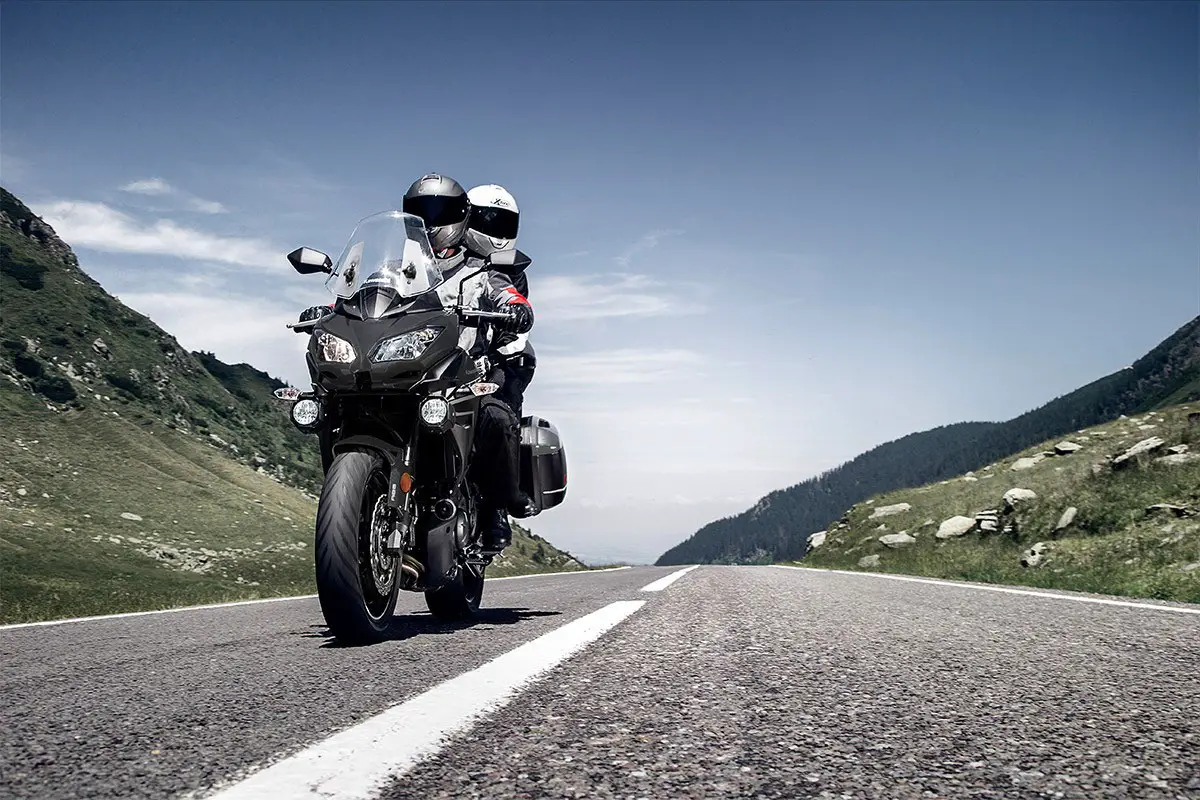 KAWASAKI GOOD TIMES™ DEMO TOUR …LET'S RIDE!
The Kawasaki Good Times™ Demo Tour is back on the road in 2020, bringing our exciting lineup of motorcycles to a dealership near you. Experience your favorite Kawasaki motorcycles firsthand and join in on the Good Times™ with entertainment, giveaways and more.
Check your schedule, mark your calendar, and "Let the good times roll®" with the Kawasaki Good Times™ Demo Tour.
NOTE: Valid driver's license with motorcycle endorsement and proper riding gear is required. Must wear closed toe shoes (not provided) and proper riding gear: helmet, jacket, gloves, (available on-site) and long pants (not provided). Must pass Breathalyzer and sign waiver.
Kawi Kash: Register for the demo on-site or drop by the Kawasaki display and receive a Kawi Kash* certificate worth up to $500 off your next Kawasaki vehicle purchase.
Demo times: 10:00 AM – 4:00 PM
Demo Kawasaki motorcycles (subject to change without prior notice):
Ninja 400
Ninja 650
Ninja 1000SX
Ninja ZX-6R ABS KRT EDITION
Versys 650
Versys 1000 SE LT +
Vulcan S
W800
Z400
Z650
Z900
Z900RS
KLX230
*Kawi Kash is good towards select new and not previously registered Kawasaki vehicles model years 2020 and earlier. Kawi Kash expires 90 days from date of receipt and is not redeemable for cash.
– Demo rides available
– Demo Event
DATE
EVENT
CATEGORY
EVENT TYPE
LOCATION
Jan 31, 2020  –  Feb 1, 2020
GOOD TIMES DEMO TOUR – MONTGOMERY, AL

MOTORCYCLES

TEST RIDE
ADAMS MOTORSPORTS

PRODUCT DEMO

DEMO EVENT
Jan 31, 2020  –  Feb 1, 2020
GOOD TIMES DEMO TOUR – TUCSON, AZ

MOTORCYCLES

TEST RIDE
ARIZONA KAWASAKI TUCSON

PRODUCT DEMO

DEMO EVENT
FEBRUARY
Feb 7, 2020  –  Feb 8, 2020
GOOD TIMES DEMO TOUR – SAN ANTONIO, TX

MOTORCYCLES

TEST RIDE
ALAMO CYCLE-PLEX KAWASAKI

PRODUCT DEMO

DEMO EVENT
Feb 7, 2020  –  Feb 8, 2020
GOOD TIMES DEMO TOUR – ORLANDO, FL

MOTORCYCLES

TEST RIDE
CYCLE SPORTS CENTER

PRODUCT DEMO

DEMO EVENT
2/12/2020
GOOD TIMES DEMO TOUR – EUSTIS, FL

MOTORCYCLES

TEST RIDE
SEMINOLE POWERSPORTS

PRODUCT DEMO

DEMO EVENT
Feb 14, 2020  –  Feb 15, 2020
GOOD TIMES DEMO TOUR – SANFORD, FL

MOTORCYCLES

TEST RIDE
SEMINOLE POWERSPORTS

PRODUCT DEMO

DEMO EVENT
Feb 14, 2020  –  Feb 15, 2020
GOOD TIMES DEMO TOUR – NEW BRAUNFELS, TX

MOTORCYCLES

TEST RIDE
WOODS CYCLE COUNTRY KAWASAKI

PRODUCT DEMO

DEMO EVENT
Feb 21, 2020  –  Feb 23, 2020
GOOD TIMES DEMO TOUR – KISSIMMEE, FL

MOTORCYCLES

TEST RIDE
KISSIMMEE MOTORSPORTS

PRODUCT DEMO

DEMO EVENT
Feb 28, 2020  –  Feb 29, 2020
GOOD TIMES DEMO TOUR – LAKELAND, FL

MOTORCYCLES

TEST RIDE
KAWASAKI FUN BIKE CENTER

PRODUCT DEMO

DEMO EVENT
MARCH
Mar 27, 2020  –  Mar 28, 2020
GOOD TIMES DEMO TOUR – FT WORTH, TX

MOTORCYCLES

TEST RIDE
FREEDOM POWERSPORTS FORT WORTH

PRODUCT DEMO

DEMO EVENT
APRIL
Apr 17, 2020  –  Apr 18, 2020
GOOD TIMES DEMO TOUR – GRAPEVINE, TX

MOTORCYCLES

TEST RIDE
GRAPEVINE POWERSPORTS KAWASAKI

PRODUCT DEMO

DEMO EVENT