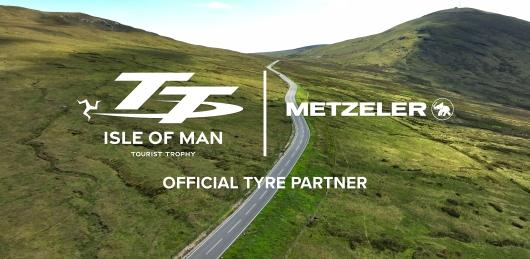 April 13, 2023 – The Metzeler tyre brand has been selected by the Department for Enterprise of the Isle of Man as Official Tyre with a sponsorship contract for the TT Races for the five-year period 2023-2027.
 
Paul Phillips, Head of Motorsport – Isle of Man Department for Enterprise
"Metzeler are a welcome addition to the line-up of official sponsoring brands for this year's Isle of Man TT Races. Our commercial objective is to work collaboratively with our Official partners to add value to the TT experience for everyone involved in the event. Metzeler is already integrally associated with the TT and is the tyre of choice for many teams competing in the event, with a proven performance track record. We are sure that this will be a successful partnership that will grow in strength over the years to come." 
 
Francesco Pietrangeli, Motorcycle Marketing Director Metzeler brand
"The Isle of Man TT is one of the oldest and best known motorcycle races in the world and has a unique and timeless appeal. Metzeler tyres have been involved in Road Racing for some time and over the years have contributed to the successes of many riders by supporting them and making our RACETEC RR tyres available to them. We are very delighted with the agreement which represents the natural evolution of our commitment to Road Racing and it is also the best way to celebrate the 160th anniversary of the birth of our brand".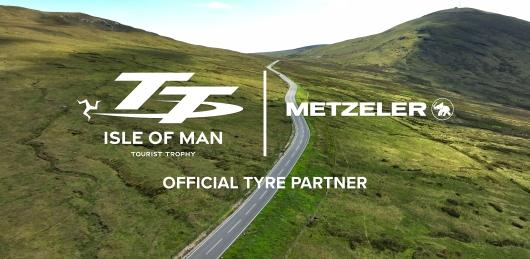 The Tourist Trophy has been run since 1907 on the road circuit of the Snaefell Mountain Course, a 60.720 km track on the Isle of Man. Over the years it has become an iconic competition characterised by charm, tradition, glory, passion and adrenaline, values also shared by those choosing Metzeler tyres, a brand that boasts a history of over a century and a half full of motorsport successes and technology.
The Metzeler RACETEC RR tyres already used by the riders have been developed thanks to Metzeler's experience in Road Racing competitions which, as is known, do not take place on circuits but on roads which are open to the public throughout the year and where all the situations that any motorcyclist may have to face on a daily basis can be found. And it is precisely for this reason that road racing has always been the testing and development ground for Metzeler tyres. Thanks to its participation in Road Racing activities and to the acquired know-how, Metzeler tyre range has enriched by giving life to successful tyres, not least the sporty SPORTEC M9 RR.