Back to the Model History Timeline Review Page
---

1988 to 2000 Gold Wing GL1500's model timeline
Page 6 of 7
<< Page Back – Page Forward >>
1984 to 1987 Gold Wing GL1200 model timeline
1988 – GL1500 GOLD WING

In 1984 a new design team began planning the next Wing. The new machine had to be superior in every aspect: extremely quiet and silky smooth, yet extremely powerful with superior handling. The GL1500 got there-the hard way. Thousands of hours were spent in testing 15 different machines in 60 prototype stages-the most comprehensive model development project in Honda's history. These efforts culminated in a six-cylinder luxury motorcycle of such surpassing excellence it would establish a touring benchmark that would dominate motorcycling for more than a decade.
1993 – 1993 Honda GL1500 Gold Wing
The next-generation GL begins to take shape under the guidance of Masanori Aoki, a sportbike enthusiast who has already headed up development of high-performance bikes including the CBR250RR, CBR400RR and the CBR®600F3. "We set out to keep 80 percent of the Gold Wing's touring capability," Aoki said. But he also added, "My job is to add more fun factor, to build a Gold Wing with the kind of acceleration and handling people normally associate with sporting machines." After considering flat-four, flat-six and flat-eight engine configurations and displacements up to 2000cc, customer response overwhelmingly points to a flat-six of about 1800cc displacement. In 1998, a full-scale model is created.
1996 – 1996 Honda GL1500 Gold Wing

The one-millionth Honda motorcycle made in America rolls off the Marysville assembly line. Appropriately enough, the millionth model is a Gold Wing; this commemoration is altogether fitting, since the success of the Gold Wing and that of Honda in America are inextricably intertwined.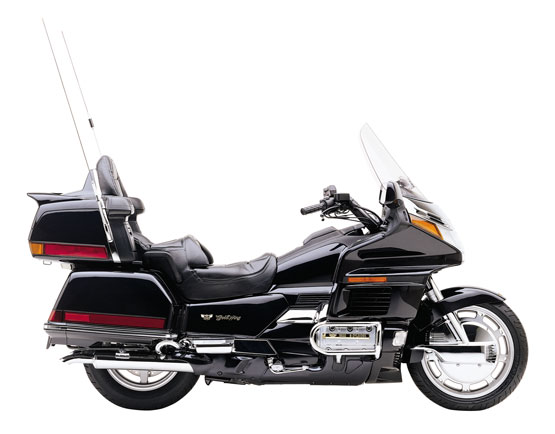 1995 Honda GL1500 Gold Wing SE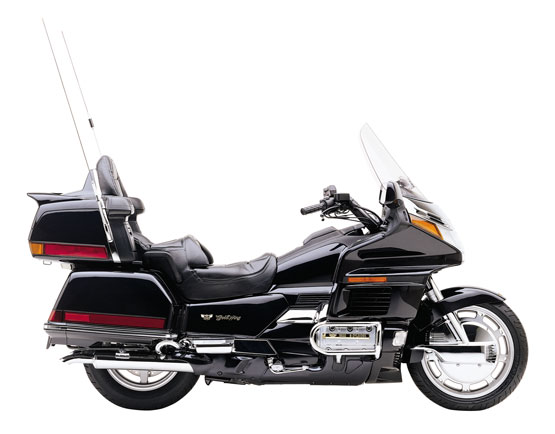 1997 Honda GL1500 Gold Wing SE

1999 Honda GL1500 Gold Wing SE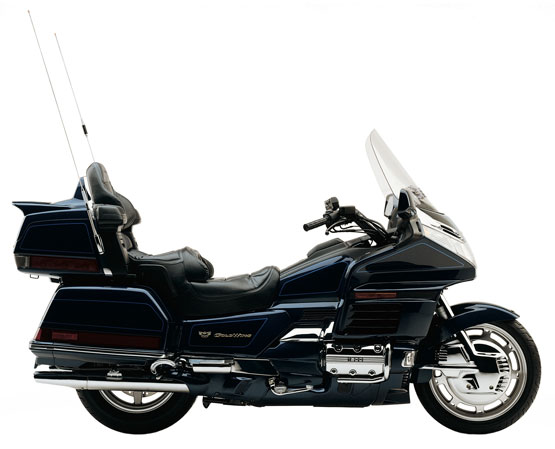 2000 Honda GL1500 Gold Wing SE
2000 – 2000 Honda GL1500 Gold Wing SE

In January 2000, the Marysville Motorcycle Plant is thoroughly redesigned to build the new Gold Wing. As part of this process, the engine production line is transferred from Anna to Marysville to facilitate the new Gold Wing production. The Gold Wing's new era officially begins when the first complete GL1800 rolls off the Marysville assembly line on October 10, 2000.

---
---