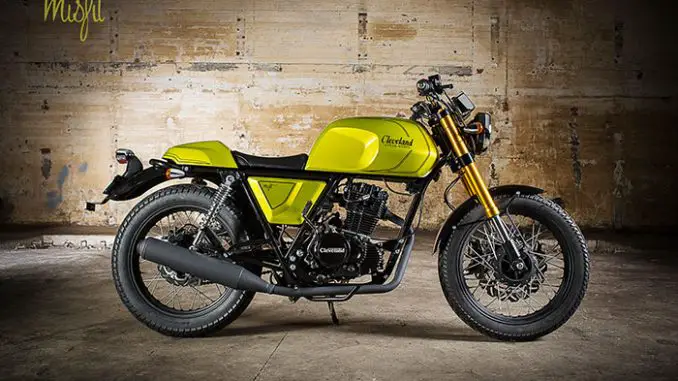 2016 Cleveland CycleWerks Misfit Gen II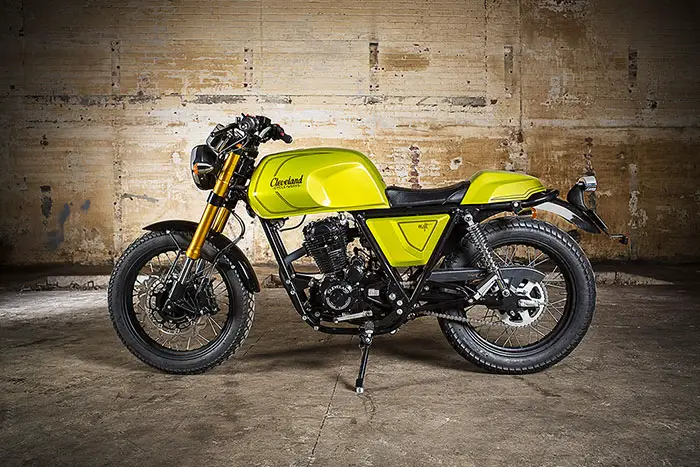 2016 Cleveland CycleWerks Misfit Gen II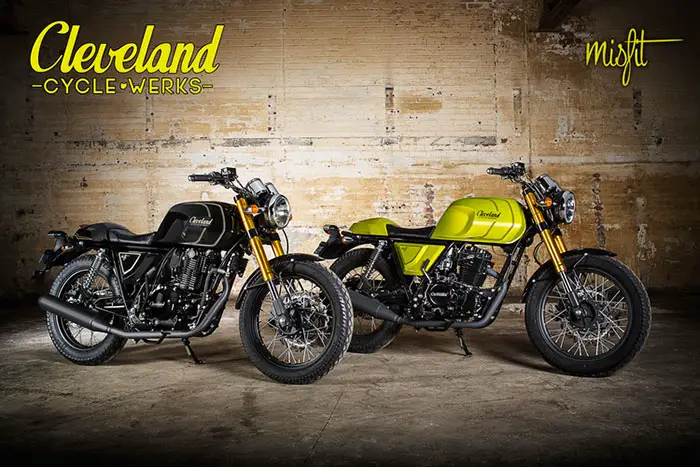 2016 Cleveland CycleWerks Misfit Gen II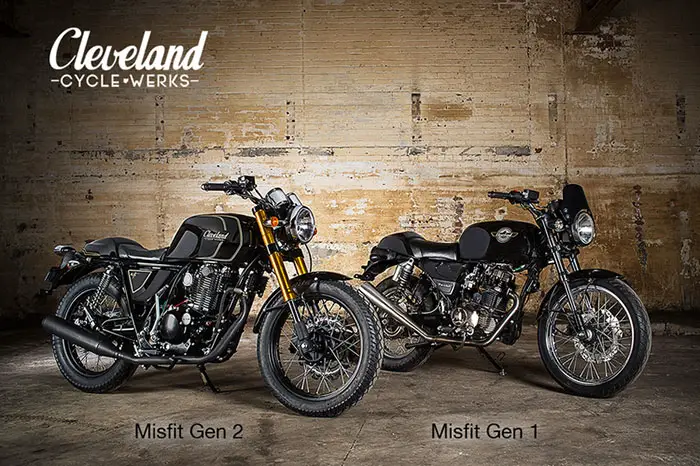 2016 Cleveland CycleWerks Misfit Gen II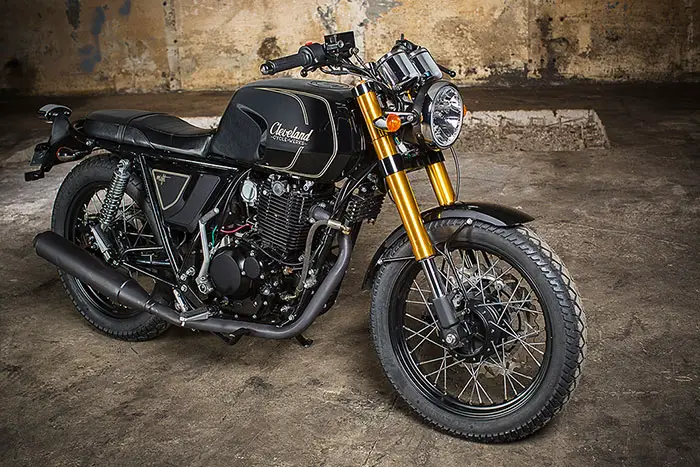 2016 Cleveland CycleWerks Misfit Gen II
2016 Cleveland CycleWerks Misfit Gen II Review

2016 Cleveland CycleWerks Misfit Gen II on www.Totalmotorcycle.com
A great sporty commuter…
Cleveland CycleWerks produced the 1st generation Misfit from 2010 to 2015, and was a bigger success than we could have ever imagined. It was the second model that Cleveland CycleWerks produced, with The Heist being the first. The original Misfit has already proved itself as great sporty commuter, while the 2nd generation Misfit is an all-new creation built from the ground up – and a significant step forward in both design and engineering for Cleveland CycleWerks.
The Gen II Misfit launched mid-year 2015 as a 2016 model year vehicle.
WE ARE CLEVELAND!
2016 Cleveland CycleWerks Misfit Gen II www.Totalmotorcycle.com Key Features
DESIGN: With respect to the design of our original model, there are also several areas of departure. The chassis is physically larger with added stability at higher speeds. We have retained our low seat height, but enlarged the cockpit area for larger rider's comfort. The chassis also has a more forward wedge for a sportier ride. The gas tank is more chiseled with crisp styled lines. The knee indents on the gas tank are deeper and functional for knee down, deep cornering. The Café seat cover can be removed to reveal a flat passenger seat below.
2016 Cleveland CycleWerks Misfit Gen II www.Totalmotorcycle.com Features and Benefits
CHASSIS: The full perimeter frame improves chassis dynamics for a much more stable and confident ride. With larger thin wall tubing, chassis flex has been tuned and minimized.
Our lead engineer designed the chassis with both street and track performance in mind. The rake and angle of the forks are sporty, with easy turning in both low and high speeds. The trail is also setup for more stability at high speeds. The Gen II Misfit will be the first model that we take club racing. We will prove the chassis on the track – talk is cheap.
BRAKING: The front and rear brake calipers and rotors have been brought up to Japanese specifications. Our front rotor is a full-floating wave rotor while the rear rotor is also a fixed-wave unit. The front caliper consists of a four-piston unit with radial mount. This attention to detail gives the rider better performance with less fade, all being of higher quality.
FRONT SUSPENSION: Our forks also represent a big step forward in form and function with a proprietary valve and simplified shim stack design. Holding our large piston-style forks are CNC triple trees for added style and rigidity. The forks also come with adjustable lock-to-lock stops to tune the steering lock on the track.
DRIVELINE: We've upgraded the drive system to a KMC 520H chain with a full cush-drive setup. The sprocket carrier is riding on its own sealed bearings, with a 6-stud drive disc design.
FEATURES: Seat height remains low at 30″ with our stock low profile style seat. As an aftermarket option, our comfort seat for touring adds 1" of extra foam under the ride.
INSTRUMENTS: The left gauge houses our beautifully designed speedometer with stepper motor driven needle. The left gauge also houses a digital odometer that has several additional functions, which includes a trip meter. The right gauge houses a beautifully designed tachometer with stepper motor driven needle.
CONTROLS: Our hand controls have also been upgraded with tighter tolerances, better materials and softer grips.
MOTOR: We will continue to use our OHV 250cc counter-balanced motor, as it is a tried and true workhorse, propelling the Misfit to a confident 70+ MPH, consuming an economical 80MPG (estimated). Select markets will be receiving our updated (OHC) OverHead Cam motor. For details per country, please check with your local Cleveland CycleWerks distributor and / or dealer.
This model best represents where Cleveland's new products are headed, as several years of R&D have gone into the Gen II Misfit. We have invested in highly trained people, bringing in additional research & development staff. We have also modernized our quality control staff and process with international ISO quality certification, and have expanded our footprint to include small volume manufacturing in Europe as well as South East Asia.
---
2016 Cleveland CycleWerks Misfit Gen II – www.Totalmotorcycle.com USA Specifications/Technical Details
US MSRP Price: $ See a Dealer for Pricing in USD
Canada MSRP Price: $ See a Dealer for Pricing in CDN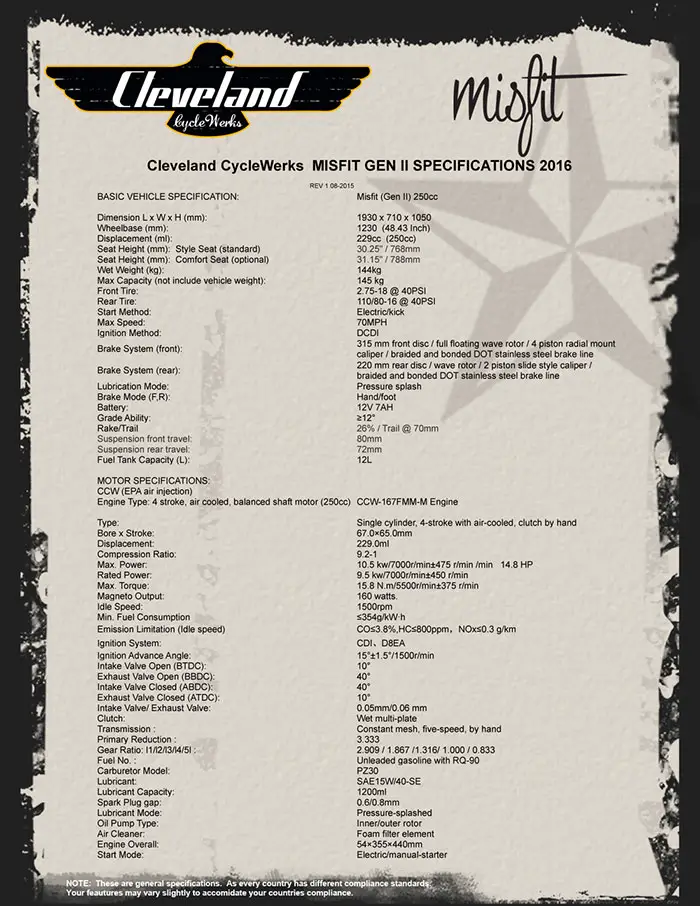 2016 Cleveland CycleWerks Misfit Gen II Specifications – CLICK TO ENLARGE


Manufacturer Specifications and appearance are subject to change without prior notice on Total Motorcycle (TMW).