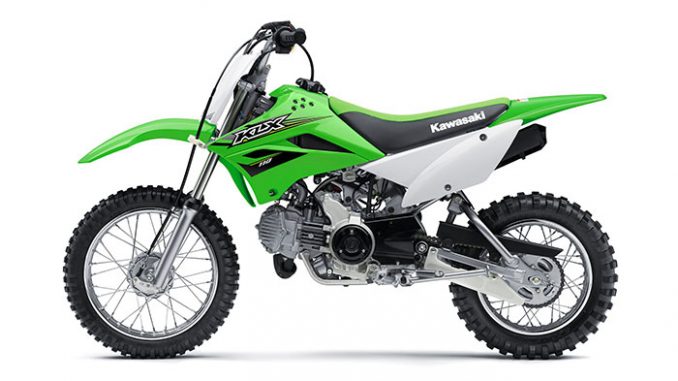 2017 Kawasaki KLX110 Review

2017 Kawasaki KLX110 on www.Totalmotorcycle.com
Low 26.8-inch seat height…Small Bike – Big Fun!
The biggest challenge in enjoying the KLX110 or KLX110L's amazing off-road capabilities is figuring out who's going to ride it first – because its compact dimensions, simple-to-use features, and choice of 2 models were designed for a wide range of beginning riders aged 13 and up.
Small bike equals big fun in the KLX110. This is where the adventure starts.