You are here: Home — Tire/Tyre Guide — Michelin — Michelin Pilot Road
Michelin Pilot Road
Back to Total Motorcycle Michelin Tire/Tyre Guide
Click photos to enlarge.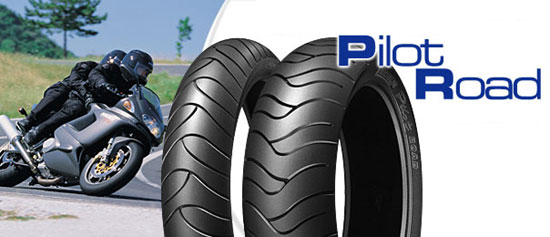 Michelin Pilot Road
– Michelin Pilot Road
FEATURES
Any road, any weather

Remarkable wet grip
Reassuring performance that instills confidence even in the rain
Unsurpassed high-speed stability
Heat, rain, cold – in virtually any conditions, the Michelin Pilot Road and its 100% silica-charged tread compound won't let weather get in the way of your ride. The front tyre's rounded profile offers progressive steering response, and the advanced casing design tackles rough roads easily. The Michelin Pilot Road strikes the ideal balance between tread life and performance, while affording an exceptional value.



TECHNICAL

– Rubber mix reinforced with 100% silica.

– Semi-elliptical front tyre profile.

– Specialized rear carcass construction designed for stability.

– Variable depth of the tread grooves promotes uniform wear pattern.



Usage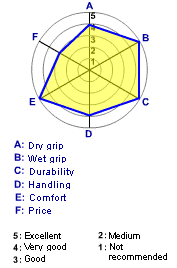 Track use : 1/5
Highway : 5/5
Sport riding : 5/5
Commuting : 4/5
Sizes

FRONT
110/70 ZR 17
120/60 ZR 17
120/70 ZR 17
110/80 ZR 18
120/70 ZR 18

REAR
150/70 ZR 17
160/60 ZR 17
170/60 ZR 17
180/55 ZR 17
190/50 ZR 17
160/60 ZR 18