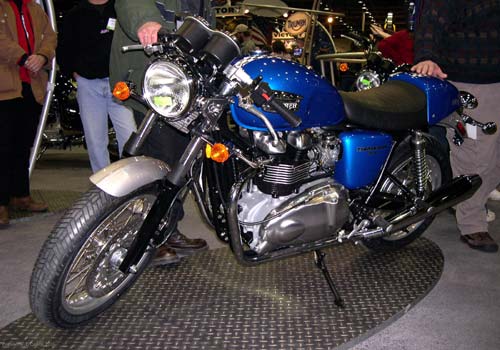 -= Page 6 =-
Detroit Motorcycle Show 2005 Review Pages
I spent some time wandering through the Triumphs, and I have to say I was quite taken by this little blue 900.

Thruxton 900 that I love
The Triumphs all look like artwork – either modern or classic depending on the bike. A few shots are included of a beautifully painted Rocket. I saw a Triumph Tiger and thought, Wow, that is my bike. Bags and all! When I sat on it I found that my inseam was not quite what Triumph had in mind with this bike, as I was on my tiptoes. No shot of that bike, but there are a couple other Triumphs for you to look at here.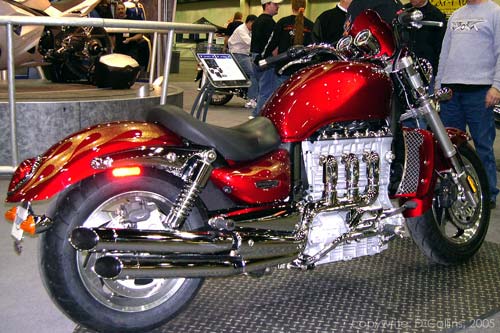 Triumph Rocket III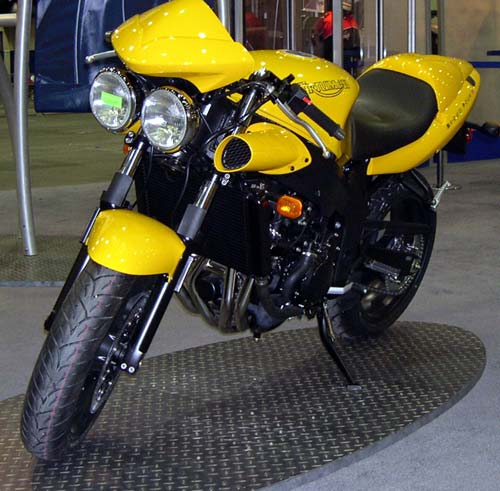 Triumph Speed Four in all its yellow glory
---
Contact us: e-mail | Total Motorcycle – Motorcycle Buyers Guides, Beginners Guides, Motorcycle Photos, 2005 motorcycles.
Unbiased, helpful, personal, friendly and useful motorcycle resource