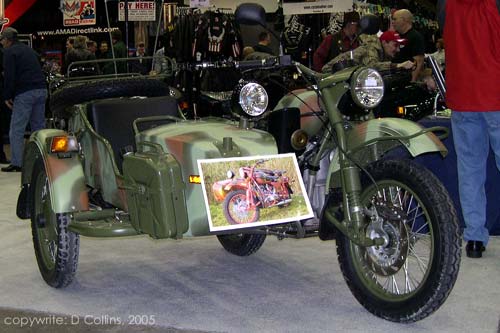 -= Page 9 =-
Detroit Motorcycle Show 2005 Review Pages
What bike show would be complete without a stop to see the Urals? They had both models. One of them becomes two-wheeled drive with the sidecar attached. The two rear wheels will push you through the snow! Also these bikes have reverse gearing.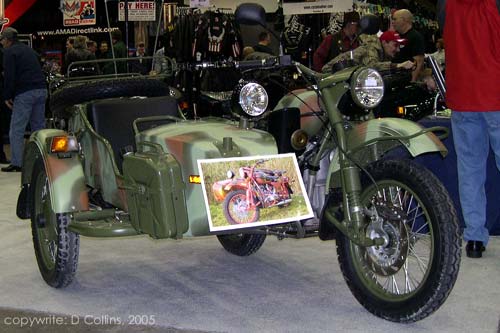 Classic no doubt, and clearly not for those in love with speed
I wrapped things up by visiting a display which housed a mix of MZs, a few KTMs, some Moto-Guzzi's, and several different scooter makes. I took a few shots over here.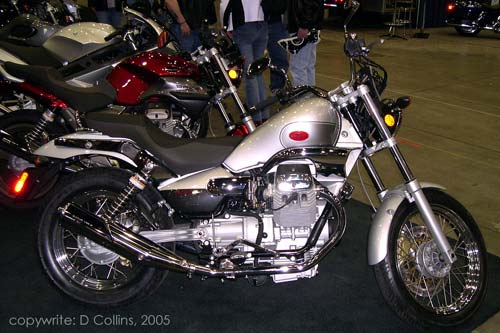 Here's a Moto-Guzzi – a Nevada I think it is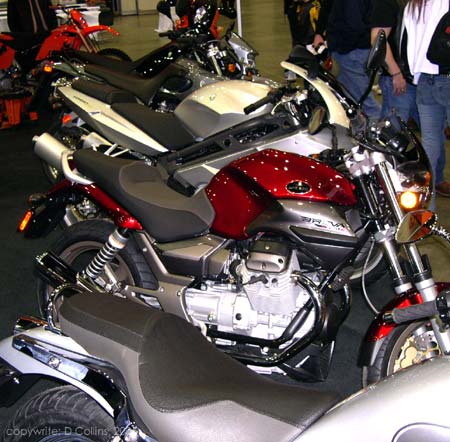 Another nice Moto-Guzzi – The Moto-Guzzi Breva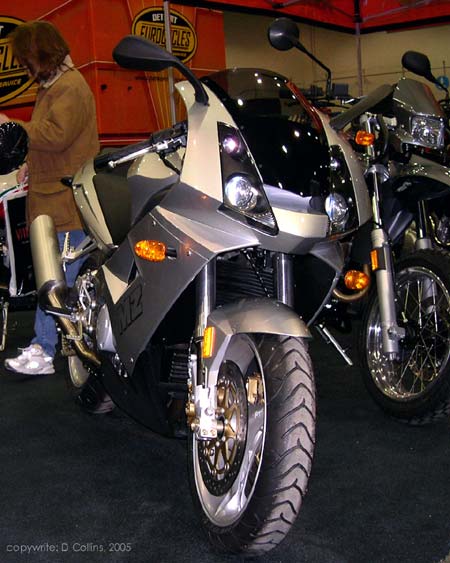 Is there any other bike that could be mistaken for an MZ?

Dual sport the Aprilia way!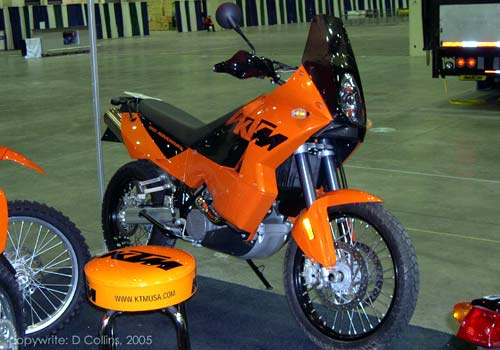 I want a KTM 950 Adventurer! – maybe they will send TMW to test for a review?

---
Contact us: e-mail | Total Motorcycle – Motorcycle Buyers Guides, Beginners Guides, Motorcycle Photos, 2005 motorcycles.
Unbiased, helpful, personal, friendly and useful motorcycle resource