You are here: Index — Motorcycle Photo Gallery — Gallery Number Twelve
Your Bike Photos
~ Gallery Number Twelve ~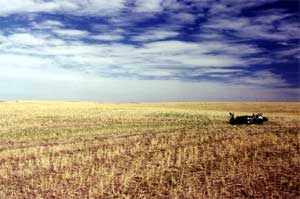 Below is a gallery of bike photos submitted to our site to share from around the world. We would be happy to post your motorcycle photos up in our Galleries.
Click here to go to our NEW GALLERY URL today.

Foot Notes:
2000 BMW 1100RT – A sweet ride. On the road from Thunder Bay to Sault-Ste-Marie Ontario – incredible views! TOP

---

2002 Honda CB919F – Bike has integrated blinkers into the brake lights, Clubman handlbars and Buell dual headlights and windscreen. TOP

---

2001 Honda Shadow VLX Deluxe – After having this bike custom painted, many people have had to take a double-take when I tell them it's a Honda. (and I'm not done yet!) . TOP

---

1987 Yamaha FZX 700 Fazer – End of a year long project: 1987 Yamaha Fazer with less than 26000 original miles. Top end rebuild (with new exhaust valves), carbeurator rebuild, fork rebuild and brake caliper rebuild with less than 1000 miles of break in! (Valves were adjusted and carbs synched at 700 miles.) Brand new seat cover. New tires with less than 500 miles on them.The bodywork and tank (F3 red?) were also replaced and are in good shape. TOP

---

2002 Honda 919 – Two Bros pipe, CR handlebars, 17t sprocket, homemade wind shield. TOP

---

 
All makes, models, and years accepted into the gallery.