You are here: Index — Motorcycle Photo Gallery — Gallery Number Eighteen
Your Bike Photos
~ Gallery Number Eighteen ~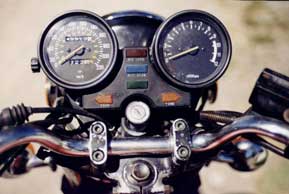 Below is a gallery of bike photos submitted to our site to share from around the world. We would be happy to post your motorcycle photos up in our Galleries.
Click here to go to our NEW GALLERY URL today.


Foot Notes:
---
All makes, models, and years accepted into the gallery.