You are here: Index — Motorcycle Photo Gallery — Gallery Number Two
Your Bike Photos
~ Gallery Number Two ~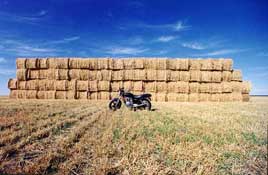 Below is a gallery of bike photos submitted to our site to share from around the world. We would be happy to post your motorcycle photos up in our Galleries.
Click HERE to submit your photo today.
1983 Seca XJ900RK
Michele Sandoval – Springville, Utah USA

1984 Honda V65 Sabre
Luis Sandoval – Springville, Utah USA

1983 Yamaha XJ750 Maxim
Patrick Staley – Garner, NC USA

1979 Yamaha XS1100F
Bill Stallion – Grand Rivers, KY USA

1982 XJ650R Seca Project X
Dave Sim – USA

1996 Suzuki Intruder VS1400(GLP)
Charlie Kuphal – Massachusetts USA

1983 Yamaha XJ750J Maxim
Dan Metsker – Overland Park, KS. USA

1979 GL1000 Honda Goldwing
Bob Robertson – Independence, MO, USA




1982 Seca XJ650R

David Kermes – San Diego, CA USA

1993 Kawasaki ZRX1100

Duane Berke – Red Deer, AB Canada

1983 Honda VT750 Shadow
Susan Robertson – Independence, MO, USA

1974 Honda CB550 Four
Brian Rittall – Rhode Island, USA

1978 Suzuki GS550
Teresa Perrera – Baltimore, MD USA

1981 Yamaha XS650H Special II
Dave Crowe – Derry, PA USA




1981 Yamaha XJ650
Miljenko – Croatia

1983 Yamaha RD350 f2 Racer
Miljenko – Croatia

1981 Yamaha XJ650 Maxim
Basil "Motofreak" Papademos –
Toronto, ON Canada
All makes, models, and years accepted into the gallery.