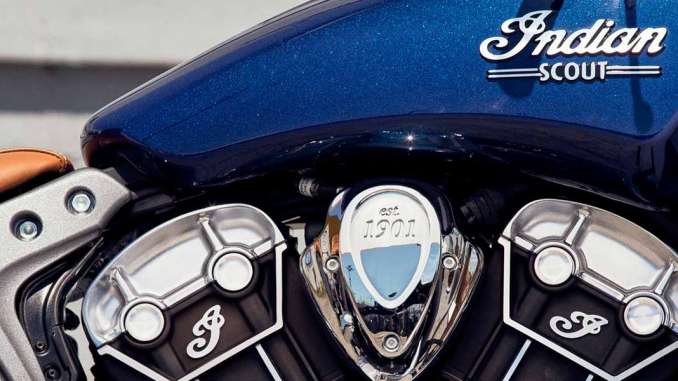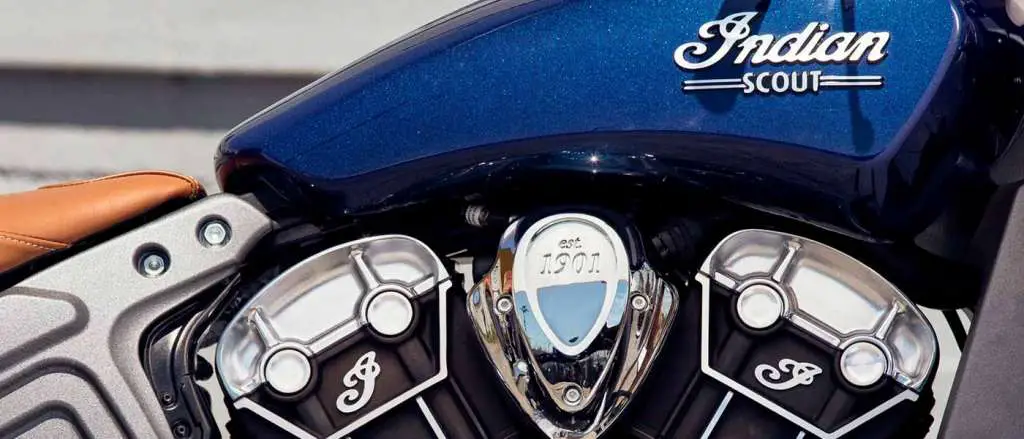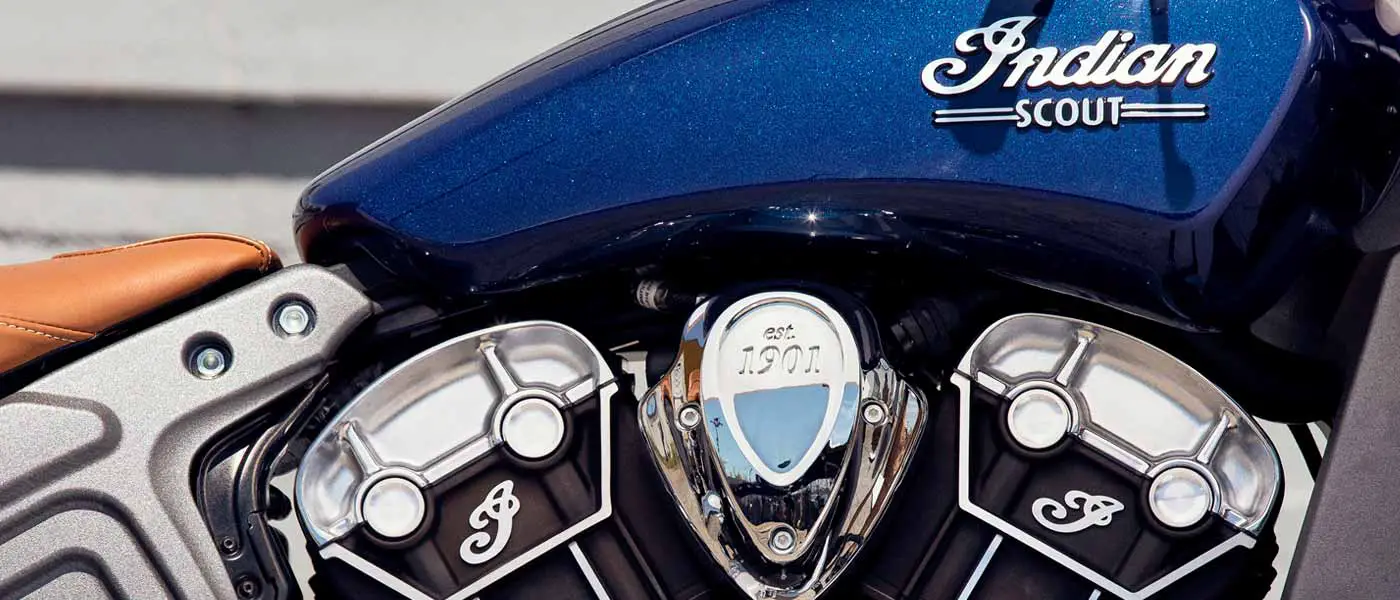 Indian, hot on the heels of the 2019 Harley-Davidson motorcycles, releases their second batch of 2019 Indian Motorcycle models! New Mid-size Scouts, Scout Sixty and Scout Bobber, Chief Dark Horse cruiser, Chief Vintage and Springfield bagger and the top of the line Roadmaster tourer are some of the must-see's with release 1 and 2. Expect more 2019 Indian Motorcycle models shortly!
Like all our Guides, our 2019 Indian Guide offer full HD photos, full specifications, MSRP's and features you won't read or find anywhere else.
Thank you for using all our 2019 and 49 years of Motorcycle Model Guides! You not only helping us to support riders worldwide but making a difference at the same time.
2019 Indian Motorcycle Guide – New Models Released
Midsize
Welcome to the Scout family. It follows the same design principles that made the original Scout of the 1920s so iconic, but it's packed with 21st century features including a modern, liquid-cooled V-Twin engine. This is where it started for us. Are you ready to start your legend?
Cruiser
Build your legacy mile after mile with smooth-riding Cruisers that deliver powerful performance, innovative technology, and authentic Indian Motorcycle styling.
– 2019 Indian Chief
– 2019 Indian Chief Classic
– 2019 Indian Chief Dark Horse
Bagger
Legends aren't given. They're earned. Earn yours on the Indian Motorcycle Bagger that speaks to your style. When you pair the unmatched performance of the award-winning Thunder Stroke 111 V-Twin engine with best-in-class handling, you can't go wrong.
– 2019 Indian Springfield Dark Horse
– 2019 Indian Chieftain Dark Horse
– 2019 Indian Chieftain Classic
– 2019 Indian Chieftain Limited
Touring
Looking for the ultimate ride? Meet the Roadmaster family. Powered by the award-winning Thunder Stroke 111 V-Twin engine and loaded with premium features, it's a touring machine with the craftsmanship and comfort for riders who demand the best of the best.
– 2019 Indian Roadmaster Classic
– 2019 Indian Roadmaster Elite
From the Manufacturer
INDIAN MOTORCYCLE ANNOUNCES 2019 SCOUT® LINEUP
2019 Indian Motorcycle Guide – New Models Released

Expanded ABS Offering, New Paint Options & USB Charging Port Headline Upgrades to 2019 Indian Scout Lineup
MINNEAPOLIS (August 27, 2018) – Indian Motorcycle, America's first motorcycle company founded in 1901, today announced its 2019 Scout lineup with new paint options on Scout Sixty, Scout and Scout Bobber. Key feature upgrades for 2019 include an expanded ABS offering and a new USB charging port on Scout and Scout Bobber models.
New for 2019, an ABS (anti-lock braking system) is now standard on every non-black Scout Sixty, Scout and Scout Bobber model. For the Thunder Black color option, riders can choose between a model that's equipped or unequipped with ABS. The Scout and Scout Bobber will also receive a USB charging port in 2019, a convenient feature that allows riders to charge a personal device while riding. The charging port is located near the speedometer for easy access.
"The iconic Indian Scout family is a favorite amongst riders across the globe," said Reid Wilson, Senior Director for Indian Motorcycle. "Since the addition of the Scout Bobber in July 2017, we've continued to evolve our Scout offering to meet the tastes of various riders, whether they prefer the heritage-inspired look of Scout Sixty and Scout or the stripped-down, blacked-out attitude of Scout Bobber. The refinements we've made for 2019 and the new paint options accentuate the wide appeal of the Scout line."
Color options for the Scout Sixty, which packs a 60-cubic-inch, liquid-cooled and blacked-out engine, include Thunder Black, White Smoke, Ruby Metallic and Star Silver over Thunder Black. The iconic Indian Scout, which packs a 69-cubic-inch, liquid-cooled engine that puts out 100 horsepower, is offered in Thunder Black, Deep Water Metallic, Metallic Jade, Indian Motorcycle Red over Thunder Black and Willow Green over Ivory Cream. Rounding out the lineup is the aggressively-styled Scout Bobber, now offered in Thunder Black, Thunder Black Smoke, White Smoke and Bronze Smoke.
For current Scout owners looking to add the benefits of the USB charging port, Indian Motorcycle will now offer a USB Charging Port Kit, which can be installed on any 2015-2018 Scout or Scout Bobber model and any 2016-2019 Scout Sixty model.
Indian Motorcycle offers a full line of Scout touring accessories, including bags, passenger seats, and windscreens and a full line of Scout performance accessories, including shocks by Fox®, Stage 1 Slip-On Exhaust, and Air Intake. With Indian Motorcycle Accessories, a rider can customize their Scout with reduced and extended reach seats, handlebars and foot controls to achieve the perfect fit.
Pricing for the 2019 Scout Sixty starts at $8,999 in the U.S. and $10,999 in Canada, while the Scout starts at $11,499 in the U.S. and $14,499 in Canada. The Scout Bobber starts at $11,999 in the U.S. and $14,999 in Canada.
INDIAN MOTORCYCLE ANNOUNCES 2019 CHIEF, SPRINGFIELD & ROADMASTER MODELS WITH NEW TECHNOLOGY THAT ENHANCES RIDING EXPERIENCE
2019 Indian Motorcycle Guide – New Models Released
New Ride-Enhancing Technology Improves Performance, Comfort, & Audio Quality;
Dark Horse Style Updates and Expanded Color Options Round Out Upgrades for 2019
Indian Motorcycle, America's first motorcycle company founded in 1901, today announced its 2019 Chief, Springfield and Roadmaster models with new technology designed to enhance and customize the riding experience.  Dark Horse models also get darker with premium gloss black finishes and expanded color options on Springfield Dark Horse.
Developed in direct response to rider feedback, the new technology features focus on improving performance, comfort, and providing more customization. The new features include:
Selectable Ride Modes
Riders can now choose between three Ride Modes on the fly – Tour, Standard or Sport – for a ride experience that's customized to their riding style. The throttle map for each Ride Mode was designed with a specific application in mind, resulting in one motorcycle with three distinct personalities. "Tour" mode features a smooth throttle response for relaxed cruising. "Standard" mode features a crisp throttle response and well-balanced power delivery for responsive passing power and predictable, slow-speed handling. And finally, "Sport" mode features an instant throttle response and aggressive power delivery for head-snapping acceleration.
Rear Cylinder Deactivation
To increase rider comfort, all Thunder Stroke® 111 models are now equipped with Rear Cylinder Deactivation. When the engine reaches operating temperature and the ambient temperature exceeds 59⁰ F, the rear cylinder will automatically deactivate when the bike is at a standstill, resulting in less engine heat for improved comfort in slow-moving or stopped traffic. The rear cylinder instantly reactivates when throttle is applied for a seamless transition to full power.
Improved Airflow on Roadmaster Lower Fairings
The lower fairings on the 2019 Roadmaster have been redesigned and optimized to provide significantly more airflow to the rider. This greatly improves comfort while cruising down the road. The redesigned airflow vent can be adjusted from all the way open for maximum airflow to fully closed for total weather protection. The new lowers can be retrofit to bikes from past model years with the addition of new highway bars.
Enhanced Audio System
Several enhancements have been made to Indian Motorcycle's stock audio system to significantly improve sound quality. First, the tweeters have been separated from the mid-range speakers to optimize sound output and clarity. Second, a dynamic equalizer that's fully customizable now adjusts specific frequencies at different vehicle speeds to provide peak system performance at all times. As speed increases, the equalizer automatically adjusts each frequency to the optimal level to compensate for road, wind and engine noise. The result is crystal clear, 100-watt premium audio at all speeds.
-MORE-
"These enhancements for 2019 showcase our commitment to listening to riders and continuously improving their experience with our products," said Steve Menneto, President, Indian Motorcycle.  "We are laser-focused on delivering a best-in-class riding experience, and these new technologies represent a focus on quality that will continue long into the future of Indian Motorcycle."
Also for 2019, Chief Dark Horse and Springfield Dark Horse receive several style updates that further accentuate their mean, custom styling. These models now boast premium gloss black finishes on the engine including the primary, valve, and cam covers, push-rod tubes, as well as on the exhaust and saddlebag hinges.
Springfield Dark Horse is now offered in two colors –Thunder Black Smoke and a new White Smoke option. Also, notable for the 2019 Springfield Dark Horse is the addition of the iconic Indian headdress on the front fender and a 19" contrast-cut wheel. The front highway bars and windshield were also removed to punctuate its sleek, streamlined stance.
Indian Motorcycle offers a wide range of authentic accessories for riders to customize their bike's performance, style, comfort and storage. Exciting additions to the accessory line will be announced shortly.
Pricing for the 2019 Chief Dark Horse begins at $17,999 in the U.S. and $21,499 in Canada. The Chief Vintage is available starting at $19,999 in the U.S. and $23,999 in Canada. Pricing for Springfield begins at $20,999 in the U.S. and $25,299 in Canada, while the Springfield Dark Horse begins at $21,499 in the U.S. and $25,999 in Canada. Roadmaster will start at $28,999 in the U.S. and $35,499 in Canada.