The Honda Endurance Racing team with riders: Randy de Puniet, Sébastien Gimbert and Yonny Hernandez will start the 8 Hours of Slovakia Ring; the third round of the 2018/2019 FIM Endurance World Championship, P4 on the grid after today's Qualifying sessions ahead of Saturday's race.The first qualifying session got underway at 13:15 local time and was held in fully wet conditions. Both Gimbert and Hernandez topped their respective groups in P1, with de Puniet taking the runner-up position in the middle session for the yellow riders.

In the afternoon the rain got less and for the second session the sky cleared, but the track stayed fully wet for Gimbert's turn. With a red flag just under five minutes into the session, it was resumed shortly after – just to be red flagged again with five minutes to go. Gimbert took the decision to change for a softer Dunlop wet rear tyre and went out again.

For de Puniet it was a matter of a drying track already and he decided to go for his last attempt on an intermediate rear tyre. The track dried out more when Hernandez jumped aboard the Honda CBR1000RR Fireblade SP2, but by the end it was too late to switch to a full slick set-up.

Honda Endurance Racing will start the 8 Hours of Slovakia Ring from fourth on the grid, handing the team another two points for the FIM Endurance World Championship. There will be no track action for EWC teams on Friday as the event at Slovakia is the first ever-double header with the World Touring Car Championship (WTCR), who have their practice sessions tomorrow.

The race will start this Saturday (11 May) at 12:00 o'clock local time (BST +1), with the chequered flag set to be waved at 20:00 the same day.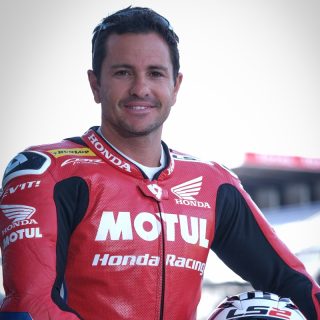 Randy de Puniet 111
The feeling was really good, because in Q1 we were very fast and I had a really good feeling. In Q2 the track went a bit dry and we lost some place, I don't know how many, but I think it still is okay. During my fast lap I lost some time behind some other riders so I was a little bit disappointed because I could have gone faster. But the plan now is to enter the top-three in the race, score some more points and then we will see. We have a good feeling on the bike and we had also a good test in the dry. I am sure our race can be successful.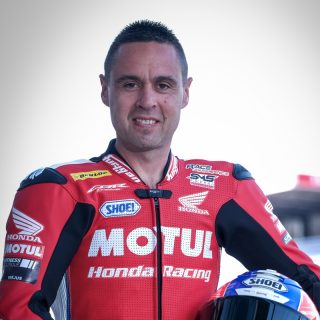 Sébastien Gimbert 111
Today was not easy due to the weather conditions, which have been very bad. This morning in Qualifying 1 it was more clear, because it rained and rained and was full wet. In the second session in the afternoon it dried up. I started with the harder option of tires and my choice was not good and then we switched to the softer option which was immediately better. I lost a bit of time in making my choice and with that I lost the session. Still I am happy, because I am fast, the Fireblade is very fast and my teammates are very fast as well. We all together can win this race, because the team is perfect and I am not getting tired in stating how fast and good our Honda CBR1000RR Fireblade SP2 is!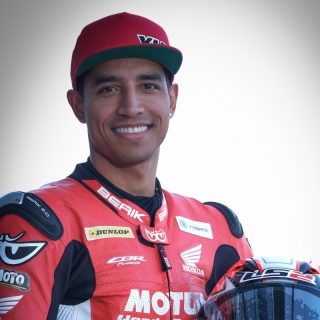 Yonny Hernandez 111
I am happy because in Q1 I was very strong. I just see the positive things today and those are we are strong, have really good rhythm and we are a strong team to fight for the top positions in the race again. We just made a small mistake in my second qualifying as we would have to change to slicks for the final attempt. I was waiting for the signal from to box to come in because when I was going out we agreed on giving me a sign for the right time to change. I was waiting and waiting and I saw I was in P1 and P3 and then it was a little bit too late to come to the box. But anyways, we have a good rhythm in the dry and we have a good rhythm in the wet as well. We have a strong team and I hope we can do a good job in the race.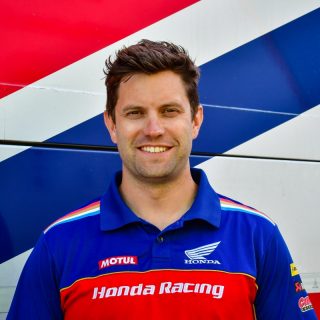 Jonny Twelvetrees
Team Manager
We knew it was going to be wet and then toward the end of the day drying – making Q2 a challenge and it certainly was. Q1 was great for us, it was full wet and we were flying. Everyone was really buoyed by it, it was really positive. We knew it was going to be strategic going into Q2 and a little it risky who dares to go towards a slick'er tire as Q2 went on. I think we made all decisions too late at the end of the day and especially in the last session with Yonny we should have gone on slicks earlier. I think with the amount of crashes we had earlier in the week, we were a bit on the cautious side and maybe it payed of. We are all a bit frustrated because we know we should have put it on pole – but okay, we got some points and it is the race now that matters.
 8 Hours of Slovakia Ring
Slovakia Ring, Slovakia
 Thursday 9 May 2019, 18:11 UTC
| # | TEAM | CONSTRUCTOR | TIME/GAP |
| --- | --- | --- | --- |
| 1 | YART | YAMAHA | 2:14.279 |
| 2 | F.C.C. TSR HONDA FRANCE | HONDA | +0.828 |
| 3 | SUZUKI ENDURANCE RACING TEAM | SUZUKI | +2.022 |
| 4 | HONDA ENDURANCE RACING | HONDA | +2.266 |
| 5 | TEAM SRC KAWASAKI FRANCE | KAWASAKI | +2.407 |
| 6 | FANY GASTRO BMW MOTORRAD BY MERCURY RACING | BMW | +2.466 |
| 7 | BOLLIGER TEAM SWITZERLAND #8 | KAWASAKI | +3.321 |
| 8 | WOJCIK RACING TEAM | YAMAHA | +3.890 |
| 9 | ERC-BMW MOTORRAD ENDURANCE | BMW | +3.911 |
| 10 | VRD IGOL PIERRET EXPERIENCES | YAMAHA | +4.469 |
| 11 | TEAM 33 COYOTE LOUIT MOTO | KAWASAKI | +4.585 |
| 12 | WEPOL RACING | YAMAHA | +5.873 |
| 13 | MOTOBOX KREMER RACING | YAMAHA | +6.032 |
| 14 | WOJCIK RACING TEAM 2 | YAMAHA | +6.686 |
| 15 | MOTO AIN | YAMAHA | +6.737 |
| 16 | 3ART – MOTO TEAM 95 | YAMAHA | +6.839 |
| 17 | NO LIMITS MOTOR TEAM | SUZUKI | +7.633 |
| 18 | TEAM LRP POLAND | BMW | +7.959 |
| 19 | MACO RACING | YAMAHA | +8.298 |
| 20 | BMRT 3D MACCIO RACING | KAWASAKI | +9.022 |